Changing the Way Retailers Work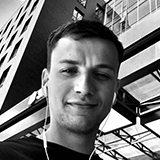 I love the fact that spreadsheet pricing is dead to me. Since I started using the pricing platform the pricing in Watsons doesn't depend on the human eye, so that I don't worry about mistakes any more. I'm sure that I can achieve my KPI's and then some. As a result, the revenue of the shop is going up and I can earn more for myself. Show more
Saving time on manual checking of competitors' prices, promotions and assortment, I can concentrate on strategic tasks. My job gets more profitable and ambitious thanks to the automation of pricing!

I work in sdvor.ru, online retailer of building and finishing materials in six regions of Russian Federation. Price tracking of the product categories in our industry is quite time-consuming: huge assortment, wide geography of distribution, commodity differences among competitors. Competera allows us to assess the situation on the market and control Show more
our price positioning. In the meantime, Competera flexibly reacts to requests and skillfully adapts the product to the features of our business. We thank the Competera team for the efficient product, quick support and personalised approach.

Mataharimall.com is a leading online marketplace in Indonesia. The number of products didn't allow us to correct all our prices manually and the process became more and more complicated. In addition to that, competitors started to change their prices with increasing frequency. We integrated Competera solutions and began to receive our competitors' insights. Show more
We achieved our business goals - the customers' perception of our price positioning was changed as we wanted and inline with our expected business performance.