The Right Prices
For the Right Products
Every Day
A unified pricing platform for retailers to recover lost profits. We recommend optimal prices for each product across all selling channels by using a unique combination of pricing engines and deep learning tech.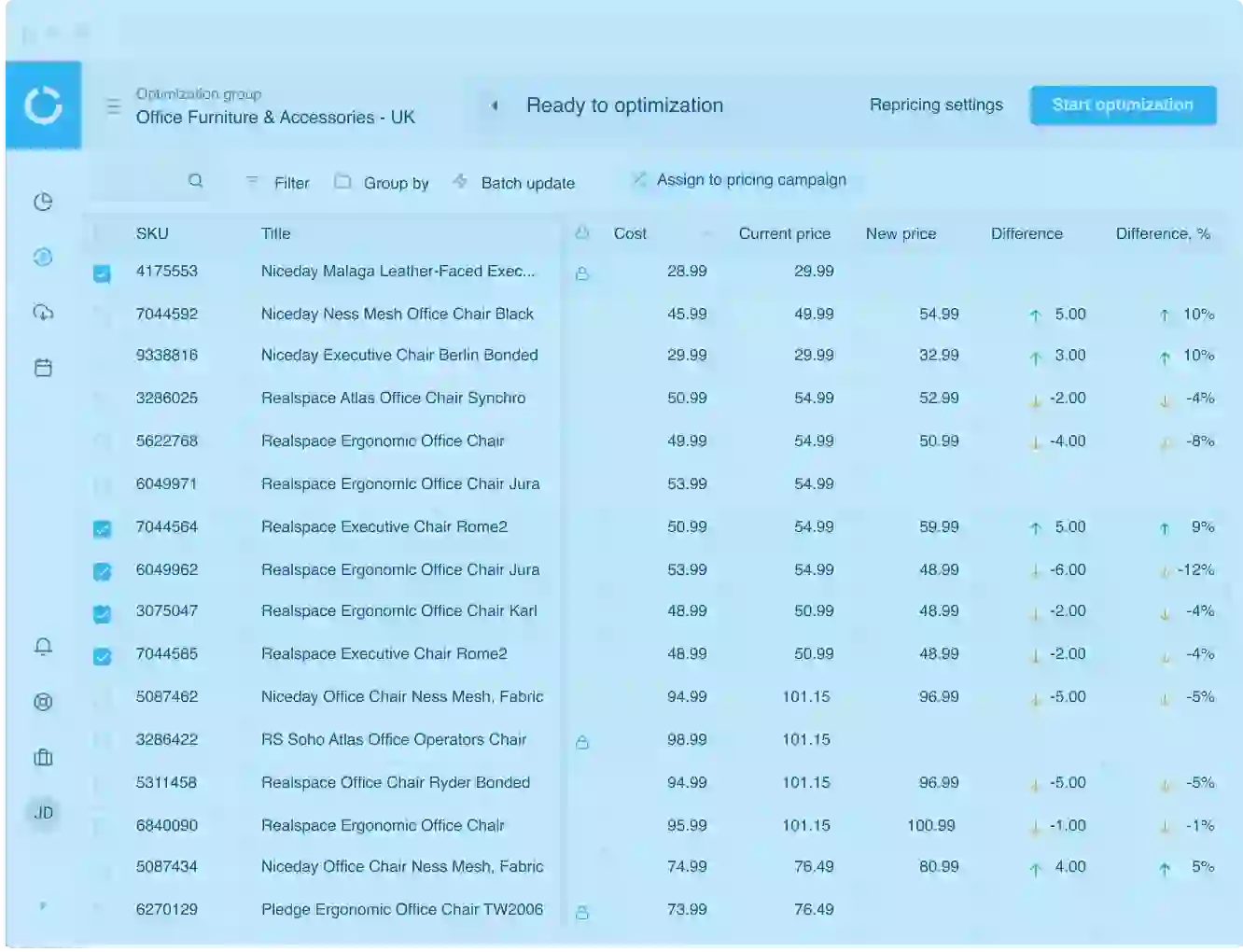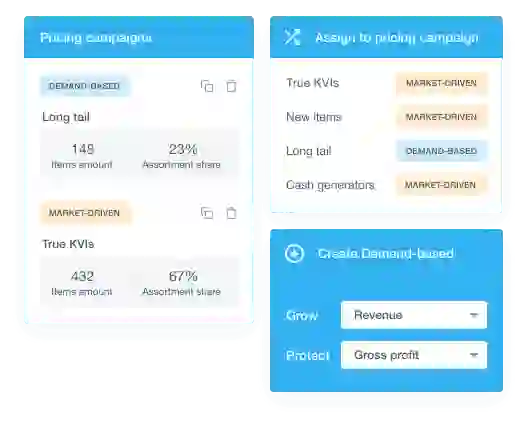 We address the most complex parts of the pricing process in a
result-driven way
In the 'new normal' of retail, the price of a product becomes one of the most important interfaces of efficient communication between the retailer and the consumer.
Thus, it is essential to fine-tune pricing in order to keep up with the changes. It becomes even more important as hundreds of retailers keep losing billions of dollars in profits and as a result of decreased customer loyalty as they focus on SKU-based pricing rather than portfolio-based pricing.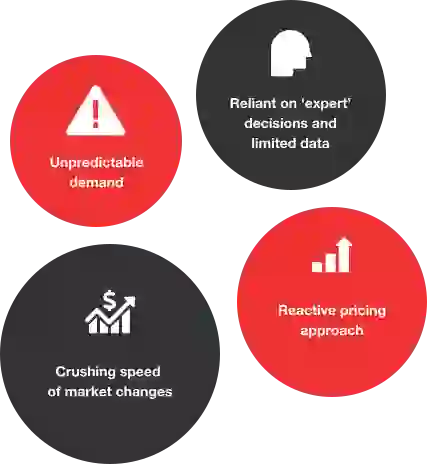 Competera navigates retailers to optimal prices
We recommend prices which help businesses get projected financial results and grow customer loyalty. In other words, we help retailers switch from reactive to proactive pricing for every product
Demand-driven

5-9% Additional revenue

Boost your revenue and margin as much as possible by making prices look fair and consistent to shoppers.

Proactive

2-5% Additional profit

Outsmart competition and keep the perfect balance between sales and profitability with the help of advanced smart rules.

Market-driven

0.5%-1% Additional revenue

Respond swiftly to competitors' pricing actions to win extra transactions and avoid margin damage caused by human error.

Traditional

Use of inaccurate and fragmented data; manual checks; human experience-based decisions.
What makes Competera different
Get a complete picture of our platform.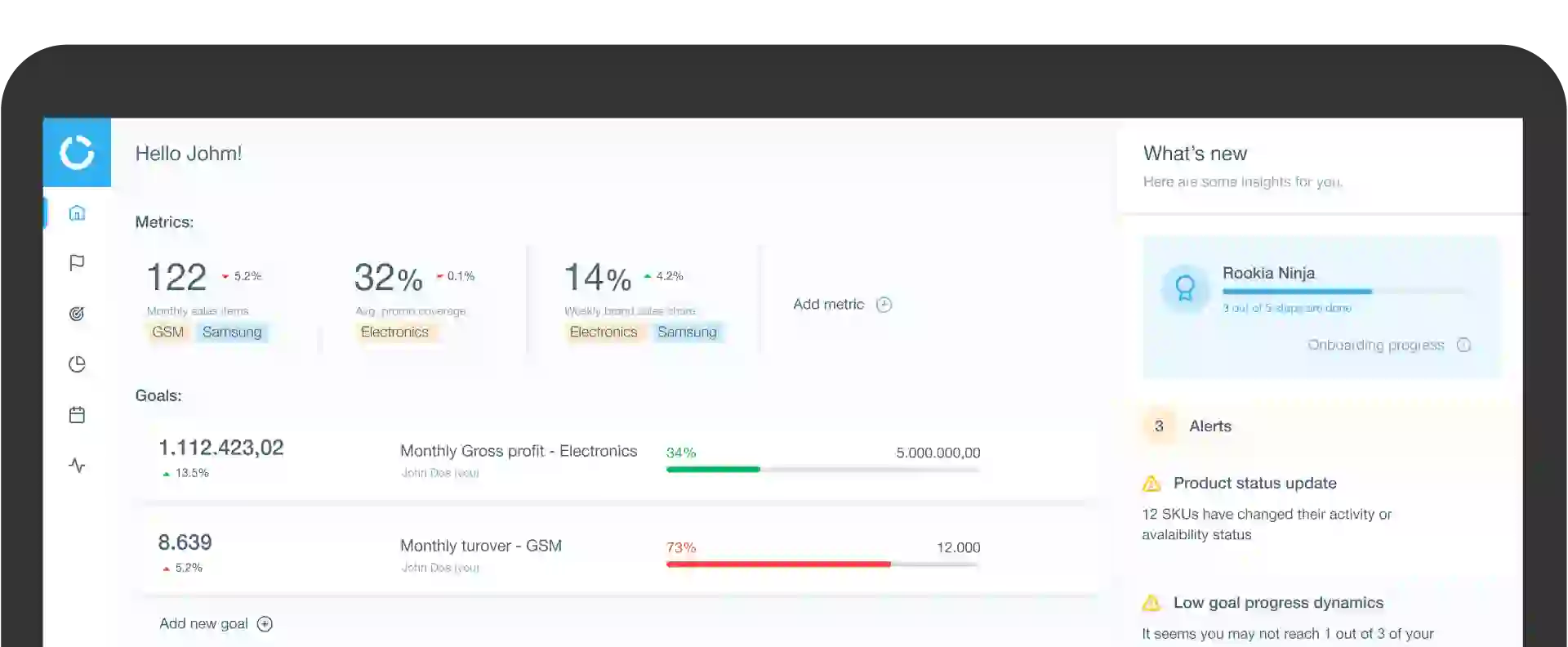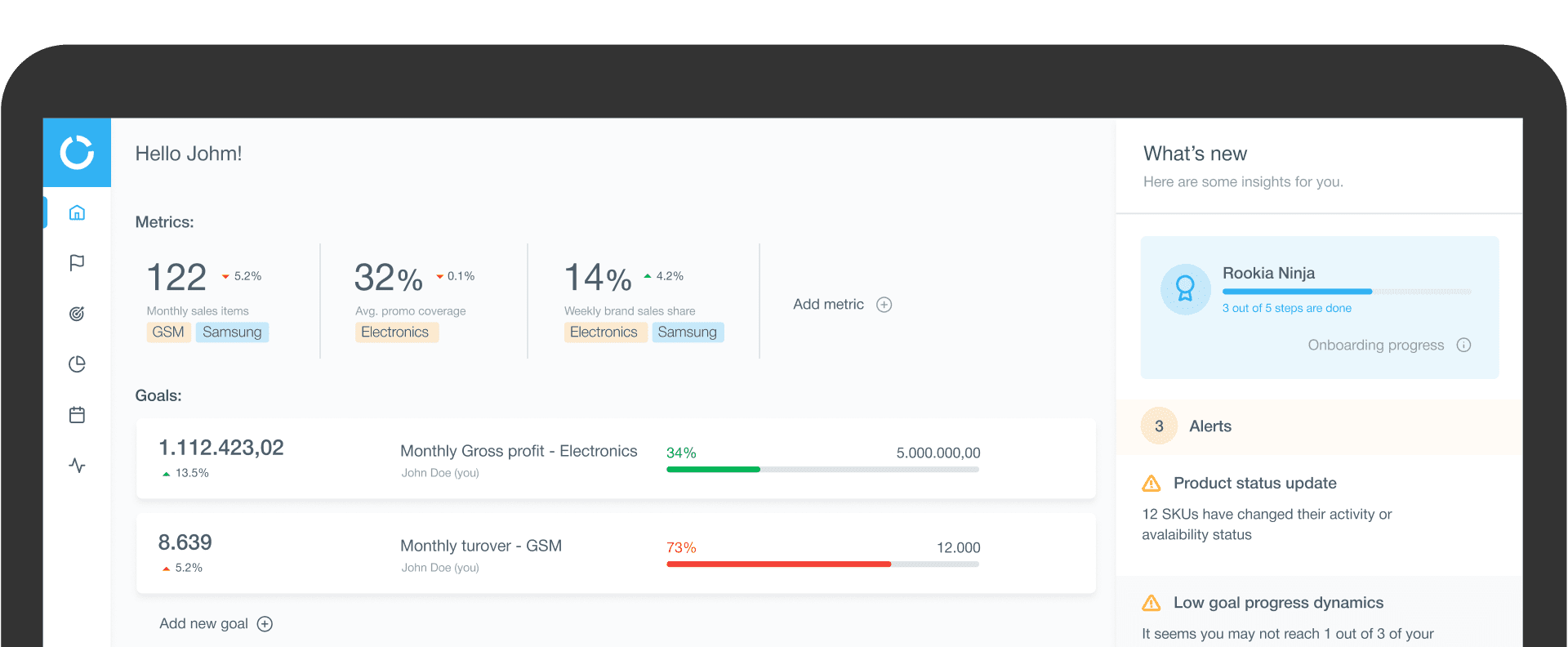 Discover a single place to stay effective in any pricing decision
Operational cost-saving
Workplace for coherent pricing with the right mix of pricing approaches to boost commercial efficiency from day 1
Well-balanced sales
Profitability enhancing algorithms with numerous pricing strategies on a portfolio level, across each channel and location
Margin protection
Intelligent software for optimal pricing with little to no consultancy
Why industry leaders choose Competera?
Thanks to Competera, we have a very comprehensive and up-to-date picture of the market at any given time, which helps us set optimal prices across our entire assortment. With Competera, we reach the most important goals which are to increase sales and stay competitive.
We believe Competera is the best in the industry. Their platform provides a set of tools, including market-based pricing and AI-driven demand-based pricing, that offers solutions to an immediate need, as well as our long-term plans.
Competera offers great software for price optimization. We always have the best market coverage and insights to make the right pricing decisions. This makes our pricing strategies far more competitive, efficient, and proactive than ever before.
Competera is a perfect means of goal management as it helps us to track the performance on our strategic targets and identify areas for further growth.
For a few months Competera helped us reduce manual work and save plenty of time. We look forward to enhancing our position with Competera via advanced price optimization and proactive pricing.
We have adopted Competera pricing engine which calculated demand elasticity while factoring in product cannibalization and seasonality and increased revenue by 1% over the period of three months.
The things I enjoy most about the Competera platform are the proactive pricing system and effective sales planning.
We've already made a huge step in securing our market strategy and handling negotiations with vendors. Now we strongly look into the future when shifting to ML-based price optimization.
Software Trusted by Customers Across the Globe
Each of Competera's clients receives an average of 7-15% revenue uplift