First let's align how well
Competera can cover your needs:
A filled form will help to learn about your pricing needs, that's easy
A brief discovery call to understand your current challenges
A detailed demonstration of specific use cases and success stories for your industry
A tailored pricing journey for your needs by Competera Pricing architects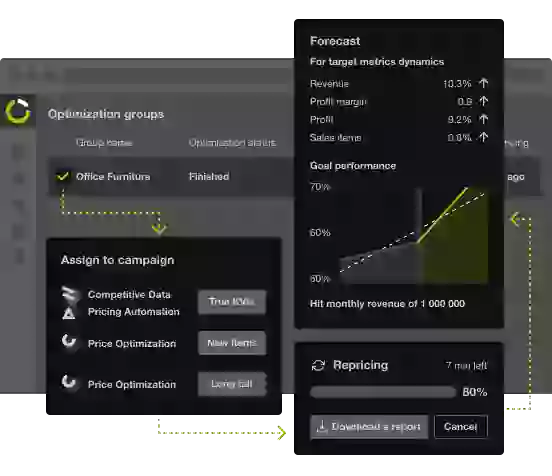 Companies that trust Competera
We believe Competera is the best in the industry. Their platform provides a set of tools, including market-based pricing and AI-driven demand-based pricing, that offers solutions to an immediate need, as well as our long-term plans.
We have adopted Competera pricing engine which calculated demand elasticity while factoring in product cannibalization and seasonality and increased revenue by 1% over the period of three months.
The things I enjoy most about the Competera platform are the proactive pricing system and effective sales planning.
For a few months Competera helped us reduce manual work and save plenty of time. We look forward to enhancing our position with Competera via advanced price optimization and proactive pricing.
We've already made a huge step in securing our market strategy and handling negotiations with vendors. Now we strongly look into the future when shifting to ML-based price optimization.
Competera is a perfect means of goal management as it helps us to track the performance on our strategic targets and identify areas for further growth.