Turn Your Business Into
Revenue Generating Machine
Enhance your C-Level Retail Excellence by overcoming these challenges with Competera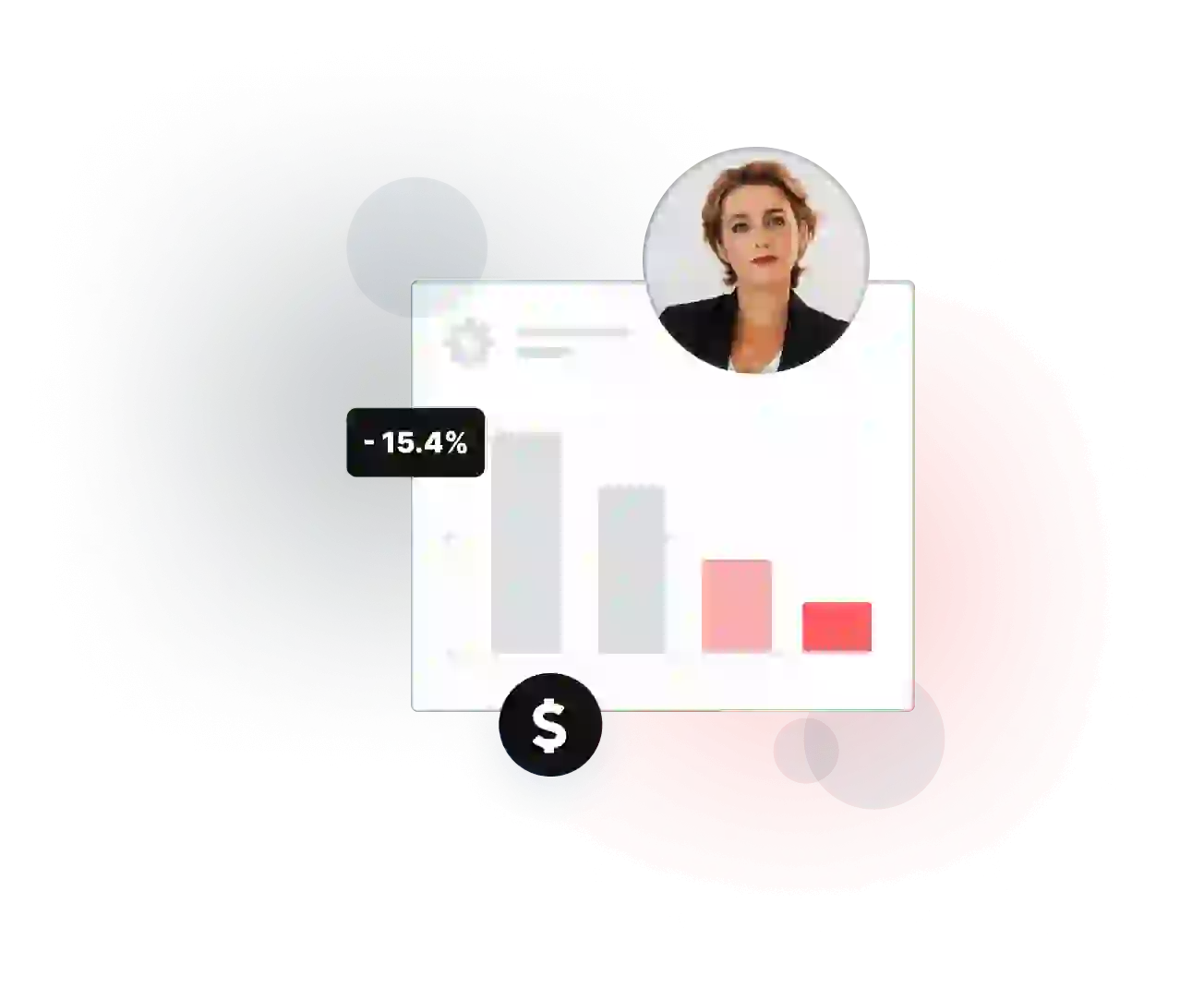 Transform Your Pricing
Align: Based on historical performance, our analysts will review your current market position, create a plan covering long-term & short term goals, including resources assessment, and align these activities with your business development.
Prepare: Based on selected direction, we will upgrade current pricing structure, create a set of improvement recommendations, category trees, product segments, store cluster assessments, and determine pricing methods to achieve goals.
Execute: Get the segmented assortment and custom rules for your business needs in our pricing platform.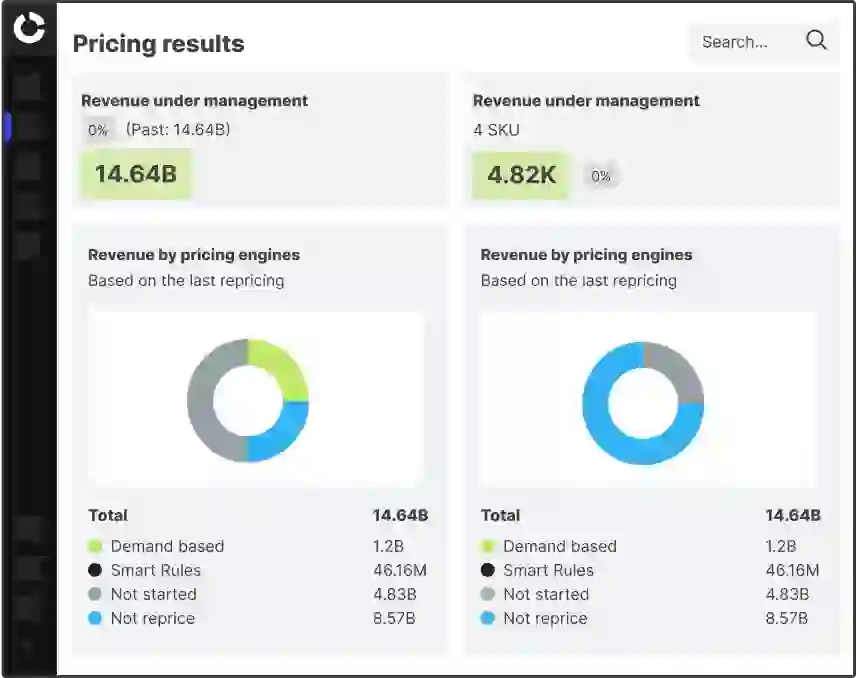 Reprice Effortlessly
Manage automatic price recommendations in one dedicated platform. Simplify your pricing process by moving all necessary workflows and validations to one place. Educate end users and support them during the life cycle. All of the above will contribute to fast, accurate, and transparent pricing decision-making.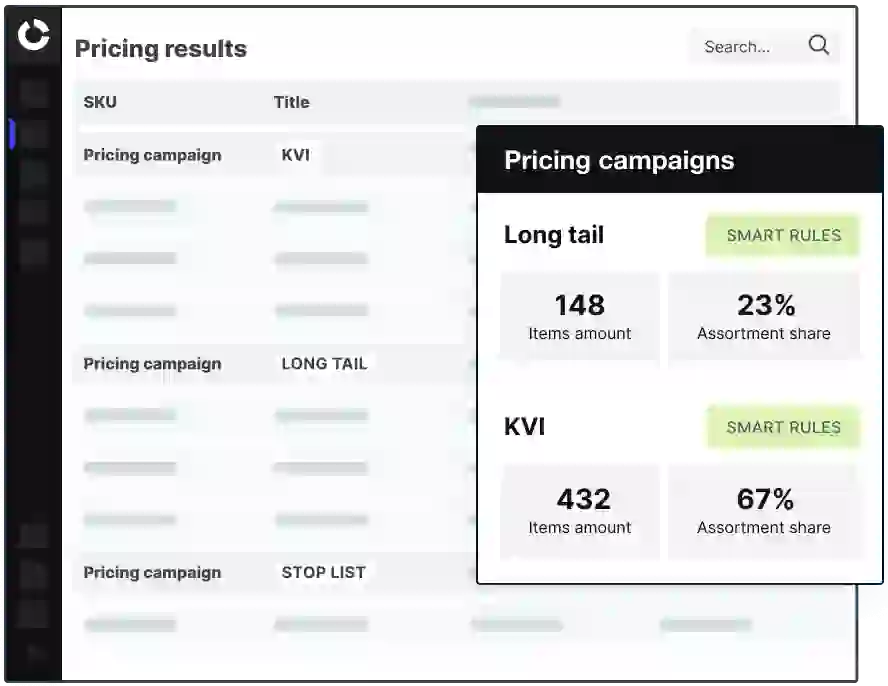 Start Getting Profits Fast with Enhanced Time-to-Value
Enjoy fast and seamless integration with Competera. Products are available in:
Competitive Data
[Market Driven, Competitive Pricing, Custom Scraping Logic]
2 weeks
Pricing Automation
[Market Driven, Cost-Plus,
Rule Based]
4 weeks
Price Optimization
[Personalized, Elasticity-Based,
AI/ML]
up to 10 weeks
This Is How Competera Helps Retailers
Reach your strategic business goals with a tailor-crafted solution developed together with leading Pricing Architects.
Market Driven
Unlimited Scale
Custom Scrapping logic

Enhanced Competitive Price Monitoring for Sephora

Sephora, a globally recognized beauty retailer with over $10B in revenue, revolutionized their pricing strategy to boost profitability. Discover how Competera's custom scraping logic helped with a comprehensive and transparent 360-degree view of the market, effectively highlighting Sephora's pricing advantage over competitors and in the marketplace. Read Case Study

9 Countries
17 Direct competitors

3M data points
delivered monthly
"Price benchmarking and promotion analysis reports have been well received and appreciated across Markets. Pricing and Category Managers can use reports with minimal training, thanks to very intuitive and user-friendly UI/UX. Also, the high dashboard up time, data freshness facilitated by daily crawls, data export features, and customization of price comparison logic has proven to be a game-changer for our teams."
"We believe Competera is the best in the industry. Their platform provides a set of tools, including market-based pricing and AI-driven demand-based pricing, that offers solutions to an immediate need, as well as our long-term plans. They have quickly become a strategically important player that we entrust with enabling a core element of our business."
360° market view
50% faster repricing
"Time was an issue for us, as we didn't know when exactly Amazon was about to launch in Sweden. Nonetheless, our key requirement from a data provider was to receive Amazon Sweden and its sellers' prices within 24 hours after the marketplace launch. Competera did the job within 8 hours, and that was a great success."
99% product matchings
1M data points delivered monthly
Uncover the Full Potential of Optimal Pricing
Advanced technology is the key to growing bottom-line sustainably. The future belongs to real-time ML-driven pricing.
+8% average uplift in revenue
+6% average uplift in margin
3x less time for repricing
Start a Pricing Journey with Competera
Let's align how well Competera will
cover your needs.