Minimize inefficient promo and save margin with smart promo management
Sustain a healthy promo ROI with easy-to-use promo calendars, data-driven insights, and promo scenario testing powered by Competera.
Unable to manage promo coherently, retailers fall victims to growing promo pressure
'Blanket' discounts, lack of data in decision-making, and inconsistent sellouts undermine the effectiveness of promo strategy. Retailers are often challenged with:
Lack of high-quality data on past promo campaigns

Poor analytics and inability to identify each SKU role in the portfolio

Lack of transparency in promo scheduling

Inability to predict particular promo scenarios' outcomes

Increasing promo pressure by competitors and vendors

Stockpiling by shoppers provoking post-promo dips
Manage Campaigns Smoothly:
All-in-One Promo Management
Promo Management is a fast and effective tool to prevent multiple pitfalls in planning and running promo campaigns. You can align your promo campaigns with strategic business goals and market positioning using our tried and tested technology.
Set up promo campaigns with ease
Use the staged promo planning tool to minimize the risk of human mistakes
Schedule and set up parameters of every promo campaign in a few clicks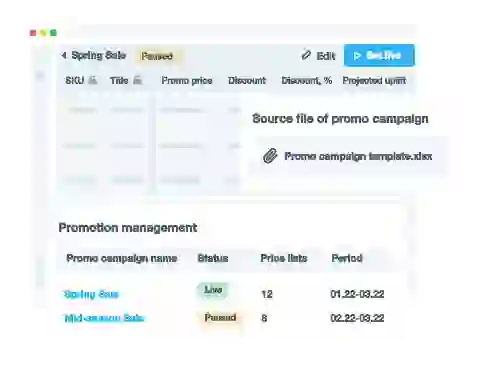 Get analytics-driven insights from past promo
Get a visual representation of data revealing the true uplifts, sales cannibalization, and surplus stock in multifunctional charts
Calculate promo ROI both on SKU and category level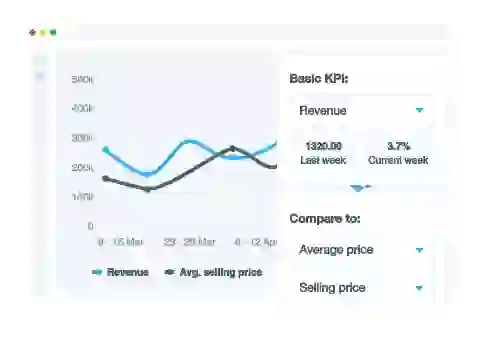 Plan and forecast results of the future promo campaigns
Test various promo scenarios to find the most effective mechanics
Use data-driven suggestions to negotiate better conditions with vendors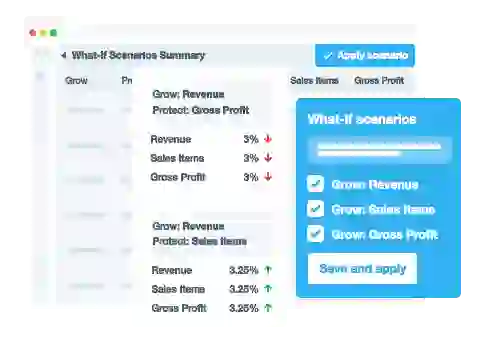 Get ready to launch your promo campaign
Set targets and choose the relevant SKUs for each campaign
Adjust campaign parameters, e.g. duration, discount depth, etc.
How AI Algorithms Can Enhance Promo Policy
ML algorithms can help retailers manage promo better in several ways. For example, by processing historical promo records, the algorithms enable data-driven evaluations of past promo campaigns and provide insights contributing to the future promos' sustainability.

One of the most reliable approaches to disclosing the genuine business impact of the promo is to analyze the vertical and horizontal sales cannibalization effects. Practically, it means finding how promo contributed to product stockpiling (horizontal cannibalization) as well as changes in sales dynamics of non-promotional products in the entire category (vertical cannibalization). For such an analysis at scale, advanced ML algorithms are indispensable.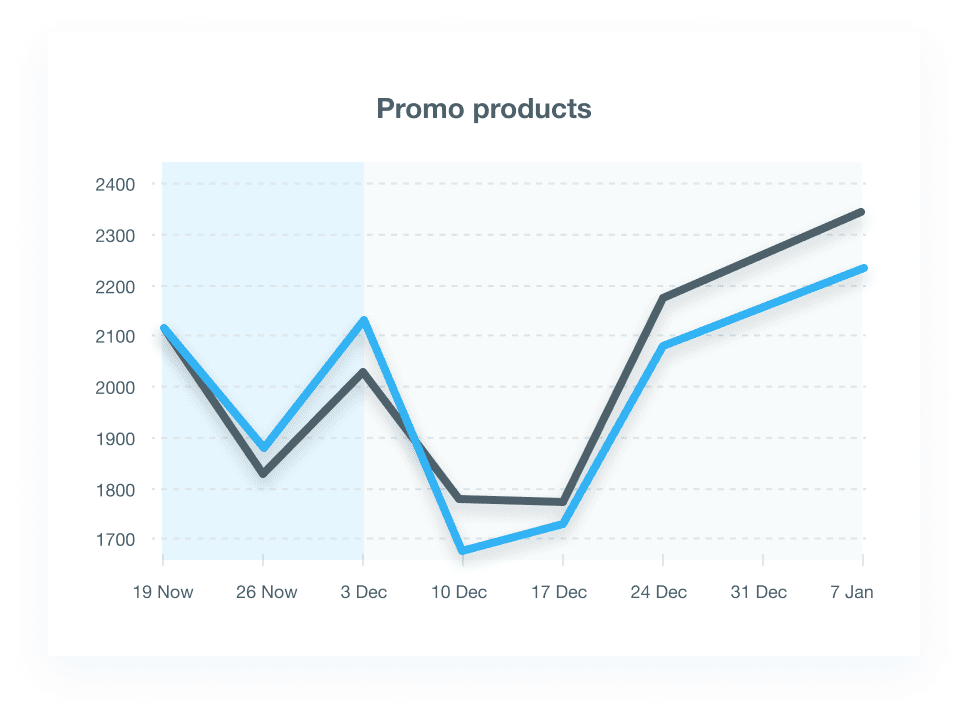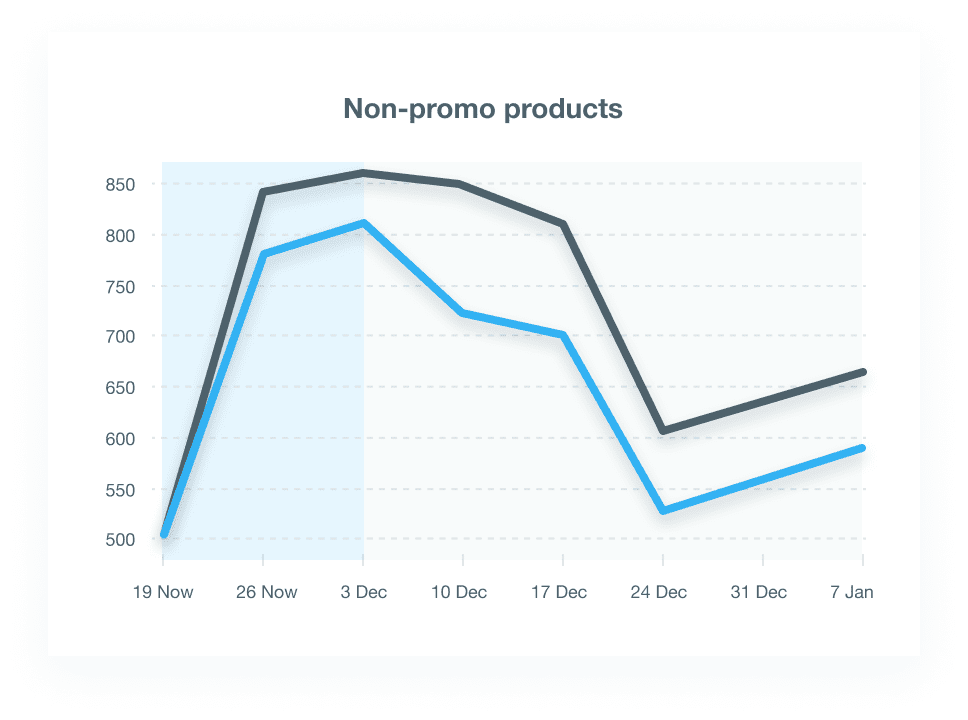 prediction with promo prediction without promo promo period