Markdown Optimization for Apparel & Footwear
Maximize gross profit and profit margins, hit the stock level, and build a rewarding customer experience with Competera's Markdown Optimization.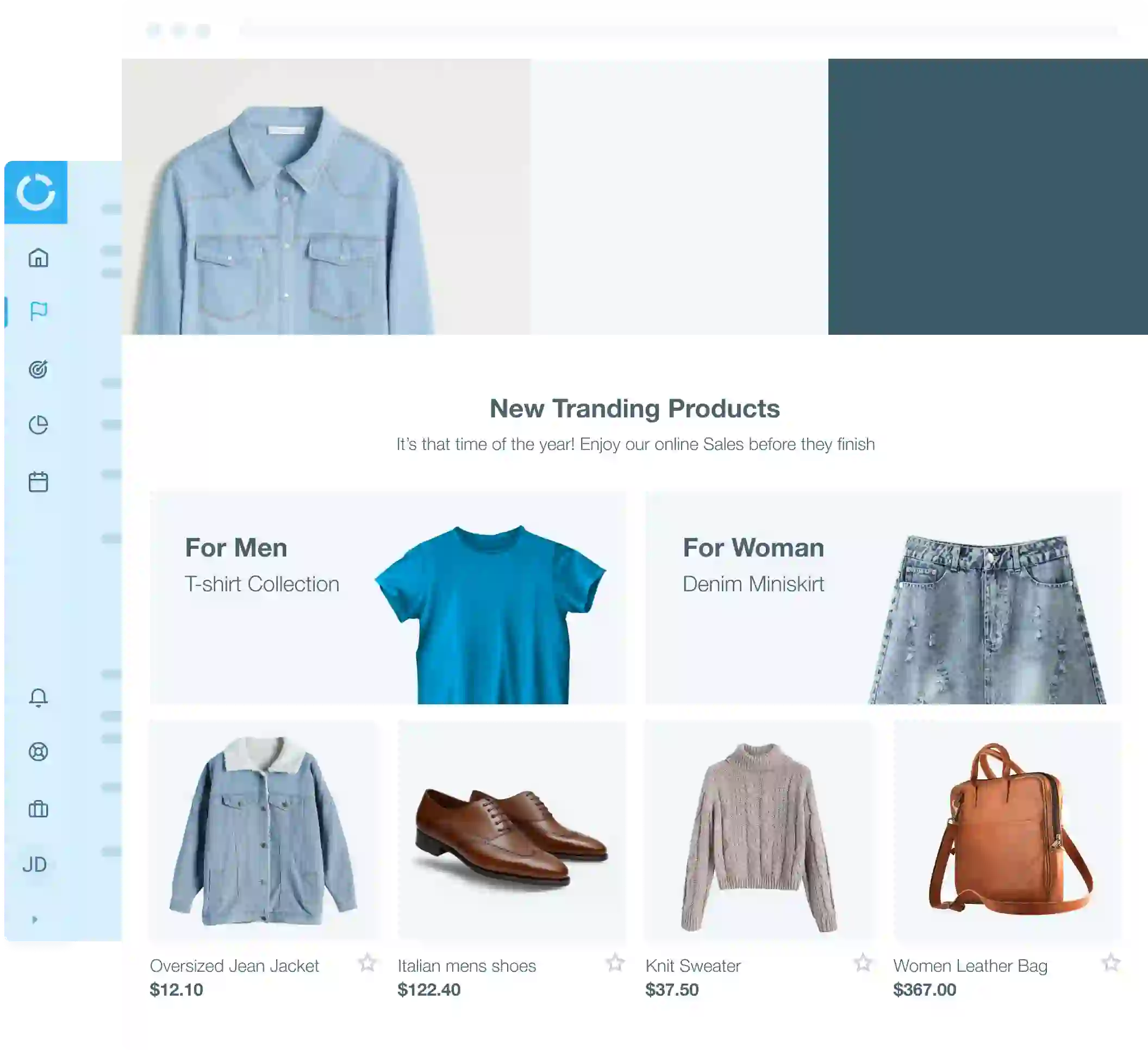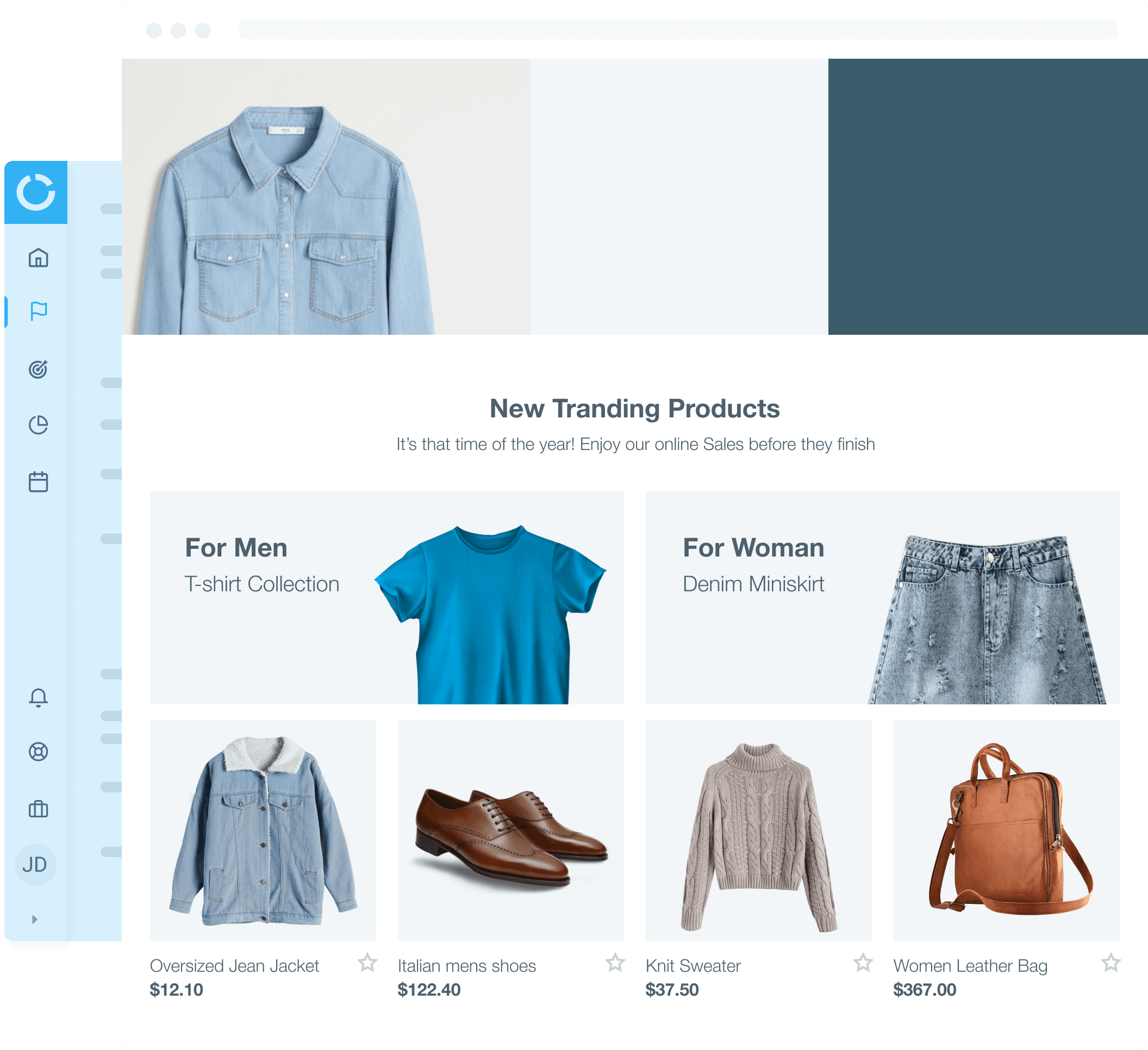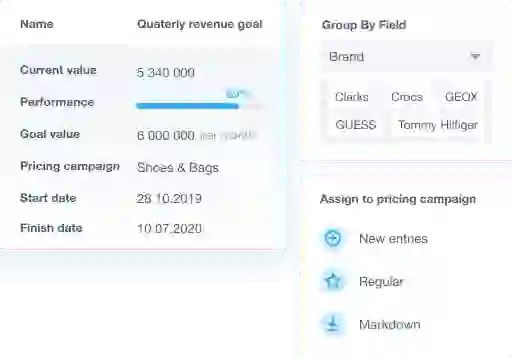 Reach your goals with Competera
Create an optimal value offering balancing the sales volume, profit margins rate, and discount depth.
Hit the stock level and get rid of old inventory before the new season begins

Get maximum possible profit margin with stock level target and deadlines secured

Schedule optimal markdown sequentions based on data-driven analytical prognoses
Set up smart markdown campaigns to stop losing money
Forget about the shortfalls in profit margin, undermined price perception, and compromises on business financial health.
With Competera's Markdown Optimization, you can set regular elasticity-based markdown campaigns with predictable and controllable results. Here's what you get:
Suggestions on sequential discounts and predictions on hitting stocks
Discount differentiation at SKU-level
Maximized margin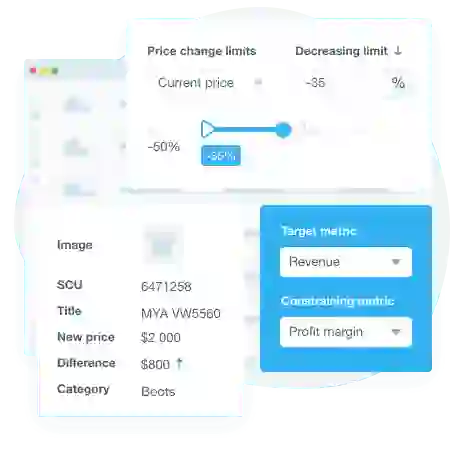 Want to know more? Click here to find out
Find how Competera's demand-based Price Optimization helps retailers.
How markdown optimization works
Competera's RNN analyzes retailer's historical sales data to recommend an optimal discount at an SKU-level so the targeted stock level is reached with a maximum margin rate.
Based on set parameters (max. promo depth, markdown's time frames, expected stock level), the platform's time-series based algorithm generates the prognoses on hitting the stock level and gaining margin.
Data input
Historical sales (min 2 years)
Historical promo (min 2 years)
Promo calendar
Product description
Product stock availability
Execution
Suggesting sequential discount periods
Calculating cross elasticities and sales cannibalization effect
Differentiated approach instead of blanket discounts
Preventing profit margin from drop
Enterprise-grade Software
Once you choose Competera, we will provide you with a personal solution and pricing experts from the Competera team. They will guide you step-by-step through your journey to optimal pricing.