Price Intelligence
Timely and accurate data about competitors' strategies and market changes
Price Intelligence Journey
Competitive Data
Internal Data
Insights Crafting
+ Alerts
Price is the most important aspect of a retail business. It directly affects brand image and KPIs.
60% of shoppers choose the retailer with an optimal price
01
full market visibility
Ensures full visibility of market changes and competitors' impact on sales metrics while showing the competitors which influence demand by region and category
Visualizes competitive landscape at any level, including Minimum Advertised Prices, facilitating price positioning management and identifying price sensitivity effect from competitors' fluctuations
Crafts competitive insights analyzing the market violations, competitors' actions across marketplaces, categories or brands, and provides historical data with a full market overview enhancing negotiations with suppliers
Creates actionable alerts for retailers to rapidly respond to competitor's actions and boosts margins at the category level
Competitive Insights
Power your team with a comprehensive market view. Price Intelligence Platform delivers daily answers to these questions
How do your prices, promotions, and assortment differ from those of your competitors?
What are the market challenges to respond to immediately?
Which competitors affect customer demand by region, category, and product?
Promotions Intelligence
Craft winning offers for clients, improve customer experience, and predict competitors' actions to entice your customers
Price Distribution
1
Drive your purchasing decisions relying on analytics and historical data
2
Control assortment intersection with your competitors and identify products to enlarge your range with
3
Strengthen your position when negotiating with suppliers
Product Matches
Automatic, manual and hybrid matches with the multilevel checking mechanism
data about competitors' whole assortment
highlighted intersections with competitors' assortment
Google Chrome Extention
Detailed pricing analysis for any competitors' web page. Retailers can install the extension directly to the browser, connect it to their product catalog, and have all the data to map their position on the market at their fingertips.
Market Trends
Focus on the right competitors, products, and brands.
Price Intelligence Platform empowers retailers by answering the following questions:
How does price positioning correlate with the market price?
Which products can you sell at a higher price without profit loss?
Which competitors are directly affecting your sales?
Why Customers Trust Competera
How Competera's Price Intelligence Platform Empowers Retail Enterprises
Precise Pricing Optimum

Accurate, manageable and rapid matches across a broad range of categories. A transparent monitoring environment to control the matches and delivery metrics

On-demand Market Data

Customizable reports for all retail teams. Category, marketing, and eCommerce managers, as well as analysts, receive data necessary for their operations

Better Pricing and Promotions Strategies

Advanced analytics, flexible reports, and automatic notifications allow retailers to quickly reprice products and continuously fine-tune pricing strategies

World-Class Customer Support

A dedicated manager ensures individual onboarding for every company, assists in choosing optimal strategies and supervises their implementation

Full Market Visibility

Data about pricing, stock, and promo, among other metrics, delivered with custom logic and freshness

Competitive Insights at Fingertips

Daily opportunities for margin or market share growth which factor in products' cross-elasticity
Changing the Way Retailers Work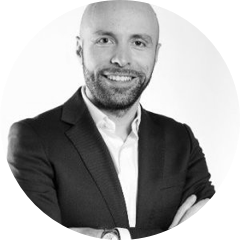 Competera helped us monitor the prices on our products at different markets, price aggregators, and marketplaces. Prices variations of our products are quite frequent in the market. Competera provides very useful tool for eCommerce purposes to monitor the products pricing across the online channel. Show more
A special thanks for quickly and efficiently submitted data in customized reports of Brand Intelligence, as we were empowered to control the situation on the market with the price perception of our brand.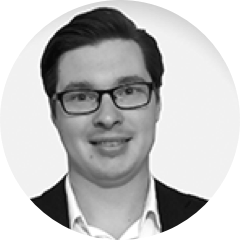 I'm a current user of the Competera pricing software. I'd say the big task is done for the managers of product categories in the online channel. Online fully automated competitor's price tracking helped us significantly reduce the time for data processing and product pricing. After the integration with the service our prices got protected from possible human errors. Show more
I should say Competera is not the cheapest solution, but it's worth paying for the quality of pricing platform and the services provided. We wish the Competera team good luck and many new inventions!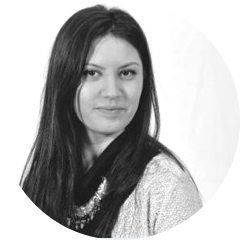 Having more than 7000 products in our range can be difficult to monitor from a pricing perspective. In the gift retail sector, prices change every day and for us to deal with all that new data is a real challenge. We wanted an accurate and reliable pricing solution that could help us be more price competitive and gain more profit per product. Show more
Competera met all these requirements. Now we're able to monitor our prices in the marketplace, and improve the profit per product thanks to the up-to-date information that the Competera platform has to offer.
Keep updated on retail news