Pricing Analytics Software
Learn how competitive pricing analysis software helps brick&mortar and online retailers to analyze market situation and correct their pricing strategies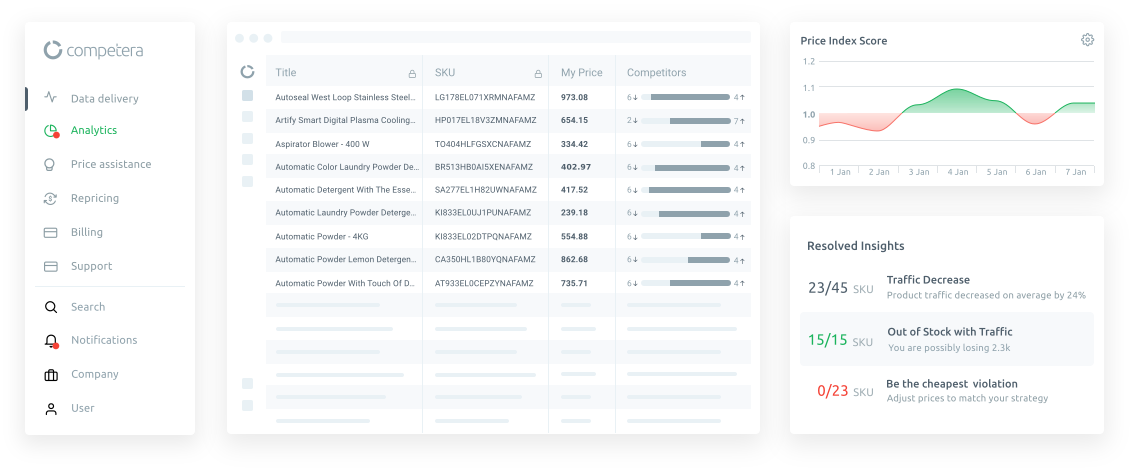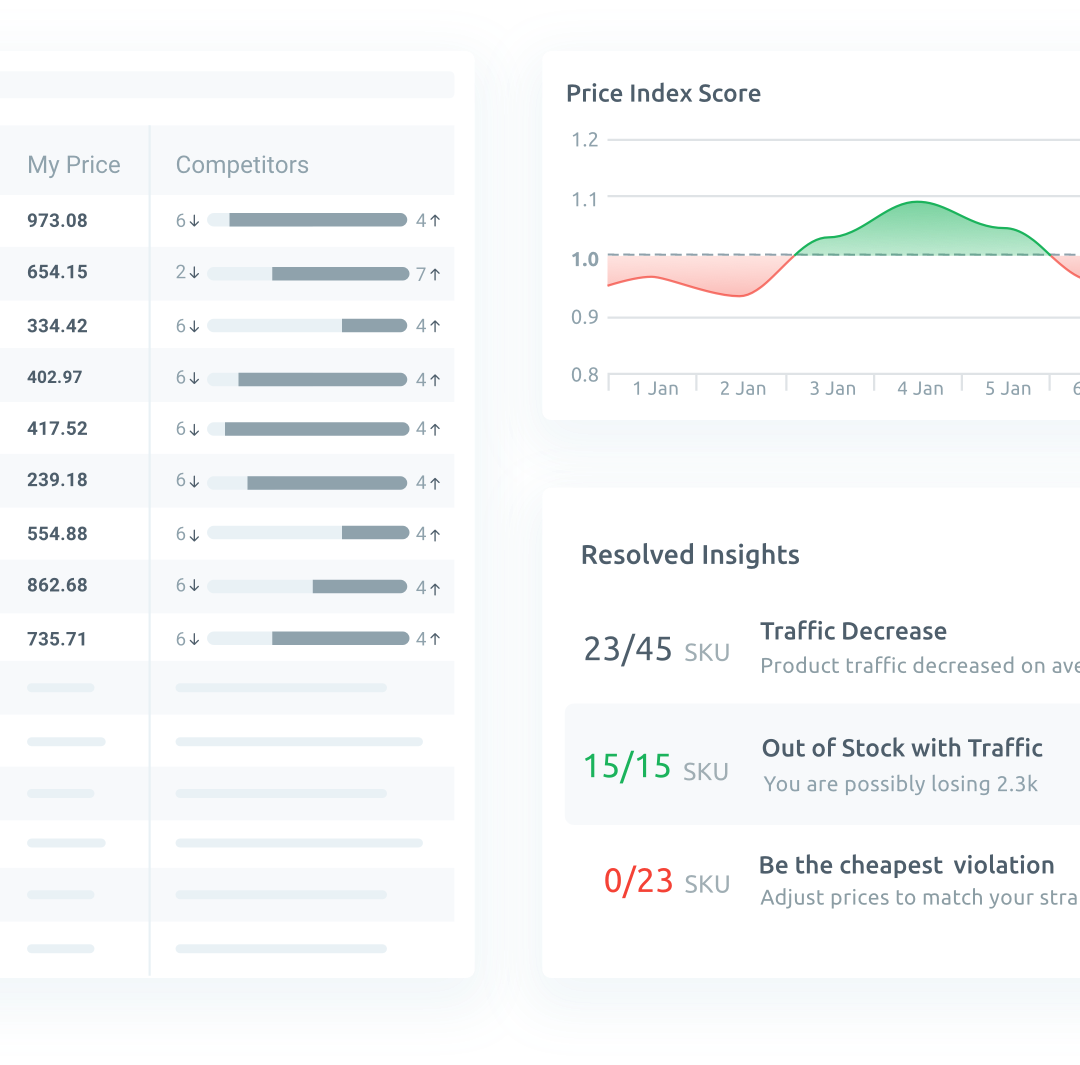 Building personalized customer experience: pricing matters first
Price remains a core factor considered by shoppers. 81 percent of consumers do online research before making a purchase.
Solutions, like Competera, help pricing analysts and category managers to get better in a full range of pricing analysis operations from identifying new sales opportunities to managing overall price perception.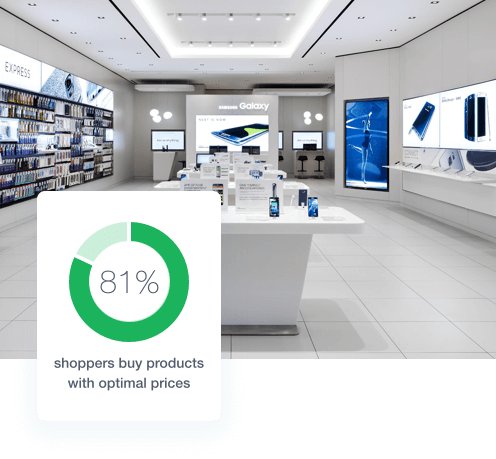 How Competera's price analytics software works?
The work algorithm of price analysis software involves three major processes
underlying enhanced pricing performance
Integrating the mix of data sources
Various sources of data (i.e. ecommerce platforms, marketing tools) are consumed and integrated smoothly by the platform
Goals setup
Managers designate their business goals and targets (increase stock sales, profit margin growth etc.)
Recommendations delivery
Based on set goals, Competera pricing analysis tools generate analytical insights and recommendations
Case study
Discover how Sephora got enhanced price intelligence across 9 countries with Competera
Find new sales opportunities with Competera's insights and analytics
With Competera, you get a comprehensive market analytics enabling managers to:
identify products on which you're losing money
get better buying conditions from supplies
correct pricing strategy based on market situation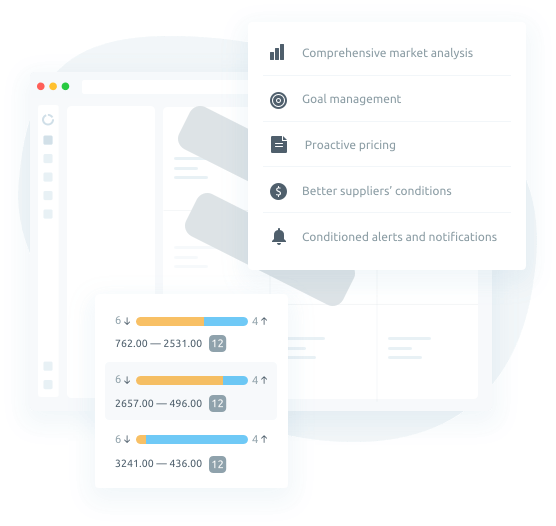 Stay proactive with full awareness of market trends
Using Competera's Competitive Intelligence, you can:
discover market disruptions and MAP violations
identify unique products in your portfolio
be the first to find events requiring prompt action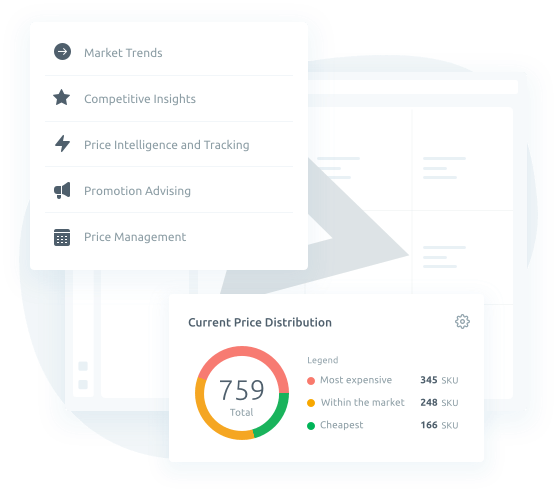 Predict. Succeed. Repeat
Get to the highest level of pricing with Competera's Price Optimization. It's your own AI-driven analyst which helps:
set optimal prices at any level
avoid margin dilution and prevent cannibalization between products
measure every decision outcome
switch to goal-driven pricing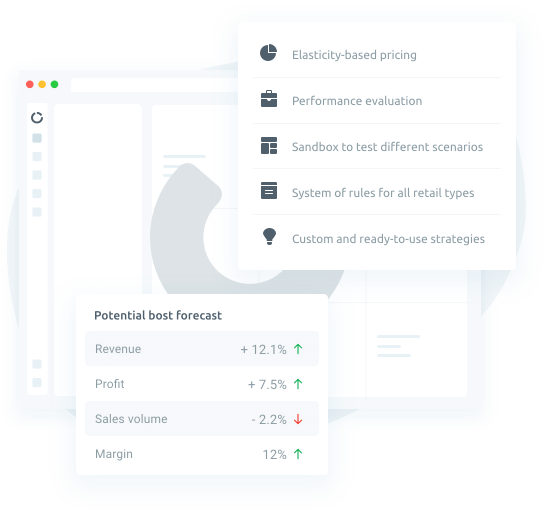 Try price analytics software now
Leave you contacts and Competera will contact you to show more opportunities for your business