Our mission is
to free retailers from pricing routine and save their time

for more meaningful things
Competera enables retailers to increase customer trust by setting and maintaining optimal price positions on a real-time basis by leveraging the power of AI. Our deep learning algorithms enable our enterprise clients' to rebound on average 6% of gross margin by continuously calculating and re-quantifying billions of possible price combinations
Discover the story of Competera
Take a look at how we're changing the game in retail pricing with smart solutions. Our short video shows you why we started, what we do, and how we help retailers to make optimal pricing decisions. See why we seek addressing your pricing challenges, making things simpler and smarter.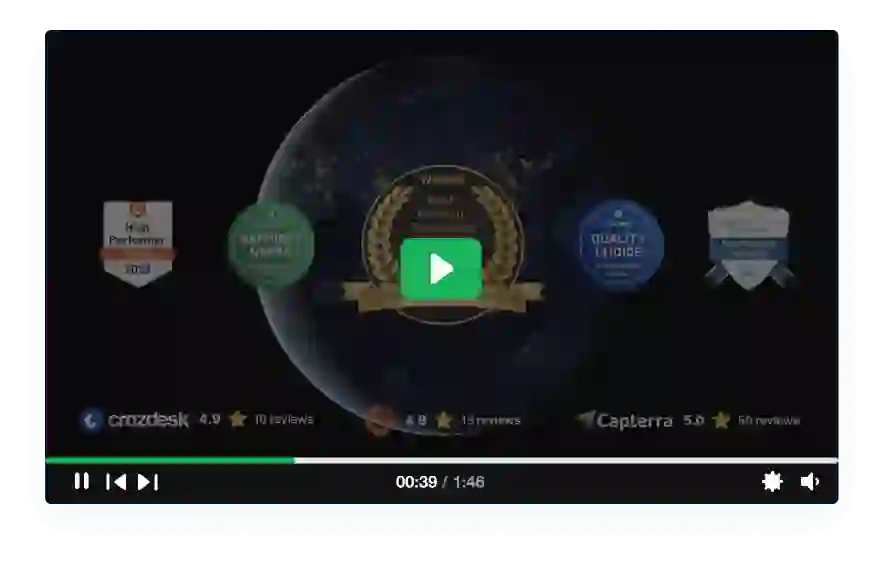 Today's retail is becoming increasingly complex. All the decisions made by retailers need to be profitable and fair from the point of view of the customer.
This is true for retail pricing, too. Retail pricing teams need co-piloting AI-powered software to analyze all the necessary data and consider dozens of pricing and non-pricing factors to maintain the right prices for millions of products in the assortment at any given moment.
By augmenting the operational intelligence of retail teams with the right tools and tech, retailers gain an incremental margin by reaching category and portfolio goals with the help of optimal prices.

— Alexandr Galkin, CEO & Co-founder
Full-cycle service approach
Competera guides retailers through every stage of a journey to pricing excellence: from architecting a pricing system and selecting the right blend of solutions to integration and further support.
Management support

to help you with integration and technical support
"Competera's platform is a great tool for price optimization and price management. As a user, I really appreciate the Competera dashboard which gives me the opportunity to work on any level — from the portfolio level to going as deep as the SKU level. With Competera, we know which strategy is gonna benefit us the most and go from there."
99% matchings
Catalog, Category, SKU-level pricing
"As the business was scaling, it was important for us to base our pricing decisions on market trends, website analytics, and other crucial data points that a pricing manager can hardly embrace all at once. Competera's smart algorithms made our price management data-powered and proactive and saved the team 50% time from routine tasks."
+over 3.5% revenue
+3% gross margin
"We believe Competera is the best in the industry. Their platform provides a set of tools, including market-based pricing and AI-driven demand-based pricing, that offers solutions to an immediate need, as well as our long-term plans. They have quickly become a strategically important player that we entrust with enabling a core element of our business."
360° market view
50% faster repricing
"Time was an issue for us, as we didn't know when exactly Amazon was about to launch in Sweden. Nonetheless, our key requirement from a data provider was to receive Amazon Sweden and its sellers' prices within 24 hours after the marketplace launch. Competera did the job within 8 hours, and that was a great success."
99% product matchings
1M data points delivered monthly
Meet the Competera Leadership Team
We're building a global team behind a smart and useful product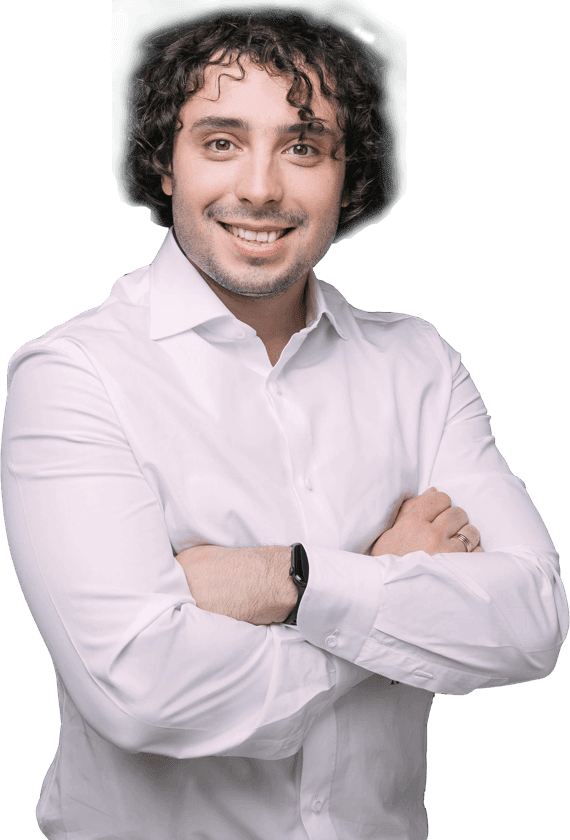 Alexander Galkin
Co-founder & CEO
A serial entrepreneur, Alex has 12+ years in auditing and consulting retail enterprises globally. Having created and sold an outsourcing company, Alex has had a C-level role in different tech companies. A Forbes contributor.
Alexander Galkin
Co-founder & CEO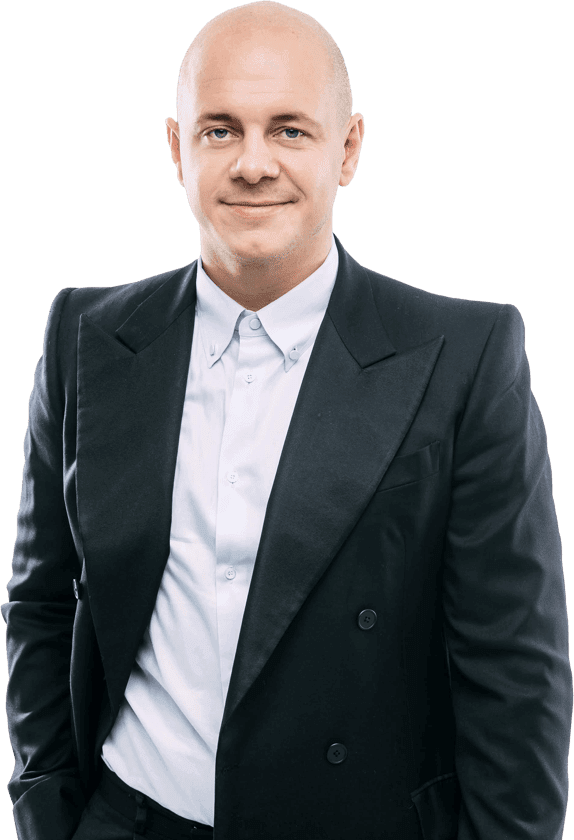 Alexander Sazonov
Co-founder and COO
At the age of 24, Alex managed a team of 70+ people as a Real Estate Director at Dolphin Strategy. At Competera, Alex became responsible for operational efficiency. Alex has outstanding networking skills.
Alexander Sazonov
Co-founder and COO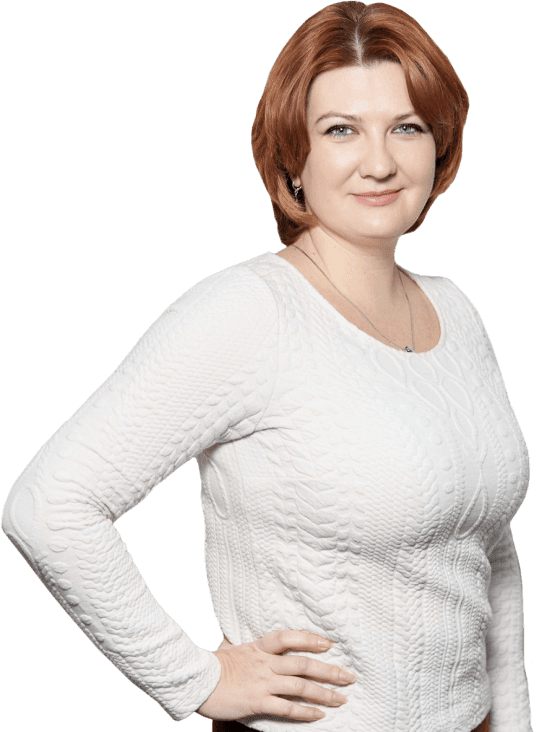 Yuliya Beregovaya
Head of Pricing Consulting
During her career at Nielsen, Yulia was involved in understanding shopper behaviors, in-store engagement of buyers, and the conversion path of a shopper into a loyal purchaser. Today, she applies her expertise in identifying customer needs and providing expert pricing solutions consultancy.
Yuliya Beregovaya
Head of Pricing Consulting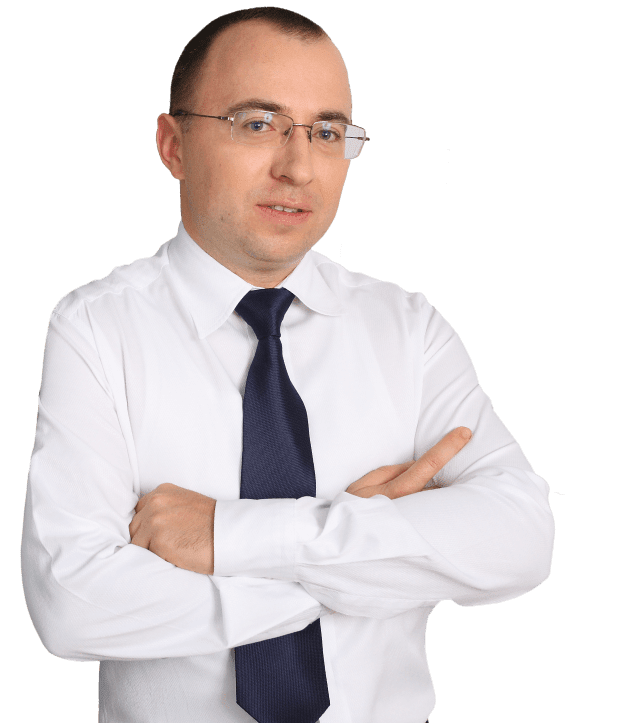 Dmitriy Chernyak
Product Manager
With more than 20 years of hands-on experience in B2B (Sales Operations, Supply Chain, Customer Success), Dmitriy knows how to solve clients' problems via tech. At Competera, he is keen on helping retailers start thriving through enhanced product experience.
Dmitriy Chernyak
Product Manager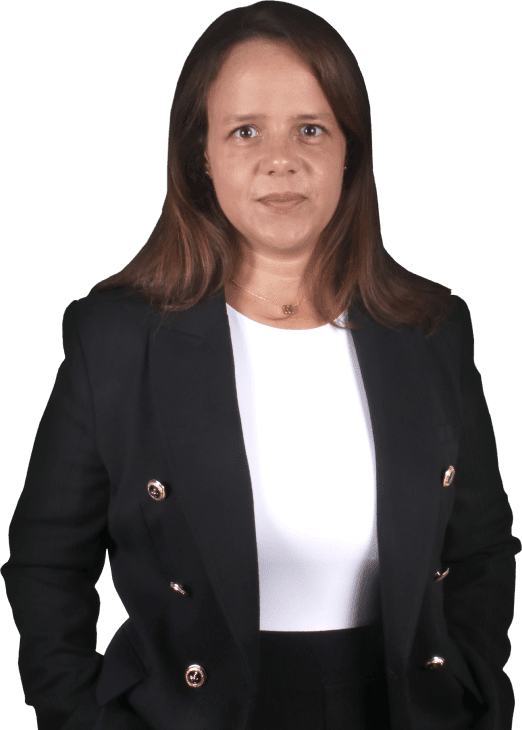 Marina Dias
Pricing Solution Consultant
Before joining Competera, Marina was responsible for defining and implementing pricing strategies, processes, systems and tools at Farfetch and Metro.
Marina Dias
Pricing Solution Consultant
Meet the Competera Advisory Council
We are honored to be validated and trusted by these renowned industry figures
Lori Mitchell-Keller
Ex - Vice President and General Manager
Having spent 30 years as President at SAP Industries and Vice President at Google Cloud, Lori is a strategic global leader growing, differentiating, and improving businesses through technology transformation.
Jeff Roster
Ex - VP Industry Market Strategies, Retail
Jeff is Rethink Retail Top 100 Influencer, producer, and cohost of This Week in Innovation & Third Eye Podcast Network and GMU Retail Center Advisory Council.
Maciej Kraus
Ex-Head of Sales Strategy and Revenue Optimization
Guest Lecturer at Stanford University, LinkedIn Pricing Guru, and Partner at Movens Capital, Maciej is an experienced strategy executive with broad retail and sales expertise.
Florian Strecker
VP Germany, Austria, Switzerland
Ex-VP and Senior Account Executive at Revionics and Relex, Florian is the experienced professional in enhancing tech transformation projects driving retail profitability and success.
Meet the Competera Investors
We are proud to be trusted and backed by renowned entrepreneurs and investors
Oleksandr Kosovan & Andriy Dovzhenko
Co-founders of SMRK VC Fund
SMRK VC Fund specializes in venture capital investment helping startups on various stages of maturity.
Roman Nikitov
Director at ICU Ventures
Multi-strategy asset management firm focused on the emerging markets of Central and Eastern Europe. ICU was founded in 2006 by senior investment professionals from ING Bank Ukraine and has over $500MM of assets under management. ICU Ventures has been making early stage investments in rapidly growing technology companies since 2018.
Vitaly Laptenok
General Partner at Flyer One Ventures
An early-stage venture capital fund investing in AI/ML, Online Education, Digital Health, Mobile Apps, Advertising Tech.
Use a better way to price your products
Reach out to us to get to know more