Business intelligence vs Competitive intelligence
What is business intelligence? What is the difference from competitive intelligence?
Business intelligence, like competitive intelligence, is a package of different methods and tools for the transformation of unprocessed information into a coherent and usable form.
Both instruments allow for making the best decisions for business and it is the main reason why people confuse business intelligence with competitive intelligence.
However, there is one essential distinction between them - the first analyzes internal processes and data, while competitive intelligence is oriented on external sources, namely on competitive pricing.
Business intelligence tools process the huge scope of unstructured data in order to identify new market opportunities and to help support and develop business strategy.
Competitive intelligence tools are also based on large scope data analysis, and besides that, they show the full and clear picture of market conditions and enable managers of the online store to develop effective solutions within the framework of a pricing strategy.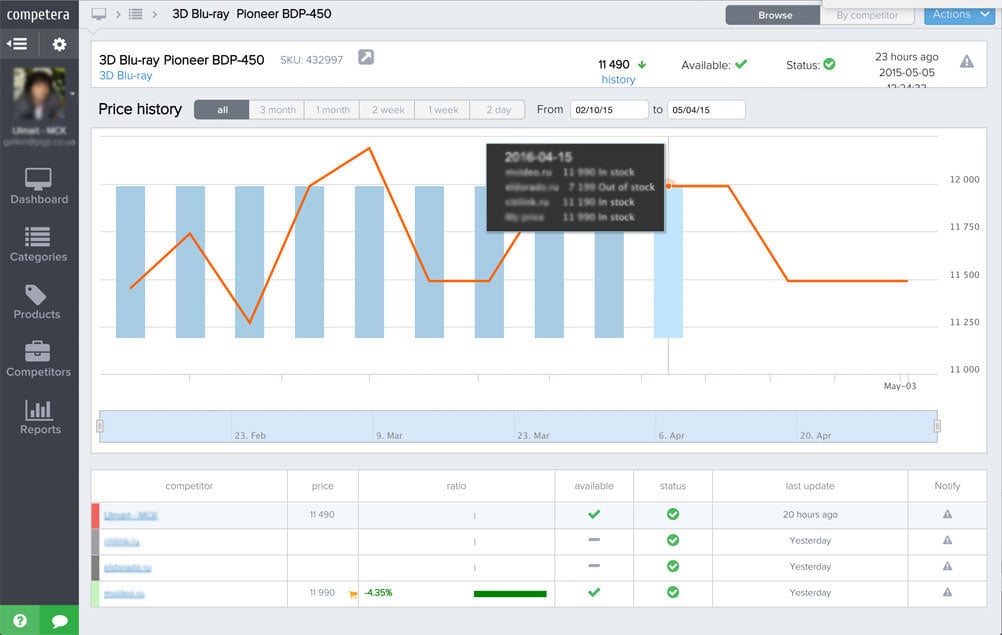 Competitive intelligence
Competitive intelligence attends to the data collection and processing from competitors' sources in order to increase the competitiveness of the online store.
Information about competitors could be found at such competitive intelligence sources as customers, suppliers, distributors, financial analysts, social media, white papers, speeches and presentations, catalogs, patent databases, analytics etc.
Pricing managers of an online store should implement competitive market intelligence - to monitor all possible sources to know the market situation in pursuit of finding insights for effective decisions.