Racing with the Giant: How Elkjøp Sustained the Competition with Amazon
Learn how a consumer electronics retailer enhanced its competitive data monitoring with Competera.
Client
Elkjøp is the largest omnichannel consumer electronics retailer in the Nordic countries. Founded in 1962, it runs a business in 4 countries and owns 414 stores with 10,000 employees on board and top-notch IT infrastructure under the hood. According to the most recent report 2019/2020, Elkjøp claimed a record Nordic market share, turnover of 41.3 BNOK, and profits of 1.343 of MNOK. Driven by the mission of helping everyone enjoy amazing technology, Elkjøp is well-known for the rich assortment of consumer electronics goods which accounts for more than 200 000 SKUs in the Nordic countries.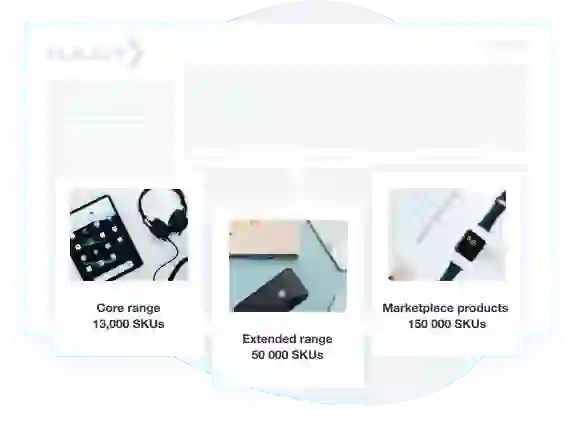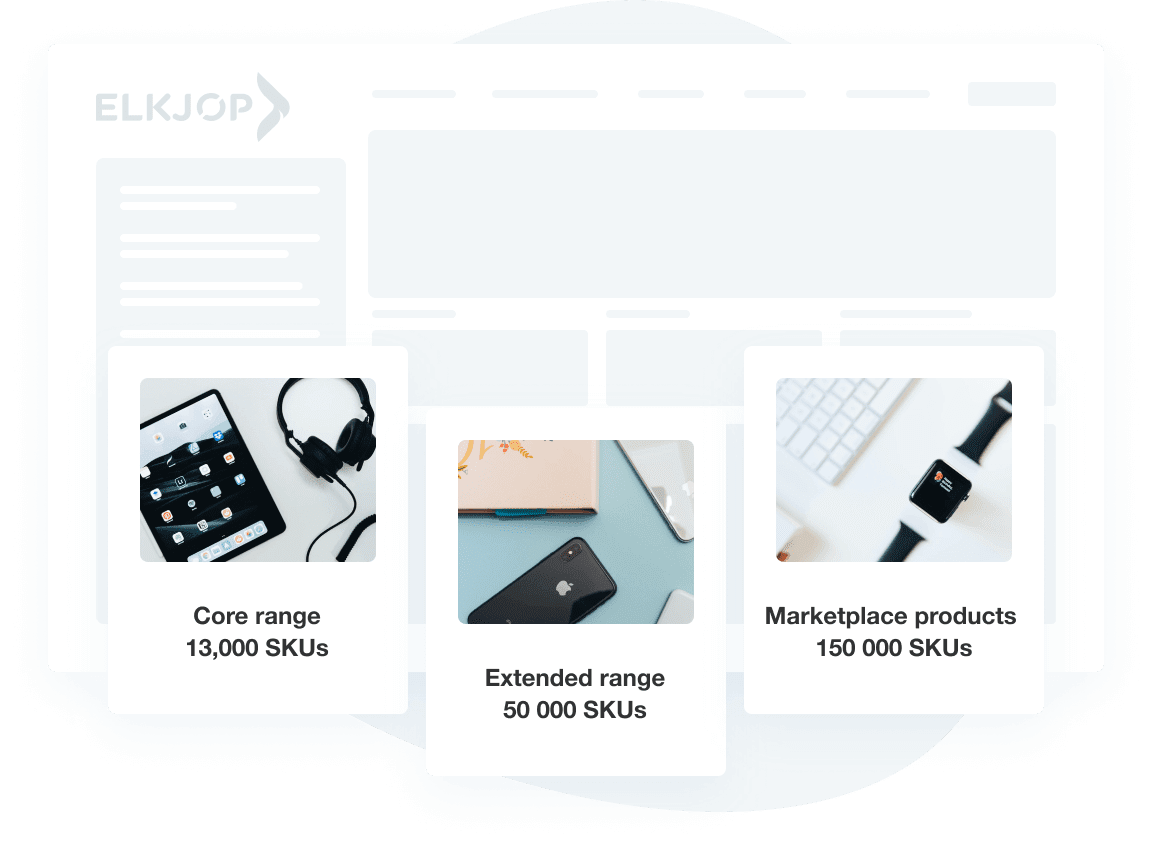 Project Highlights
A quick overview of the retailer's main achievements.
1,000,000 data points delivered monthly
Full automation of Amazon Sweden data scraping
60,000 Amazon Sweden product matches
"Time was an issue for us, as we didn't know when exactly Amazon was about to launch in Sweden. Nonetheless, our key requirement from a data provider was to receive Amazon Sweden and its sellers' prices within 24 hours after the marketplace launch. Competera did the job within 8 hours, and that was a great success."
Сhallenges
Amazon's entrance into the Swedish market brought several challenges to Elkjøp's table.
Amazon decides
to enter the Nordics
Elkjøp braces for the competition with Amazon in Sweden
Elkjøp finds the current data provider insufficient and addresses Competera to fill the lack of data
For a long while, the general public was buzzing about Amazon launching a dedicated eCommerce website in Sweden. But in August 2020, the rumors were confirmed by Amazon's official announcement of the upcoming Amazon.se launch that sank local retailers in despair.
Although Amazon named the launch "Project Dancing Queen" after the song of the Swedish pop group ABBA, it was no fun for local retailers. For a significant majority of them, such a move from the retail behemoth meant a considerable loss of market share and plummeting sales. Moreover, Amazon's silence about the actual date of its entry in Sweden made Swedish retailers wait breathlessly.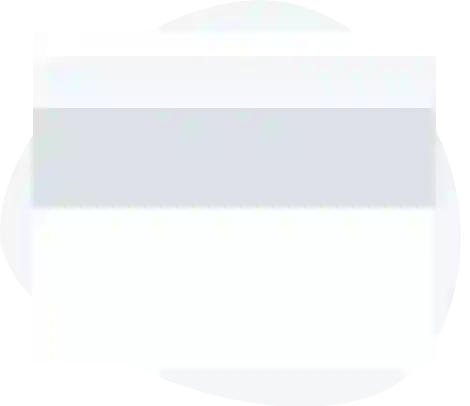 Since Amazon was poised to become Elkjøp's direct competitor in consumer electronics products, the retailer chose to measure swords with the eCommerce heavy-weight and started preparing for its market entry. To sustain the competition with Amazon Sweden and remain the leader in the Nordic consumer electronics market, it was vital for the Elkjøp team to keep the prices competitively lower and increase sales volumes. The strategy required gillions of quality, competitive data points in real-time.
But here was the challenge : the local competitive data provider that Elkjøp used was delivering data for only 42-45% of the retailer's assortment and could not scrap prices from Amazon and its sellers.
The data insufficiency made the retailer search for a partner to collect broader data scope and scrape Amazon prices.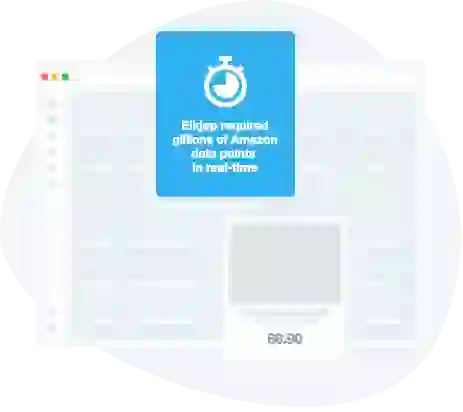 Goals
In partnership with Competera, Elkjøp was pursuing several short-term and long-term goals.
Short-Term Objectives
To receive pricing data from Amazon Sweden and its sellers within 24 hours after its launch and immediately update the pricing system with the marketplace prices.

To automate data scraping and matching. Elkjøp had been doing generic price scrapings for several years, but the process turned out to be very
labor-consuming.
Long-Term Objectives
To integrate a flexible tech partner into the developed pricing system landscape. Elkjøp had built a dynamic in-house Price Tool used by almost 400 users daily and required a data provider that could regularly fuel it with up-to-date competitive data.

To develop a sustainable strategic partnership to implement advanced pricing and data scraping solutions across all 4 regions.
Solution
Competitive Data for daily repricing campaigns. Competera Price Index Analytics to retain a competitive edge in price perception across Sweden.
Realization
As Amazon was only polishing its Swedish marketplace, Elkjøp and Competera started the Great Preparation.
Elkjøp on the Alert
Competera's team built the PoC project within a week and performed the solution test on Amazon Germany, which owns about 30% of the regional eCommerce market. This stage enabled the team to make all the necessary adjustments and set the stage for price scraping from Amazon Sweden right after its launch.
Having considered the specifics of Elkjøp's product range, the team integrated the fields from the client's product feed and enhanced the dashboard with the custom ones.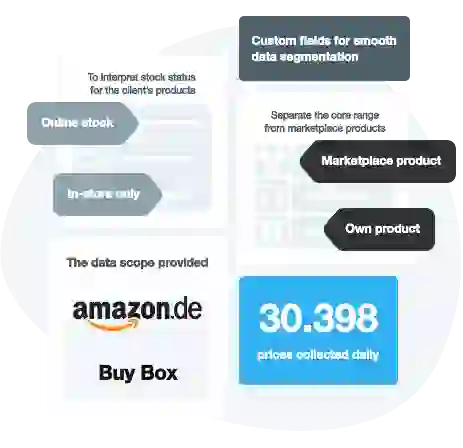 New Kid on the Block
Despite the date of Amazon Sweden's launch was a closely guarded secret, it still did not catch Competera and Elkjøp by surprise. After the retail giant launched its marketplace in Sweden, every hour counted.
It took Competera 8 hours to switch from Amazon Germany to Amazon Sweden and scrape its prices for 46% of the assortment monitored by Elkjøp.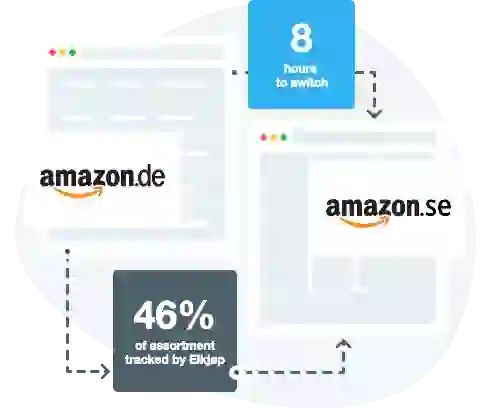 Solutions In Action
For the utmost success, Elkjøp used an array of Competera's solutions.
Competitive Data Scraping
Since the launch of Amazon in Sweden, Competera was providing competitive data for around 60,000 products from Elkjøp's assortment twice a day. It revealed product availability, the minimum and regular price offers, the name of an Amazon seller offering the minimum price, sellers' presence for a specific product, products on promo, and markdown.
Product Matches
Competera provided 60,000 product matches for the client. For every unfound match, the team continuously performs rechecks to keep the data accurate.
Competera Price Index Analytics
Since Elkjøp's pricing strategy requires keeping the price competitively lower, price index analytics enabled the retailer to monitor the overall market situation and track its position in terms of prices.
"Elkjøp trusted us with an essential part of their business, so we made sure to prepare every part of the project before Amazon Sweden launch and deliver data rapidly. I also believe it was a great collaborative experience for both Competera and Elkjøp teams. Since both teams were unaware of the exact date of the Amazon launch in Sweden, we were constantly in touch and kept exchanging information every hour to successfully walk through this journey together."
Project Results
Driven by competitive spirit and proactivity, Elkjøp reached all the project goals:
Elkjøp received competitive data from Amazon Sweden within 8 hours after its launch
Full automation of Amazon Sweden data scraping and product matching
Elkjøp retrieves the data using Competera API and fuels its in-house pricing solution
The client received a tailored roadmap for future business growth
Elkjøp Journey with Competera
After fulfilling all the set goals, Elkjøp has a clear understanding of further project scaling.
PoC: competitive data scraping of Amazon Germany 1 time/day for the limited scope.
Live Project: competitive data scraping of Amazon Sweden 2 times/day
Today: Competera monthly delivers around 1,000,000 data points from Amazon Sweden and keeps to 99% of SLA
Future: Real-time automatic repricing across all 4 regions
"There are a lot of providers out there who are very fixed on old solutions. They can provide competitive pricing, they can support online, but as soon as you bring 4 countries, different markets, different channels in, a lot of them fall out. Competera smoothly fit into our rapidly developing landscape and provided us with a flexible solution that addressed our challenges and helped us reach our goals. Competera is still developing and going somewhere, and we are happy to accompany them on this journey."
Download PDF file to share it with whomever you deem right
A DIY retailer managed to maximize revenue without traffic losses during the low season
Competera Pricing Platform helps retailers to craft optimal offers
Get to know how apparel, electronic and sporting goods use Competera to earn more
Want to give feedback or ask a question? Email us at [email protected]