Wiggle reduced pricing effort by 50% and got a 360 view of the market across five pricing zones
Competera helped Wiggle Chain Reaction Cycles to handle more complex rules and pricing logic by implementing competition-based price optimization for over half a million SKUs
WiggleCRC Group is a leading UK-based online sports retailers selling cycle, swim, and outdoor equipment and apparel with reported 400 million (500 million) in annual revenue operating worldwide. To ensure sustainable growth across regional markets, WiggleCRC had to make pricing more coherent and transparent, improve automation, and increase competitive coverage.
Сhallenges
Time-consuming repricing. Wiggle struggled to recalculate exchange rates and reprice simultaneously in five time zones.

Partial automation. Many repricing processes required manual checking which increased vulnerability to mistakes.

Incomplete competitive landscape. International market expansion required better competitive coverage at optimized costs.

Low transparency in pricing. To understand every decision's effect, Wiggle needed a single interface with a transparent pricing logic for every SKU.
Goals
Reduce repricing time by 50% while making it aligned and more frequent on dozens of websites across five pricing zones

Automate pricing process of over half a million SKUs with more complex pricing rules and logic

Get a 360 view of the market by adding more sources of competitive data through the reinforced marketplaces monitoring

Make the logic of every pricing decision transparent and available to pricing analysts, merchandisers, and buyers
We believe Competera is the best in the industry. Their platform provides a set of tools — including market-based pricing and AI-driven demand-based pricing — that offer solutions to an immediate need, as well as our long-term plans. They have quickly become a strategically important player that we entrust with enabling a core element of our business.
Wiggle achieved all project goals and even more in only 2 months
Time spent on repricing decreased by 50%
Prices can be integrated from Competera platform right to storefronts
Managers can reprice in five pricing zones and multiple currencies more frequently
Managers can set pricing rules and logic of any complexity
Ensured assortment-level pricing coherency
The logic behind every pricing decision is available to all stakeholders*
*80 people are in scope to use the system
A better market view through marketplaces monitoring across five pricing zones
Doubled SKUs matched with similar products monitored in the UK
Achieved the match quality data of 99%
Solution for transparent and coherent prices across five pricing zones and currencies
To help Wiggle overcome challenges and reach goals, Competera has provided the blend of the best-working tools within the pricing platform.
Repricing gets simpler and easier
Thanks to faster data integration, repricing automation and customized data export formats for seamless integration with external systems, the retailer has reduced repricing time by 50%.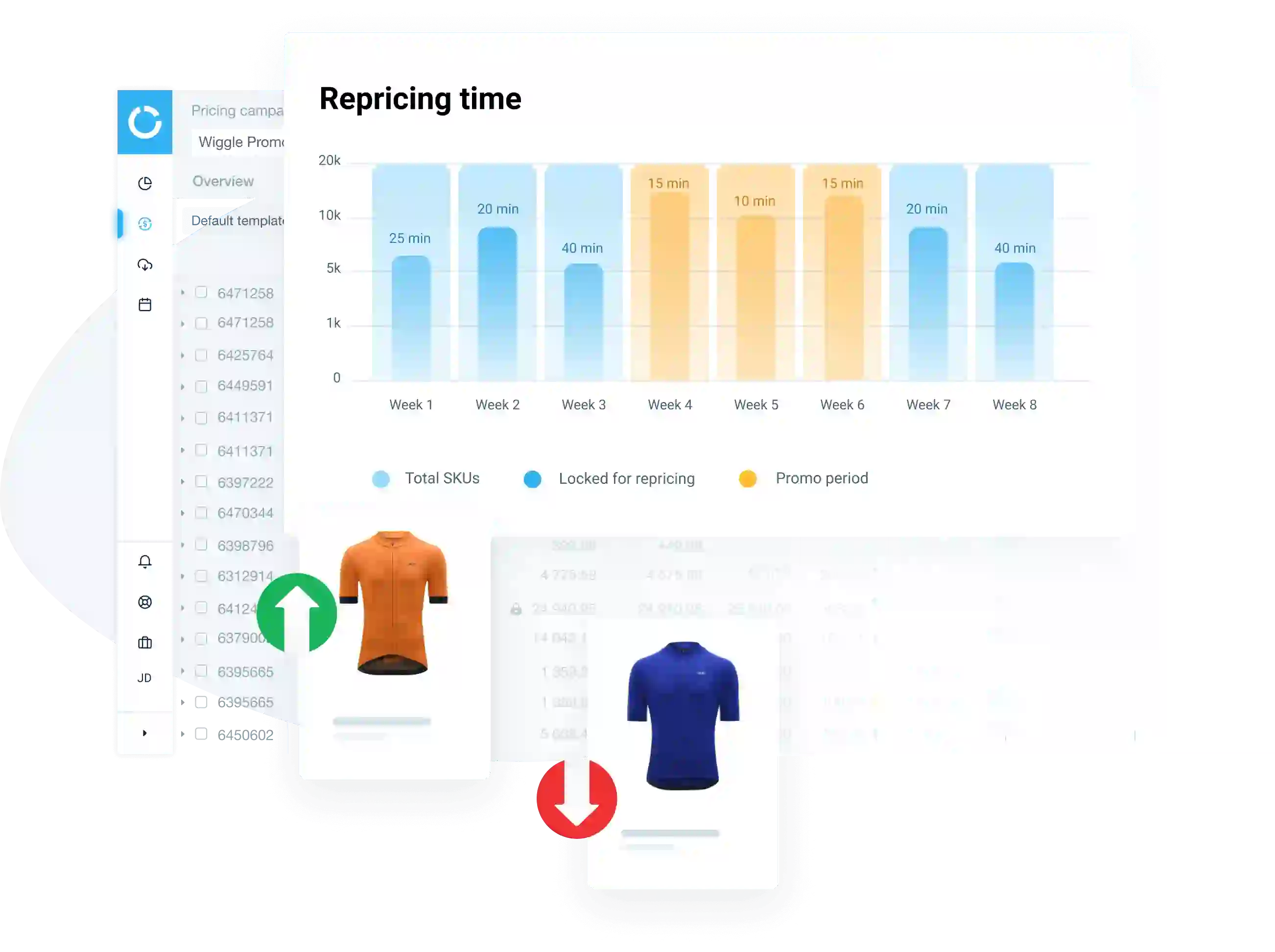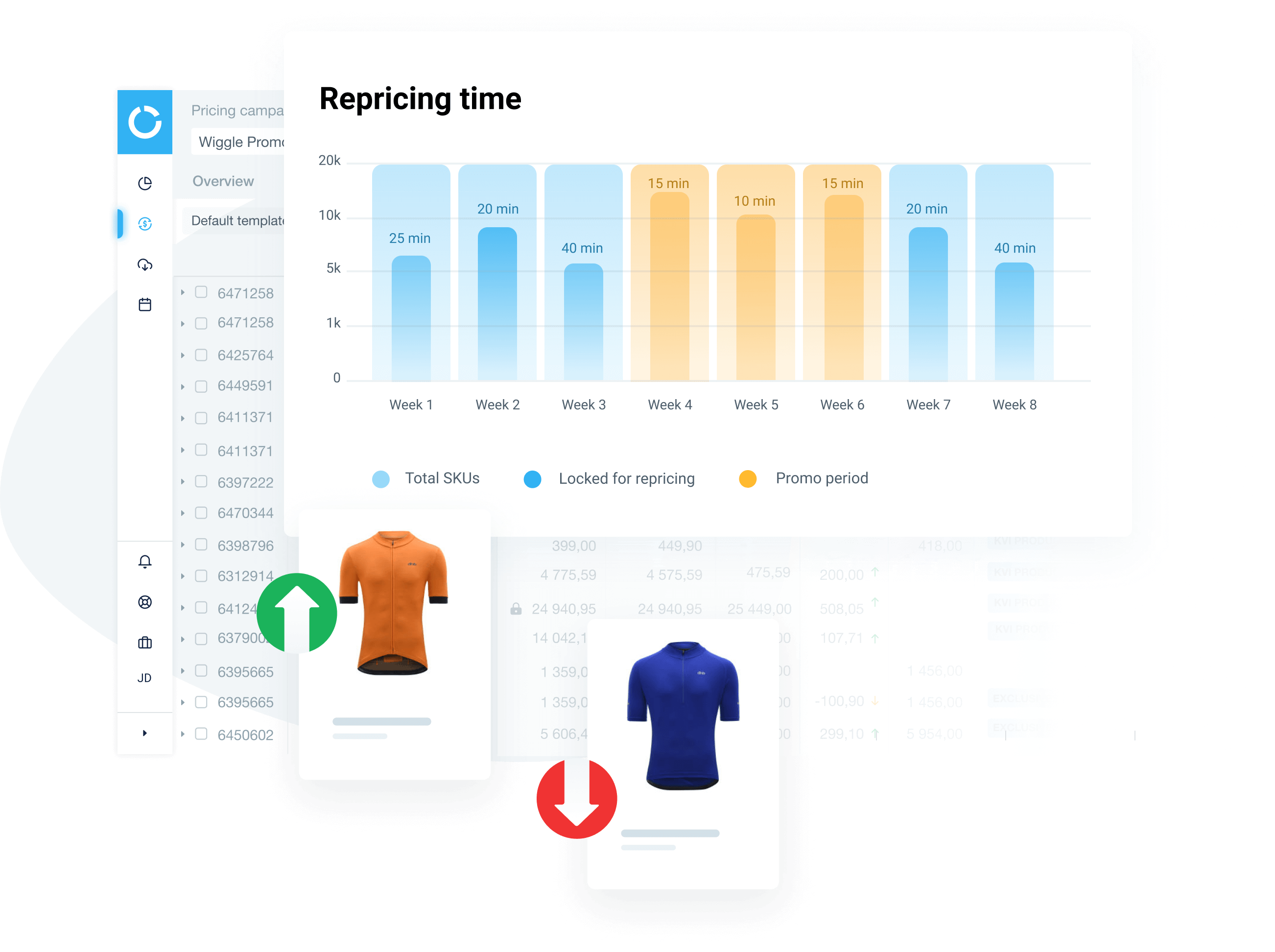 Coherent pricing
Suggested prices are guaranteed to follow the pricing strategy built with the help of the pricing decision-making tree. Such an approach eliminates human error and variability.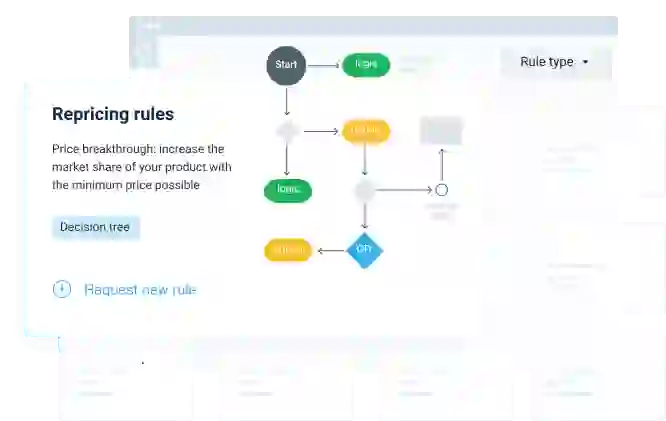 Transparent pricing decisions for every SKU for different teams
Three teams of the retailer including pricing analysts, merchandisers, and buyers — 80 people in total — have access to the dashboard and can look through every step of making every pricing decision for every SKU to challenge the decisions, understand their effect over time, evaluate impact to KPI and adjust pricing logic accordingly. Competera shows the whole decision-making tree for every SKU.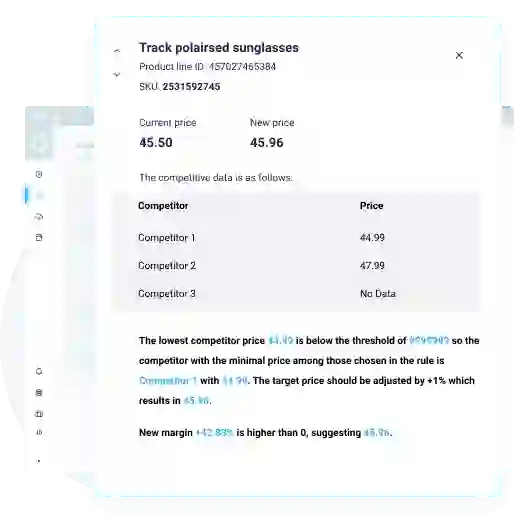 Project execution: benefits of Competera Pricing Platform
Ongoing customer support
Competera has supported the implementation of the solution with a dedicated project management approach, which included co-developing a clear and transparent step-by-step plan for both sides, tracking the progress and managing expectations of the retailer's leadership team. Competera's customer support team has been reacting to the retailer's requests within minutes.
A single workstation and database
The retailer's teams no longer need to switch between several systems and programs to make the right pricing decisions. Competera has customized the product interface to include all the necessary information (stock levels, cost, local and foreign currency, etc) for a well-informed pricing decision.
Tailor-crafted features
As the retailer operates across many countries with different currencies — from British pounds to Japanese yen, — it was essential for the company to have a solution that would allow timely repricing regardless of the pricing zone or currency in a single dashboard. Competera has developed a tailor-crafted currency converter to serve this need.
Seamless integration
The integration took less than a month without involving the IT teams on the retailer's side. Competera started with manual data uploads switching to automation when possible.
Competera makes our pricing process more transparent and coherent. Previously it was hard to see how rules worked, but now the logic is transparent, and we can collaborate with other teams, like buyers and merchandisers, who also use the system. Today, a total of 80 professionals are benefitting from the platform.
The bottom line
Since starting to use Competera's pricing software, WiggleCRC Group has managed to get a 360° view of the market, streamline workflow, reduce pricing effort by 50% and handle more complex pricing rules and logic across five pricing zones.
Download PDF file to share it with whomever you deem right
A sporting goods retailer started repricing 50% faster and increased its market coverage
Competera Pricing Platform helps retailers to craft optimal offers
Get to know how FMCG, giftware, and consumer electronics retailers use Competera to earn more
Want to give feedback or ask a question? Email us at [email protected]