Convenience of Online Shopping
How to manage clients shopping experience and defeat your competitors?
Online shopping has gradually begun to dominate the typical, in-store shopping experience. Of course, it still has a long way to go before completely killing traditional brick-and-mortar stores, but according to an annual survey by comScore and UPS, shoppers are now purchasing more things online than offline. In fact, 51% of consumer's purchases take place online.
Why is that?
Convenience.
Today, the environment around us is more fast-paced than ever before. As a result, we accomplish more things in a shorter span of time. One way to cut the time that it takes for a customer to get from their home to the store, or from store to store, is to be able to access all of the stores from any location that they currently find themselves in. Owing to their busy schedule, the best time for shopping today is late at night, in bed, with their favorite jammies on, while sipping on some camomile tea.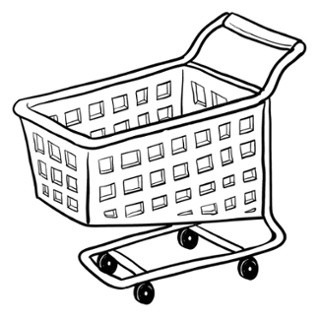 How to Deal With the Increase in Competition Via Pricing
Although being able to compare prices from virtually any store is highly beneficial to the consumers shopping online, this generates more competition for you, the retailer. Now, more than ever, it's important to be better than your rival in all aspects. There are many parts that come into play such as the speediness of your delivery, your return policy, the reviews from previous customers, the price, etc. One of the key components, though, is the price.
Typically, users visit at least 3-4 online-shops before making a purchasing decision.
You want to make sure that you're monitoring your competition. For example, use a dynamic pricing engine to reprice your items based on your competitors, lower your prices when the demand decreases, or raise them when the demand increases. However, there are many other price tracking tricks that you can utilize to beat the competition.
<h2 class='font34'>How to Deal With the Increase in Competition Via Customer Service</h2>
Online retail competition can be combated in a number of ways aside from the price. When it comes to shopping in a store, a lot of people expect to get great customer service. However, this should be no different online. Online shopping convenience is enhanced by good, reliable and prompt support options such as over the phone or via email. This instills confidence in the customers that should they have a question or a concern, there is someone on the other side of the screen that can help them. It's even more helpful if you can offer a live chat or communicate with them via social media. This is a great way to cater to your biggest group of online shoppers- millennials! In fact, according to a report by BigCommerce, 67% of millennials would rather shop online instead of in store. In a close second, you'll find your Gen Xers at 56%.
If you want to provide good customer service through your e-commerce website, you should also consider having a FAQs page to proactively provide answers to commonly asked questions.
Support Platform via email, phone or even better chat: you should be in quick touch with your clients. Response in first 10 seconds increase the purchasing opportunity in 6 times
FAQs page to proactively provide answers and cut cost per staff engagement in routine questions responding
Be responsive for mobile purchasing and not to lose traffic, positions and loyalty.
Invest in more secure platforms: make your customers be sure that your payment methods are secured from hacking. Trust is a valuable issue in terms of long-term relationships.
Be ready to build digital showrooms with behavioral personalisation. It's all about the customer: retailers should focus on investment on in-store experiences and assortment management at its heart.
However, lastly, don't forget to make a true connection with your customers. Although it's much easier to do so in person than over the internet, it's not impossible! For example, should a customer make a purchase, include a handwritten note in the package thanking them for shopping at your store. You could also send them an email thanking them and offer them a discount on their next purchase to keep them coming back.
https://pressroom.ups.com/assets/pdf/pressroom/white%20paper/2016_UPS_Pulse%20of%20the%20Online%20Shopper_white%20paper%20final.pdf
How to Deal With the Increase in Competition Via Other Aspects
The annual survey by comScore and UPS revealed that although 7 out of 10 online consumers prefer shopping online to in-store, 88% of them abandon online shopping carts.
Why?
44% do so because of long delivery times, 21% because the page loads too slowly, and 12% because of the unclear return policy. As a result, it's clear that these aspects should not be neglected.
However, that's not the only thing that consumers are looking for. They're also interested in omnichannel choices. 62% of consumers want both an online and an in store experience. In fact, 51% select "ship to store". On top of that, more than one-third purchased additional items while in the store. Therefore, although consumers have all the more reason for online shopping, they still shop in-store. It's nice to have the option of still being able to go in and try on things to get a feel for the material. So don't bail on your good ol' brick-and-mortar store quite yet.