Content navigation:
It seems everywhere we look, marketers are talking about the trillions of dollars in eCommerce sales that happened in 2020 without acknowledging that many businesses have seen large shifts in customers. Owners are worried that 2021 trends will push people away. The eCommerce world is still very uncertain, and your customers feel that too.
So, what's an eCommerce shop to do? We invited Jake Rheude, Director of Marketing for Red Stag Fulfillment, to address the issue. In this guest piece, Jake looks at four areas where everyone is hesitant and suggests some proven ways to uncertainty into a willingness to click your "buy" buttons one more time.
Refresh your funnel
Every SKU lives in a different place in the buyer's journey that a customer takes across their entire relationship with you. Some products help land a customer from social ads, while others may introduce them to premium or exclusive offers. Customers may come to you for a set of products because you always offer the best price, while other SKUs generate substantial amounts of traffic and revenue.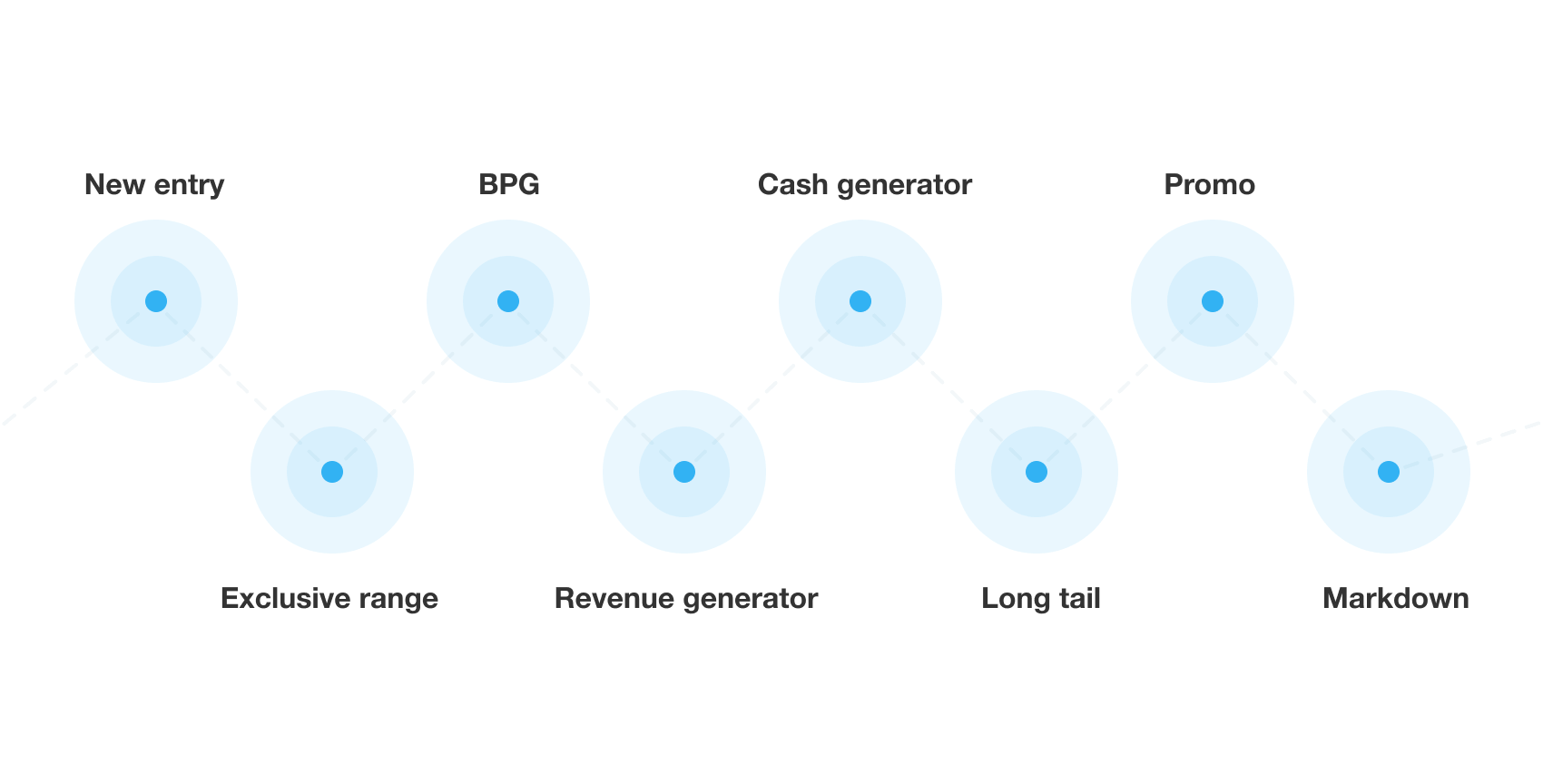 Putting each product in the right funnel location can be challenging to get right, but the payoff is significant. Unfortunately, 2020 (and a new year in general) throw a wrench into those existing funnel plans. With changing audiences, eCommerce disruption, and spending-power shifts among existing customers, it's unlikely that today's optimized funnel looks like one from a year ago. It's time to remap your customer journey and adjust the sales funnel accordingly. While there are broad trends in eCommerce, you'll benefit most from relying on any 2020 data you've collected.
The first step to update your funnel can become redefining your own key value items and categories. Properly organized KVCs and KVIs bring increased customer engagement, loyalty as well as retailers' profit. Also keep customer locations in mind because shifts here — which are easy to overlook when you're primarily reviewing SKU and inventory data — should inform when you adjust seasonal products and the way you frame offers. There are also some business process benefits of understanding this data, such as reducing fulfillment costs and improving shipping speed by moving to a warehouse that's closer to customers.
Optimize your pricing
Consumer spending and confidence in 2021 aren't fixed just yet, but we can use 2020 as a guide in some respects. One of the critical areas of concern for eCommerce and other retailers is that your audience might be suffering financially and impacted by outside forces, such as increasing pricing at the grocery store.
In many regions, the impact of COVID-19 differs across audience and customer segments. You might have some shoppers who are experiencing a little disruption or those in tech-heavy industries where revenues and salaries are climbing, or you could see the majority of your targets under a financial crunch.
Of course, every business is unique and takes a certain stage of development in pricing, however, for each eCommerce brand there are different ways of how to optimize pricing to meet customer demands.
The first must-have thing for any eCommerce brand is data both about your own clients and about the surrounding market. Even the simplest competitor price analysis can provide many insights for building a successful strategy. The bigger the business, the more sophisticated data you'll need. Its quality, completeness, and timeliness will directly affect your bottom line metrics.
If you are a retailer with a large assortment, take a closer look at your pricing processes. Do your managers do it manually? Does repricing take more than a few hours every day? Are you trying to operate thousands of business rules in Excel? The positive answer to any of these questions can be solved by automation. A smart repricing setup usually frees up to 50% of the retailer's pricing team's operational time that can be spent, for example, negotiating with your suppliers or thinking up a new promo. Find your business on the pricing journey to know what tools you can utilize to bring your pricing to a higher level.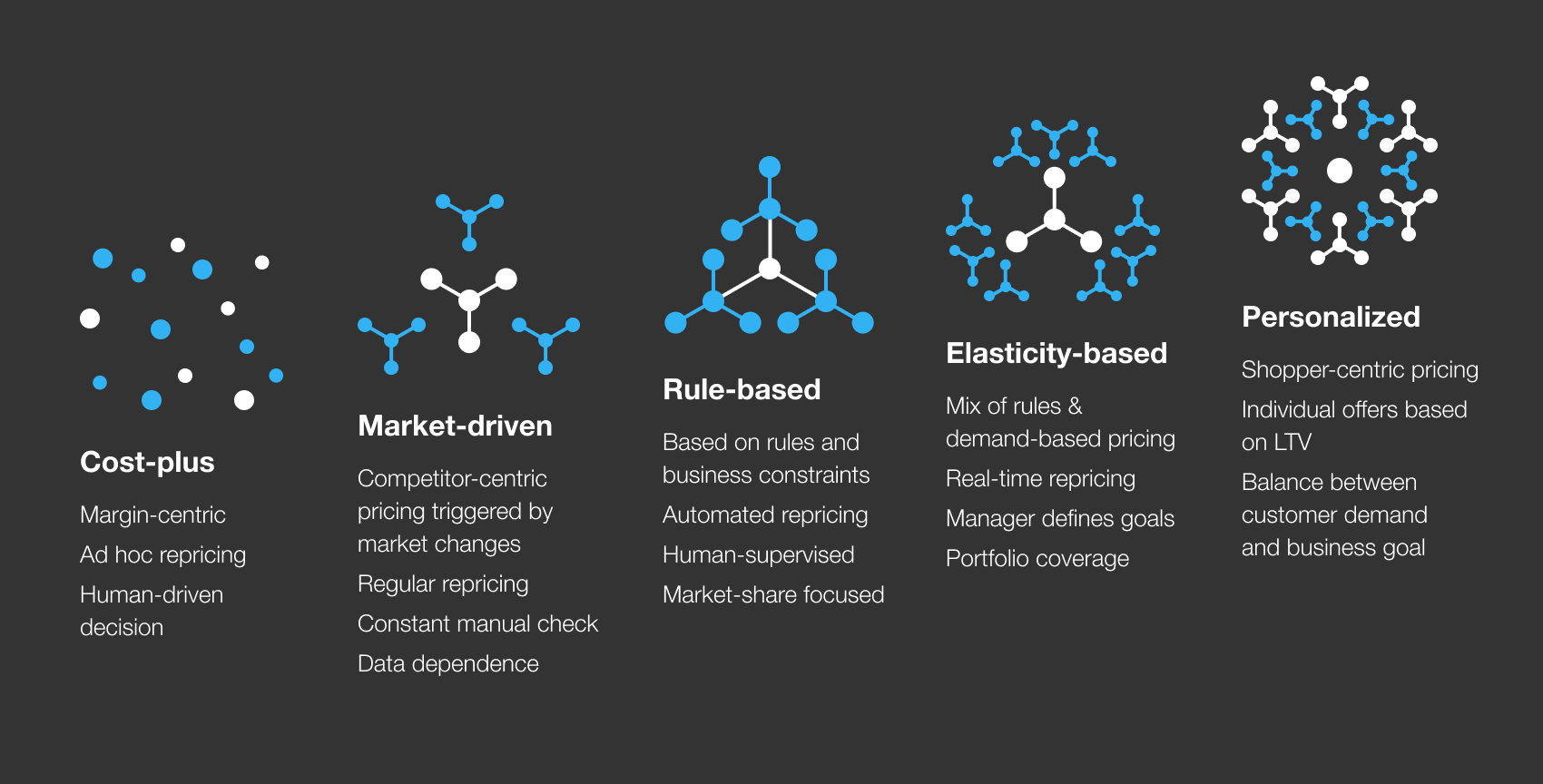 Wise repricing also can help you avoid having too much inventory sitting on shelves while still giving your brand its best chance to generate revenue and profit from its SKUs.
Review everything in your product catalog to see if anything is out of reach for your average customer or if you can create a deal to increase perceived value. Don't forget to test deals and discounts to see where your customers might be more receptive as their price sensitivity changes. A BOGO deal may net you more clicks than a 50% off sale, depending on who you target.
Consider looking into other repricing tools that can give you access to more advanced tech, like price optimization software that is based on calculating the elasticity of demand to make data-driven repricing decisions.
Simplify processes and policies
Beyond pricing, you'll want to review company policies that lead to grumpy customers. Identify areas of concern and see what you can do to streamline or clarify these elements. In some cases, policy changes not only make customers happier, but they can improve service workloads by making decisions on returns, refunds, and more, much more straightforward.
For eCommerce, two of the most prominent policies to simplify and share are shipping and returns/refunds policies. Clarity on shipping allows customers to quickly estimate when their product will arrive, which is one of the top eCommerce questions sent to customer service departments. Beyond that, you can also give cost estimates ahead of the checkout page to avoid sticker shock. If you use chatbots for sales or support, including those on Facebook Messenger, clear and straightforward shipping rules make it easier to teach the chatbot how to provide this information and further reduces the burden on customer service agents.
Returns and refunds can be a little more complicated. The best place to start is to decide when you'll offer a return, replacement, or refund. In most locations, you have some legal obligations to refund purchases when goods are lost or damaged. Going beyond that, however, can help you net additional customers and keep existing customers happier.
A 2019 UPS survey found that eCommerce shoppers gravitate toward shops with transparent returns and refund policies. On average, about one-third of eCommerce shoppers will return something in a three-month period, but nearly 75% of those shoppers say the returns process helps them decide to buy again from that eCommerce store.
Having a policy that customers can understand reduces friction and makes them more likely to return to your store as seen as a positive experience. So, this change might have as big an impact on your repeat business potential as the initial sales experience itself.
Some best practices for returns policies include:
Making it easy to print a return label

Offering free return labels/shipping

Make deadlines specific, such as saying, "15 business days" and noting that weekends and holidays don't count

Adding the policy to your FAQ and support pages, plus links on product and sales pages

Create a short email campaign for customers who return goods to provide automatic updates

Keep your tone light and positive so customers feel engaged
Create alternatives customers don't see
The final approach we'll mention prioritizes delivering the same service your customers know and love. You want to keep offering your products in a reliable, consistent manner without having prices jump up unexpectedly or hitting someone with a major increase in shipping or other policy pricing.
To do this, you're going to need to put your logistics hat on and see where you can create flexibility in the business itself. Trace products from manufacturing to getting delivered to you, then through every other process to get to your customer's doorstep. Map all of the processes, people, and partners involved.
What you're after here is identifying any area where only one partner is available. These are potential bottlenecks where disruption at that customer/partner location can impact your ability to fill orders or get things delivered on time. During the pandemic, small businesses faced many disruptions from their partners, even national carriers. While customers were forgiving at first, they may be less inclined now.
Here are a few questions to answer:
Does more than one manufacturer make your products, or does your dedicated manufacturer have more than one plant that could be used for your products?

Do you have an online and physical retail location to buy your packing materials, such as tape and bubble wrap?

Do you have access to more than one location to store products and pack them in boxes? If you outsource fulfillment, does your partner have multiple locations?

Does your eCommerce software integrate with more than one carrier?

Have you created relationships with multiple carriers in case one has reduced availability?
Just like you're reviewing your entire product catalog and data, think about the steps everything takes in your business. When you can find additional partners for these steps, you reduce the likelihood that a customer's order will be delayed or undeliverable. After a year of massive delays, one of the best things an eCommerce store can do is make your customers feel like you've solved their problems.
________________________
The article is co-authored with Jake Rheude, Director of Marketing at Red Stag Fulfillment, an eCommerce fulfillment warehouse that was born out of eCommerce. Jake has years of experience in eCommerce and business development. In his free time, Jake enjoys reading business literature and sharing his own thoughts and experience with the community.