Competera's Price Monitoring Tool for E-tailers:
Competera's automated price monitoring solution collects, structures, analyzes and delivers competitive data by store, category, and product on a schedule.
The solution visualizes the retailer's position in the market and provides pricing recommendations and actionable alerts about market opportunities.
Retailers benefit from a 24/7 technical and customer support.
With Competera, retail teams can switch from routine tasks to crafting a revenue-boosting strategy.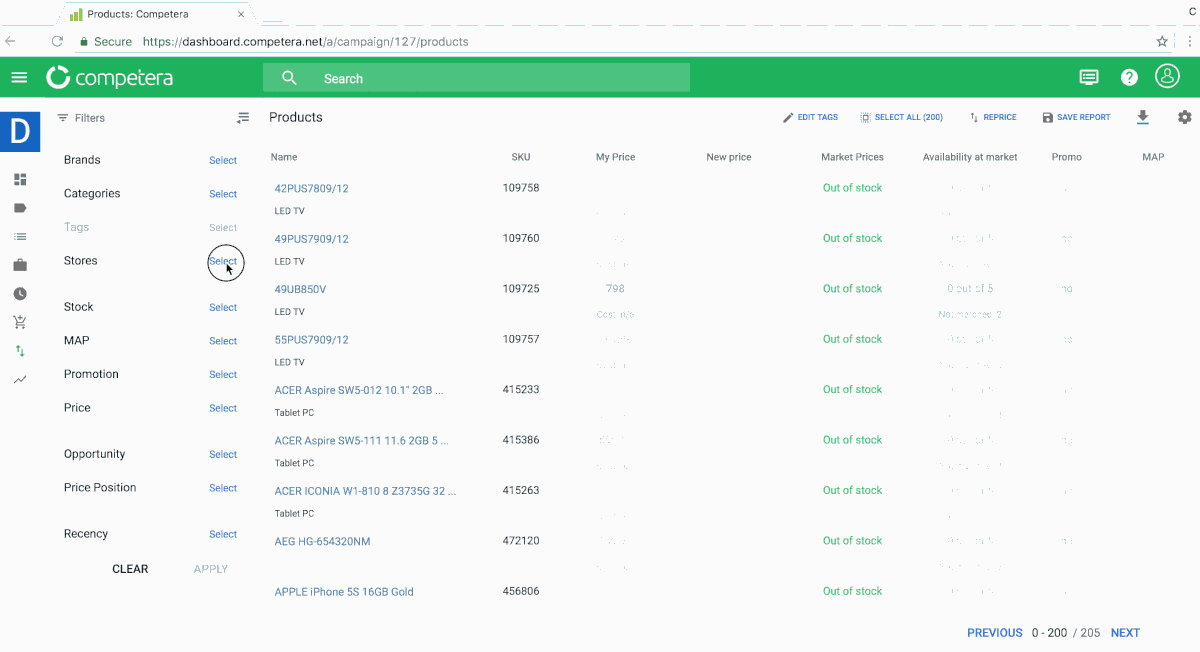 Craft an effective pricing strategy and increase revenue with Competera
REQUEST DEMO