Every week we add new functions to the Competera Dashboard. In this monthly digest, we've collect the most significant updates.
More User Control
New features in the Service Level Agreement (SLA) section
In the Service Level Agreement section on the Customer Support page, we added an opportunity for the user to change the SLA-agreement clauses.
Now it's much easier to increase the guaranteed percentage of data delivery or speed up the matching process for the new products by changing the appropriate options. The new values will be automatically sent to a Customer Success Manager.
Notifications for the product matches' changes
In the product report, the user can edit the product matches:
Open the product card and go to the Matchings tab (1)
Add the desired match (2)
The message that the matchings are sent for processing is displayed in the left corner (3)
It takes up to 30 minutes for the changes to take effect and appear in the Dashboard.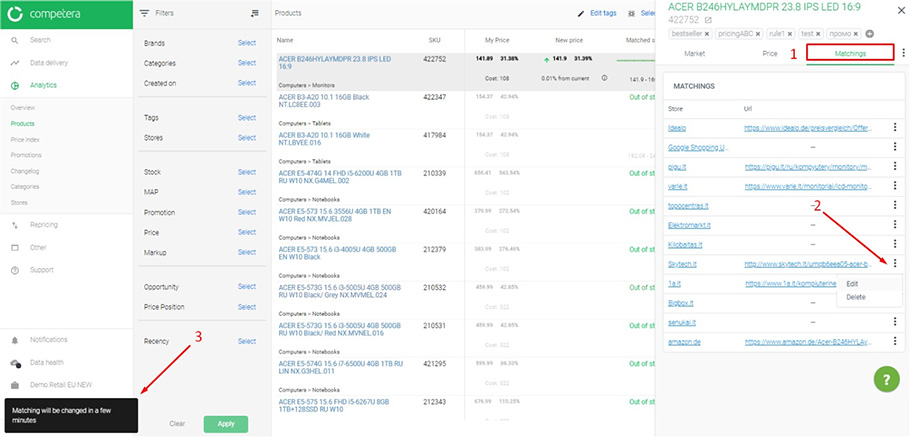 Saving the current page while switching between accounts
The new opportunity to stay within the current report while switching between different accounts is added. The user can switch between different accounts and continue to work with the chosen report. No need to re-enter the necessary section again.
If users switch to an account without a similar report, they will be redirected to the home screen.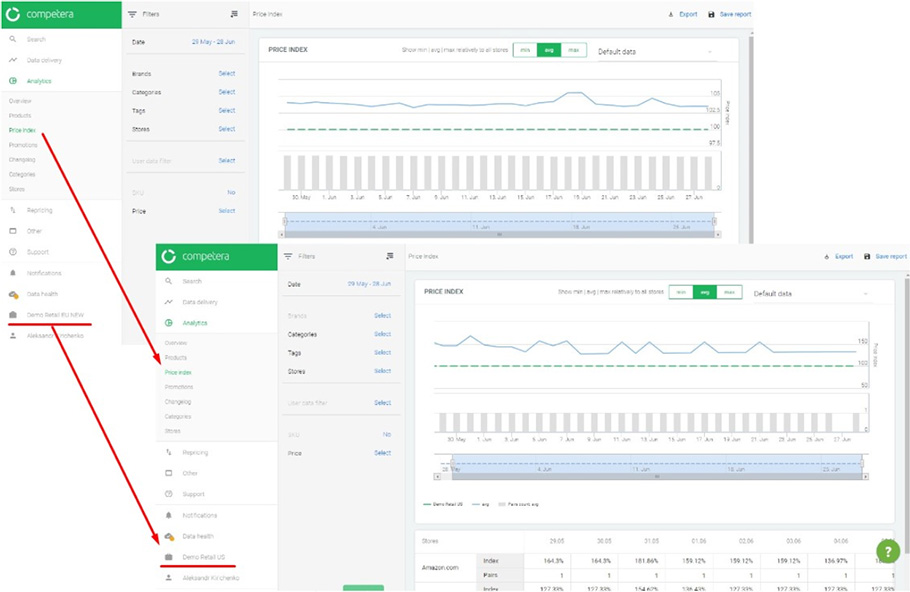 Updates for the Customer Support Section
Manager's role description in the Customer Support section
The brief information of a Customer Success manager's functions was added to the Customer Support section. A detailed description of the role can be found in Competera Knowledge Base.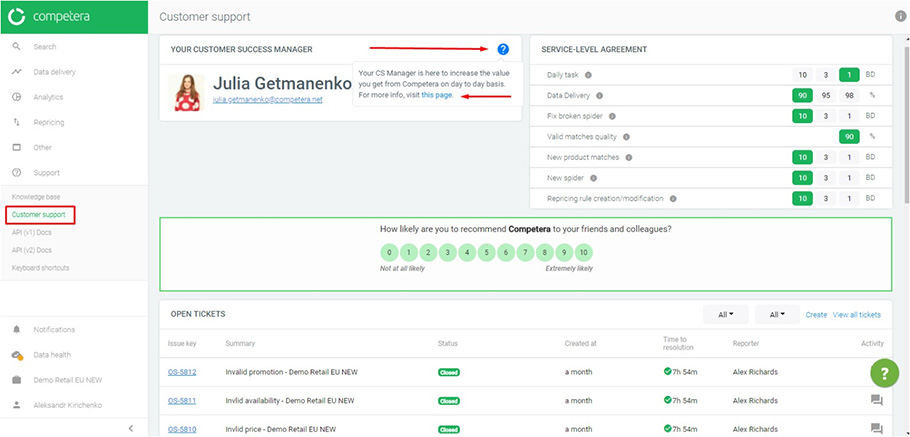 New options for displaying tickets in the "Customer Support" section
For the ease of ticket searching, we added fast filtering:
By ticket type: Manually created by the user or Support/Success manager through the Dashboard interface or generated automatically if Competera is fully integrated into the ERP system
By ticket status: Open or Resolved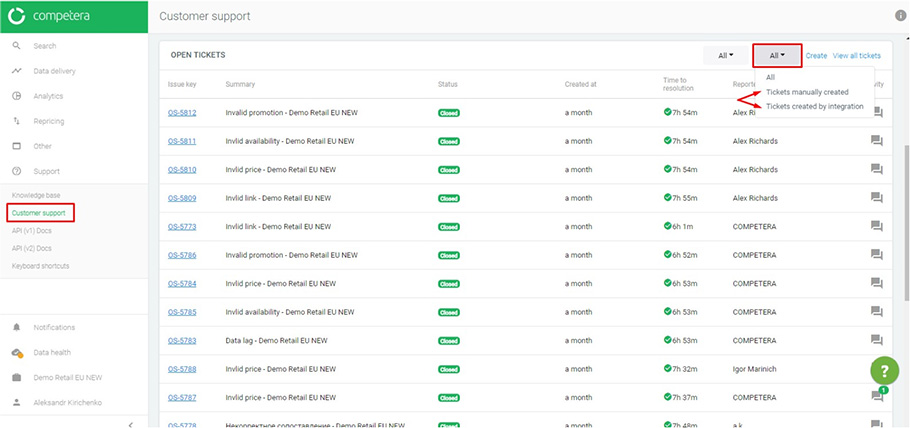 Resolved tickets require a user's confirmation. If the user takes no action within 72 hours, the ticket automatically gets a 'Closed' status. Such tickets are not available for filtering in the Customer Support section. Yet, the user still able to view them under the View all tickets link.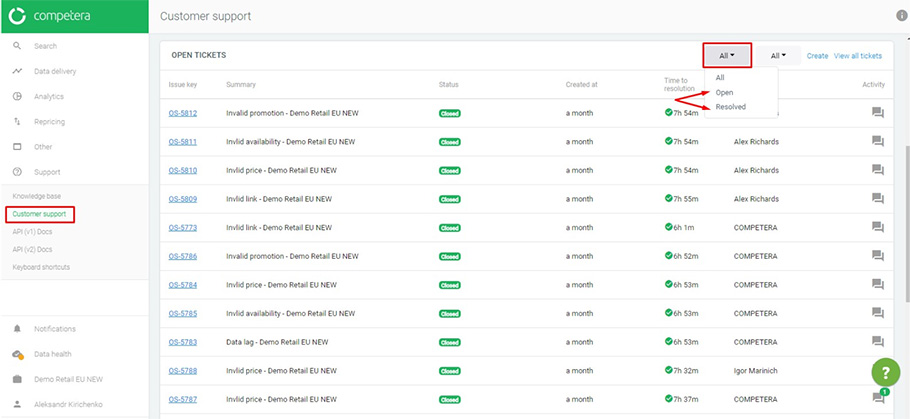 A link for the new ticket creation is added.