Price Intelligence
and Price Optimization for Retailers
with Competera Pricing Platform
From Data Analysis and Insights to Automation and Dynamic Pricing.
Competitive Price Intelligence is based on the sophisticated analytics of competitors to develop and improve the pricing strategies of the retailers.
Competera's Pricing Intelligence tool turns the daily pricing routine into an organized and manageable business process. It monitors competitors, then collects and organizes data for retailers.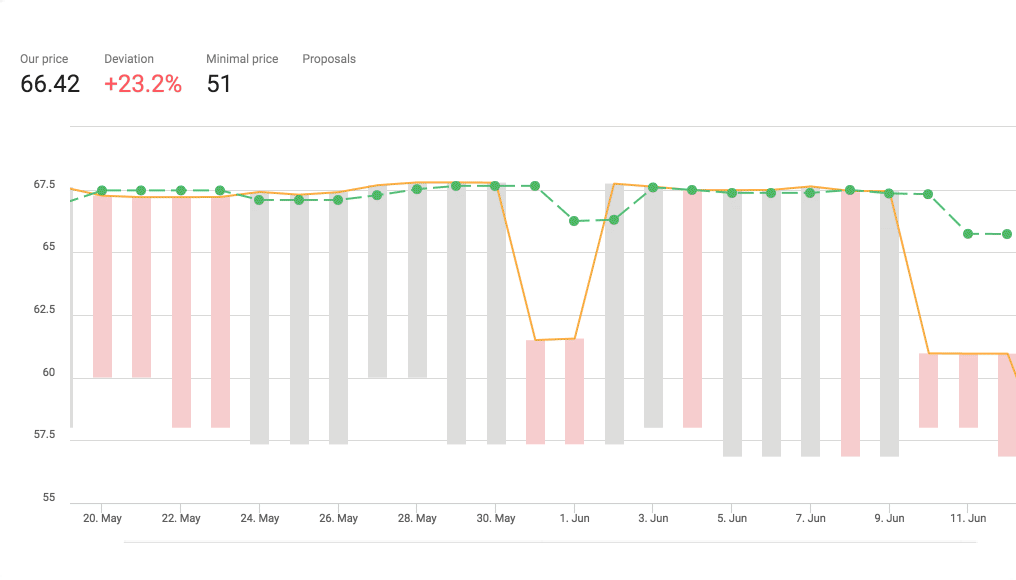 SKU: 1,349
Stores: 10
Product Matches updated: 0
Scan according
to schedule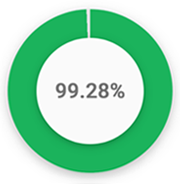 Competitive Pricing Intelligence
Don't waste your time on data collection, just strategize!
---
Focus on development. No more overwhelming spreadsheets. Competitive Pricing software aims to find the selling price on the e-shops of your competitors in order to set the most optimal price, which is not obviously the cheapest one.
Get Pilot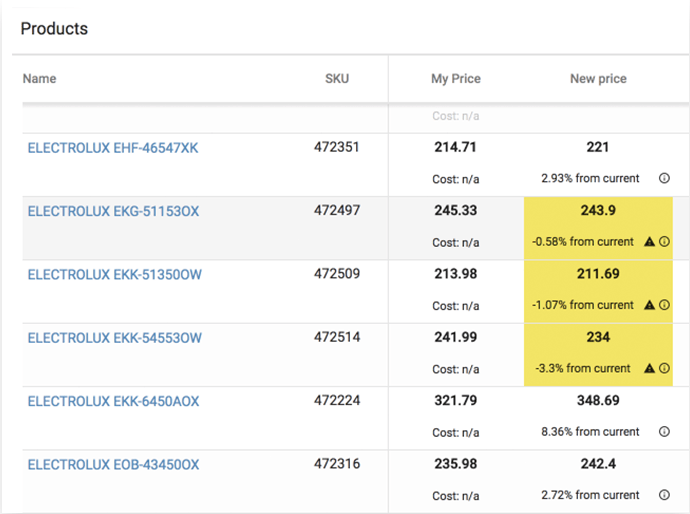 Competitive Data
Competera regularly scrapes key data of competitors assortment and presents it in a convenient interface for quick and effective pricing decisions.
Analyze markets with the help of historical data reports on your performance comparing to the competition within a category, specific rivals, each product level. Measure your category and repricing manager's performance with Competera's historical data.
Constant Price
Monitoring
Here is the screenshot of the Index for a particular product provided by Competera. You can see here how the costs were changing and whether your business was setting reasonable market prices. Use this visual analysis to know who influences your sales and how.
More information: competitive prices, promotions and stock availability are also on hand whenever you need it. Price intelligently!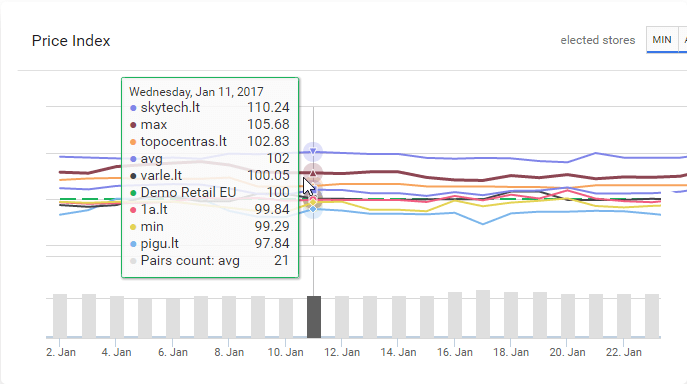 Pricing Insights
Pricing insights stand in between the real-time competitive data and the key decisions you make based on it. It's an understanding of consequences of every price change. For example, if the sales for some reason decreased, the recommendation would be to decrease the cost. The insight here is: if the price gets lower, the sales increase.
That's the core point of the retail pricing intelligence.
In-depth analysis
Competera provides retailers with pricing insights and recommendations for retail competitive intelligence, based on up-to-date data and sent directly to the dashboards or on email. It shows you the opportunities to maximize the margins those increasing your sales. This is the first step towards implementation of the pricing rules.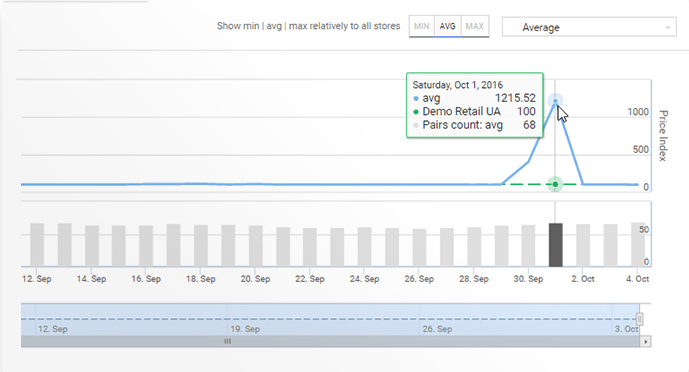 Agile pricing
Be agile: Create, apply and change your pricing approach on-the-fly with advanced pricing intelligence solution and framework provided by Competera.
Sign Up for Demo
Competitive pricing tools
Qualitative data makes Competera price intelligence an efficient business tool.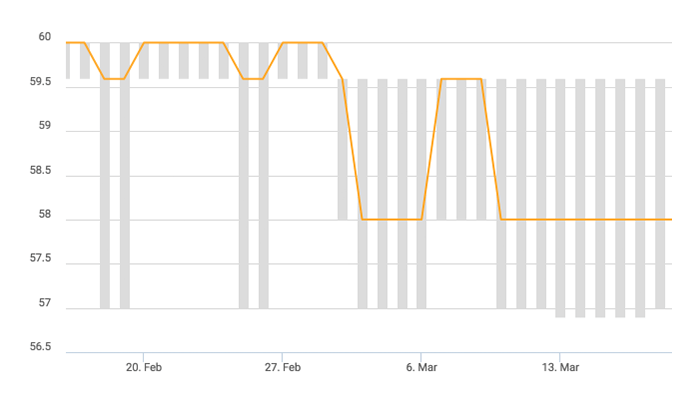 Pricing Rules and Scenarios
Pricing Rules are based on pricing recommendations and insights and are crucial for the repricing automation. The more data you upload to the repricing software, the more opportunities you will need to improve the repricing rules and as a consequence — achieve the business goals. One such pricing scenario example is setting the minimum prices for KVI-positions.
Data delivery
Instant API data availability allows for immediate price changes, promotions and assortments in ERP or Google BigQuery in accordance with the rules you set. Also, access user-friendly competitive data layouts in Competera UI with the possibility to export preconfigured data sets in .xls or .csv for any business purpose.
Improve your pricing
Fine-tune your pricing with Competera pricing rules that combine data about your costs, margins, stock merchandise, and MAP violations with competitive information.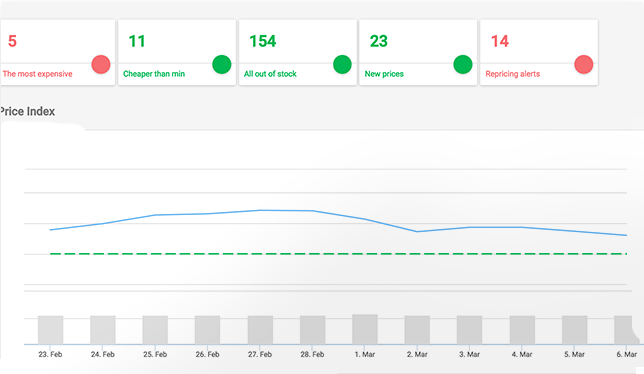 Competera intelligent pricing reports and tools make your pricing agile.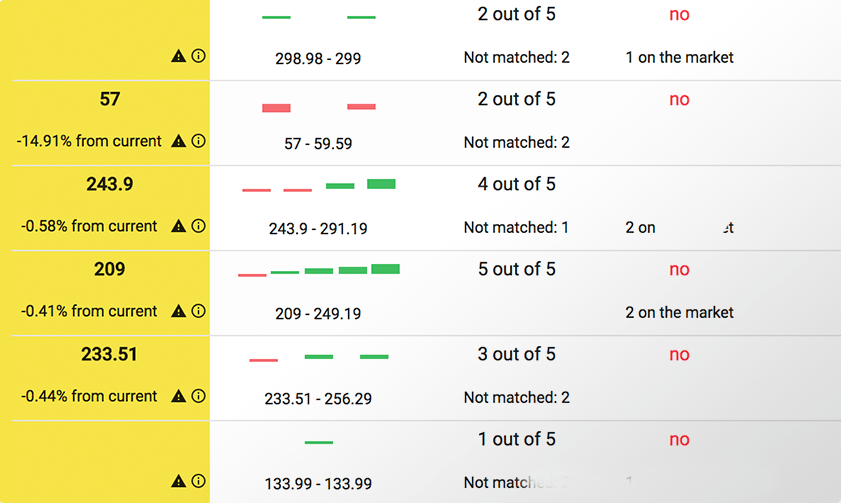 Pricing Automation
The repricing rules are at the core of pricing automation, which helps a retailer keep up with the dynamic eCommerce world. The key is timing of the response to the cost changes of your competitors. To become and over performer, it's worth automating the processes by using high quality data and implementing dynamic pricing.
Dynamic Pricing
The automation is your instrument to optimize prices by continuously enacting the dynamic pricing. It's a strategy which implies not only the preinstalled rules but also the critical market trends.
Adjust prices smartly
Adjusting pricing depending upon the demand, competition, time of day and other factors is crucial. As for the competitors, pay attention to their costs, promotions and stock availability, as well as their general pricing strategies.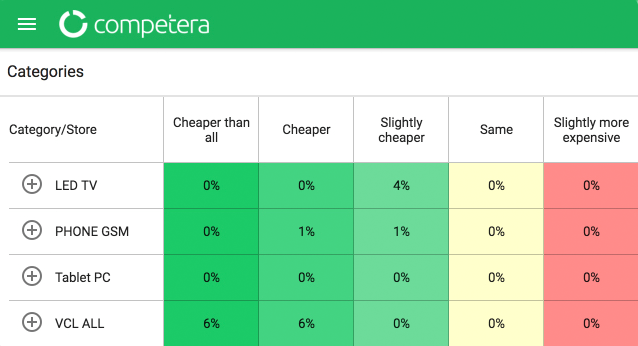 Try out Competera today
to optimize your pricing and make it agile.
Schedule a demo