This time we have not only enhanced the functionality and stability of the platform, but introduced Search Matches, which is a new service of automated product matches search, as well as automated rematches and Google Chrome extension for the convenient analysis of competitive prices.
Automated Product Search Service
Competera's new search matches service uses unique product identifiers (UPC, EAN, MPN, ASIN, ISBN, among others) to search for products.
All the product matches are verified. Based on the results of the verification, we render a match/mismatch decision. Only exact matches are included in the final list delivered to the user
Automated Rematches
Competera's new service uses automatic algorithms for rematches, which significantly accelerates product matching.
Also, Competera's clients can fine-tune the frequency of rematches: once per 21 days (free of charge), daily or weekly (paid, but are cheaper than manual matches).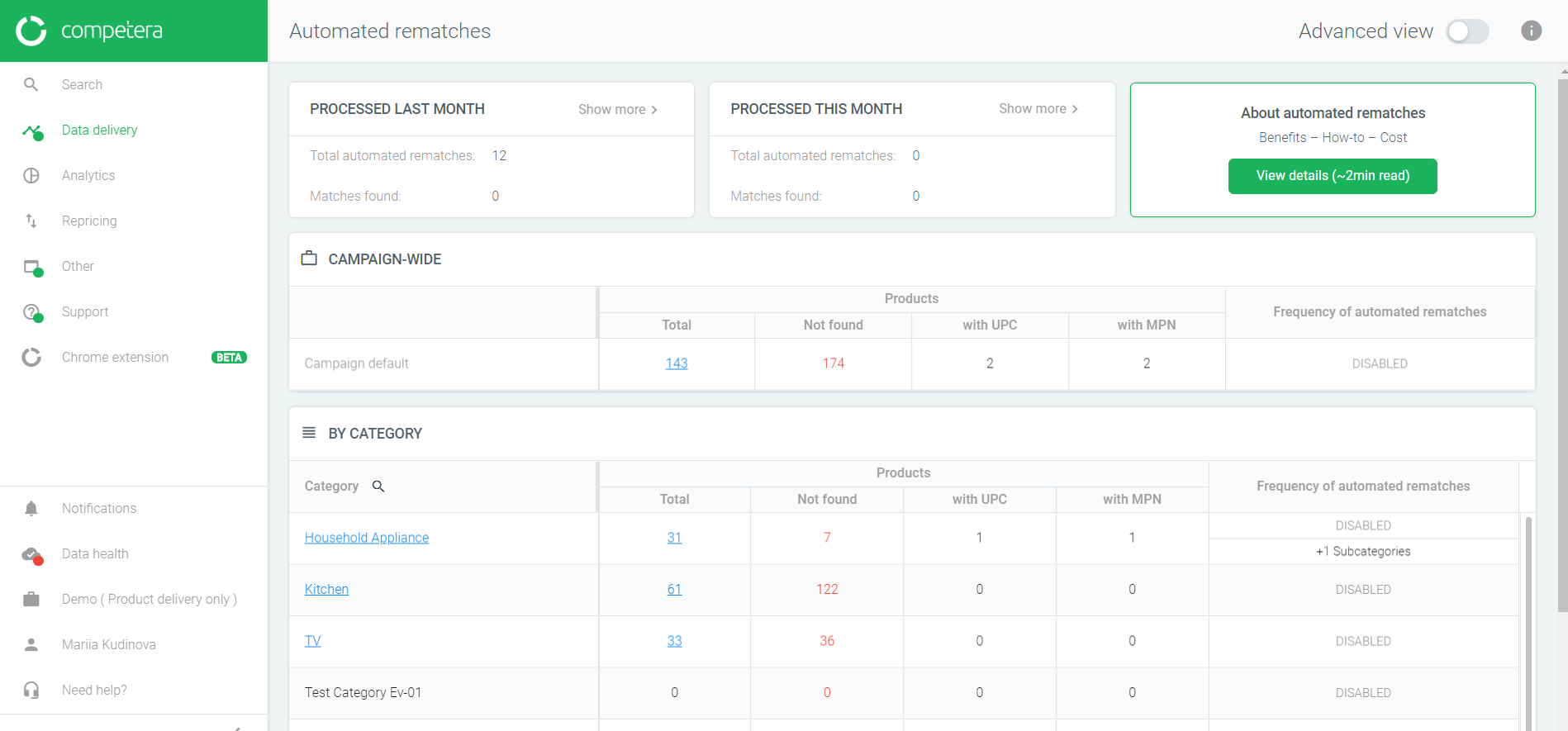 Competera's guide contains additional information about automated rematches.
A New Tool for Retailers - Google Chrome Extension
Retailers do not need to juggle several browser tabs: Competera Price Intelligence extension allows analyzing data outside Competera's dashboard.
A Manager analyzes prices, product matches and the freshness of collected data while combing through product pages on the websites of the retailer or competitors.
Competera PI extension shows product data in a single click:
Current price at your own and your competitors' store;
Price percentage ratio;
Time of data updates;
Price dynamics for the past month.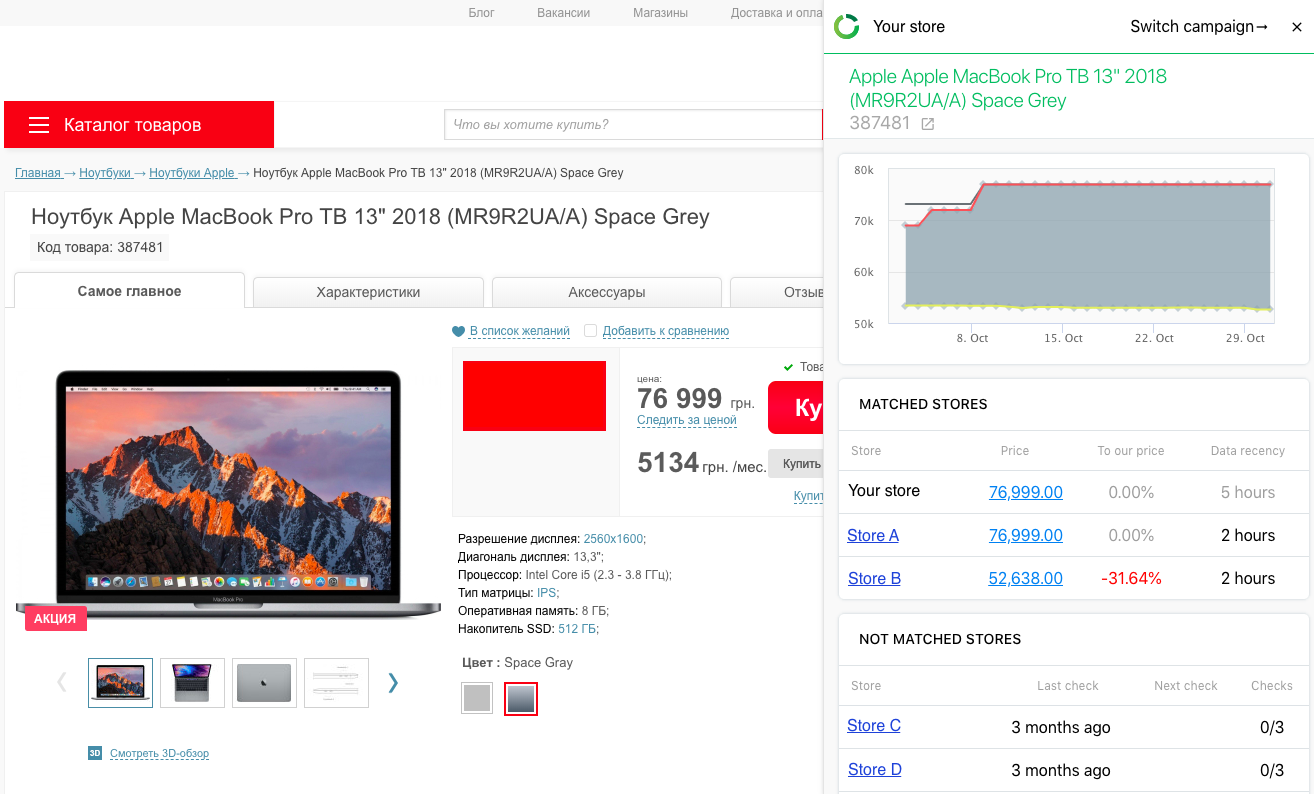 To benefit from Competera Price Intelligence extension, install it from the official Google Chrome webstore and authorize in Competera account.
Competera's guide has additional information about PI Chrome extension.