[Case study] F.ua B.C.&A.C.: Before And After Competera
2017-01-30
F.ua, a Ukrainian online retailer with an annual turnover of $50 Million, and sitting in third place among the most visited online stores in Ukraine, has optimized their category manager workflow through Competera Price Intelligence Suite.

The duration of the test was one month. Test subject — Kettles group from Small Domestic Appliances (SDA) category.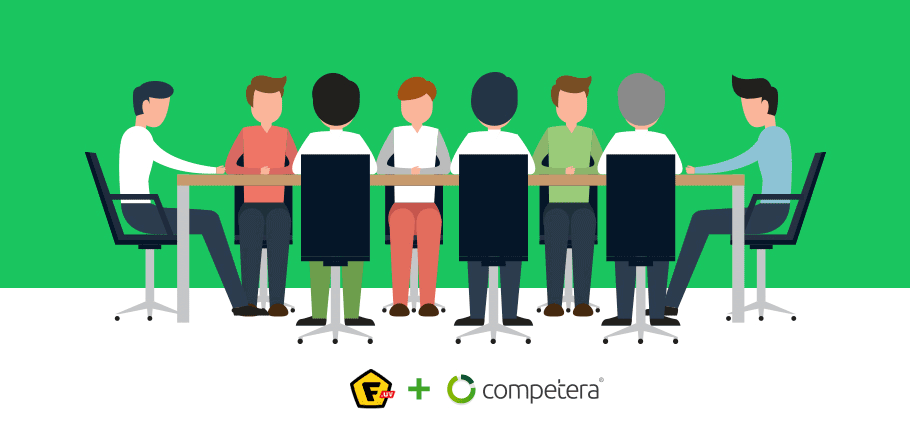 The need to monitor competitors' prices and immediately reprice online store items when necessary is one of the main product manager's functions, which affects their and other departments' efficiency. It is hard to overprice the value of this process. The correctness of the repricing and timeliness of the items on the store's virtual shelves affects customer loyalty, and repetitive purchases (aka, lifetime value). Therefore, the price of the goods F.ua is receiving a great deal of managers' attention.
The Problem
Before testing out Competera PI Solution, F.ua had been using its own internal competitor monitoring system. This system met with some common disadvantages self-made systems typically have: algorithms' and robots'-collectors imperfection, and as a consequence, abnormalities in monitoring result. That is why internal systems' data is far from sufficient, and may lead to inaccurate pricing.
The Task
The main task of the following experiment is to calculate the impact Competera Suite gives a retailer in the context of a single product group under established KPI. An optional task was to explore the Category Managers' time efficiency with Competera in comparison to traditional methods.
Therefore, the following indicators (KPIs) were selected:
The share of electric kettles in the turnover (money indicator);
The share of electric kettles in the turnover (quantity indicator);
Marginal revenue category share;
Time for repricing.
The Results
The experiment, which started at the beginning of December 2016, complemented F.ua' objectives to optimize pricing and increase the store' KPIs during the peak holiday sales season.
The Numbers
Indicators from December 2016 were compared with the corresponding period in 2015. This measurement method was chosen because it gives clearer results, than the comparison between Nov and Dec of the same year: holiday sales spikes of leading technology segments do not distort the real statistics.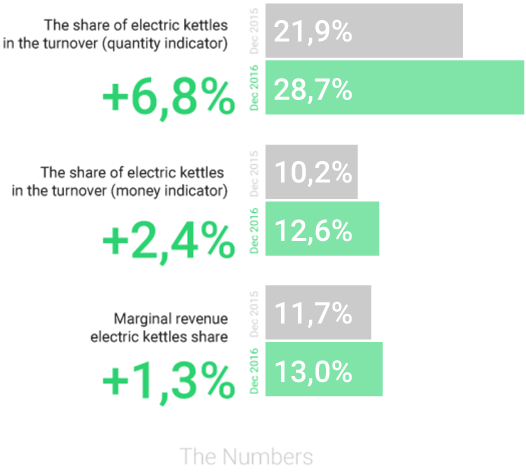 The assessment criteria also considered any additional factors which could affect the sales. To get the most pure data out of the experiment, during the test period there was no additional marketing activities running, or marketing channels added as compared to the corresponding period of 2015.
As a result of the experiment, in total sales, the electric kettles' group quantity share increased by 6.8%, financial share by 2.4%. The share of electric kettles in marginal revenue of online store increased by 1.3%.
To get the full text of this case study, please, provide
your business email.
No spam, we promise :-)