Content navigation:
Mara Devitt is a Senior Partner at McMillanDoolittle, one of the world's leading retail consulting firms, specializing in the customer-facing aspects of operations, marketing, and merchandising as well as human resources and talent development, finance and IT. Mara has worked with over 100 retail, consumer products and technology clients such as Samsung, Nike, Intel, Asics, Publix, Casey's General Store, Curves, 3DSystems, Cisco, Gap, Ben & Jerry's/Unilever, GNC and P&G.
Leveraging her unique background in technology and retail, Mara helps retailers identify opportunities, innovate and execute profitable growth. We've asked Mara to share her expertise and help our readers identify specific trends that will stay with us post-pandemic, factors that retailers must consider in order to be competitive in the new normal, and what's special about the role of technology in post-pandemic retail. Let's get down to business.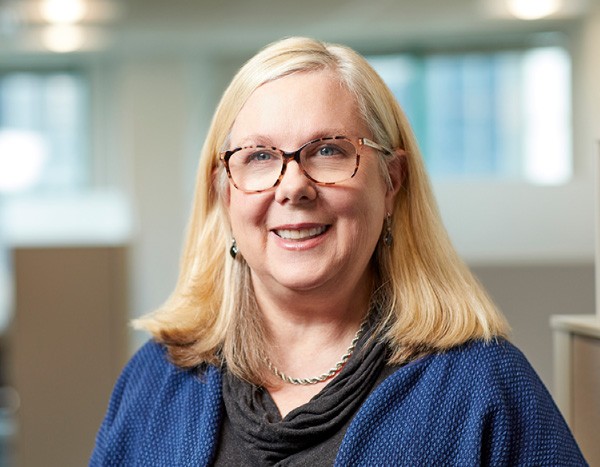 Mara Devitt, Senior Partner at McMillanDoolittle
What's special about retail's new normal?
The CV19 outbreak accelerated many trends, including some that were already making an impact before the pandemic, and introduced new ones. Some of these trends were short-lived due to economic and social restrictions imposed by authorities, while others are still with us. The latter are the trends defining the post-CV19 new normal. The new normal requires retailers of all types to provide a differentiated source of value to consumers in three key areas:
extreme value

extreme convenience

extreme experience

Both during and after the pandemic, those brick and mortar retailers that continued to open new stores were predominantly those that offer a proposition of extreme value to consumers. These are Dollar Stores or deep discount grocers and other retailers. The lowest prices, along with a treasure hunt experience, are at the core of retail's extreme value trend.
The second component contributing to a retailer's success in the new normal is extreme convenience. To put it simply, extreme convenience removes all friction from a shopping experience. Amazon Go and Walmart's Sam's Club are perfect examples of extreme convenience. Contactless payments, scan and go technology, QR codes and curbside pickup are all examples that represent how retailers are focusing on the complete shopping journey to deliver extreme convenience.

The final point of differentiation is an extreme experience. Many retailers invested in this space before the pandemic (for example, Nike's flagship store in NYC) and as lockdowns are lifted and the economy strengthens, those investments are paying off. In particular, the initial weeks post-lockdown have shown that consumers are eager to return to brick and mortar stores. In other words, extreme experiences are once again in demand.
Although consumers want to interact and participate in unique experiences in stores, it appears that the post-CV19 components of the in-demand offline shopping experience are different compared to pre-pandemic times. In this way, extreme experience is not yet clearly defined, remaining rather ambiguous compared to the other key areas outlined above.
Which factors are at the core of retailers' competitiveness now?
One of the most beautiful things about retail is that retailers can each choose how they want to compete. To win in retail, you have to be the best at something meaningful to your target customer, which means it is imperative to clearly define your audience. This will help you to differentiate yourself from your competitors by offering the best price, unique products, the largest assortment, a frictionless shopping experience, or unique customer engagement capabilities, and so on.
Knowing your target customer, anticipating what they want, and providing solutions to meet expectations are keys to sustaining competitiveness in the new normal. Once a point of differentiation has been defined, a retailer has to redesign every aspect of the business model to make sure the best offering is provided. Eventually, the organizational structure and culture should align with the strategic model. Technology is undoubtedly the key component that brings the model to life.
How did the role of technology change with the CV19 outbreak?
Digitalization and the adoption of technology were already making an impact before the pandemic began. But the outbreak accelerated the process considerably. Graphs showing the increase in e-commerce in the first weeks following the CV-19 outbreak are probably the best illustration of this.
Retailer's technology roadmaps in place at the beginning of 2020 turned out to be irrelevant to the challenges presented by the rapidly changing economic and social conditions associated with the pandemic. Mature companies with a solid technological foundation were able to pivot and deliver the new solutions needed to provide an effective customer experience in the new reality. This group includes retailers that were the first to provide consumers with advanced delivery options and keep their supply chains running smoothly. Not only were these companies well-positioned to respond to the crisis, but they have also come out of the pandemic in a much better position compared to the other players.
The other group of retailers includes those that were forced to react to the crisis rather than proactively manage the business. Some retailers did not even have a functional website before the pandemic and were forced to make a technological shift that would normally have taken months in just a few weeks. Retailers who were agile and able to act quickly in implementing technology and changes to their organizational structures were able to keep customers and minimize lost profits. The others have lost their market share.
While the market transitions to the post-pandemic new normal, it is a good time for all retailers to pause and critically analyze their business model to identify areas where advanced and scalable technology can create value. And many players are revisiting their pre-pandemic technology implementation roadmaps.
What are the top areas retailers should improve with technologies in the face of new normal?
Retailers are trying to create additional value in other areas using technology where new solutions can be implemented quickly and effectively. In many cases, these are marketing technologies aimed at improving customer engagement and retention. These solutions help businesses retain shoppers that were gained during the pandemic and reclaim those that were lost during the outbreak.
Retailers are also willing to invest in anything that will improve their operational efficiency as these technologies help with labor challenges. One of the biggest challenges in the US is a labor shortage, which means that there are not enough people with the relevant skills in the market, resulting in an increase in labor costs. And that's why retailers are looking for solutions that can help to run businesses effectively despite the poor labor market conditions.
Technology that helps manage the supply chain more effectively is another area that retailers should look to improve. As retailers face issues with the reliability of product supplies, many businesses are eager to find solutions that can help predict changes in demand. Retailers are eager to implement technology that can help integrate the diversified supply chain to make sure the right product will be at the right place at the right time, and of course, at the best price for the consumer.
This is why advanced pricing technology is in great demand. According to Gartner, 48% of retailers in America and EMEA plan to use AI for pricing by 2023. Pricing solutions represent one of the most attractive investment options for retailers in terms of ROI and the value it can generate for a business.