Review data in a flexible and user-friendly manner
Compare category performance
Know how your decisions impact your revenue
Choose the right action for each insight
Set and track your business goals
How it Works
Step 1: Set and track goals
Set goals for your team and categories and track the progress.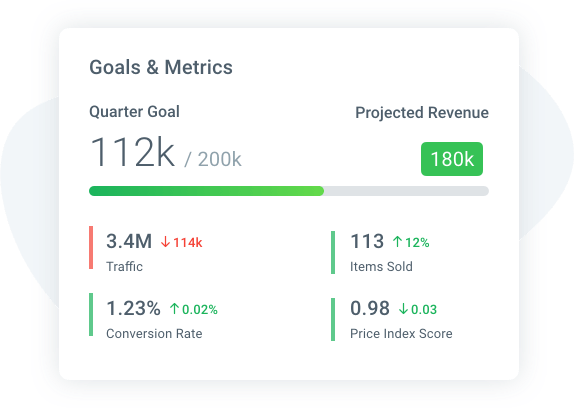 Step 2: Combine data
We combine data from different data sources: Google Analytics, your own sales and stock data, competitive prices, stocks, promos and more.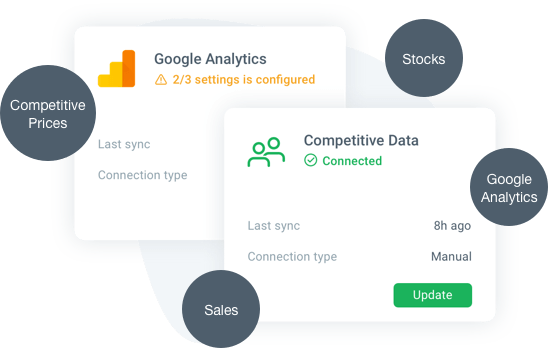 Step 3: Get insights
Competera analyzes the data and crafts various insights according to the best retail practices, and displays them in an easy to digest format. You can also receive these insights via email.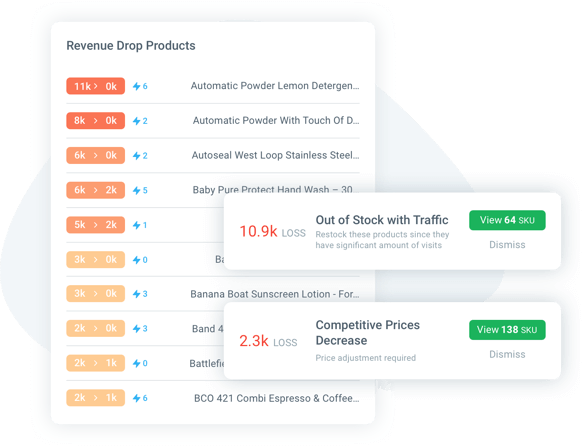 Step 4: Take actions
For each Insight we suggest actions, giving you fresh ideas of what can be done. Use them to boost your revenue and hit your sales goals.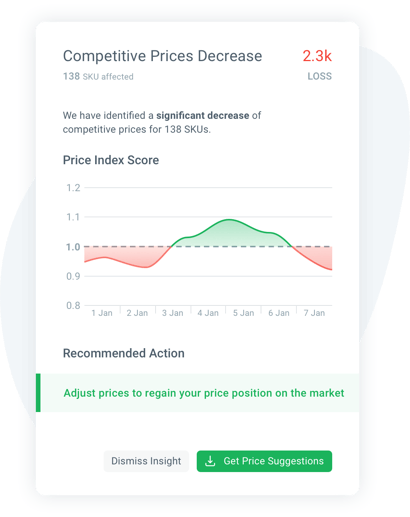 Step 5: Review results
Monitor the impact of your decisions on sales and revenue.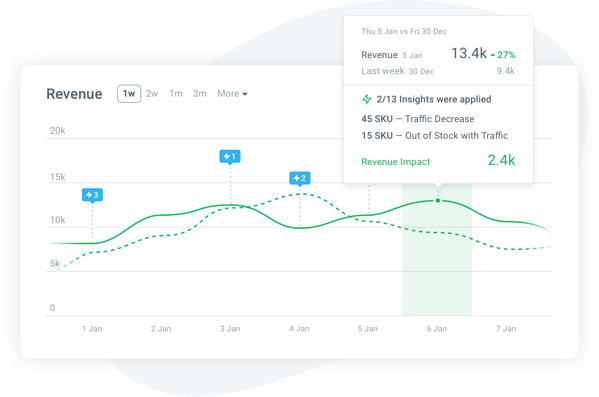 «Finding the root cause of sales drops in scattered data sources is a difficult and time-consuming task. We take this burden off of product category managers freeing up time for more important things, such as negotiating with suppliers or considering tactical and strategic moves.
With our product, your decisions will be data-driven, timely, and accurate, empowering your team and making it more productive.»
Who benefits from Competera Insights?
Head of Category Management
Category Manager
We're helping retailers all over the world
Get your free year of Competera Insights
Fill the form and join our Early Adopters Club. From time to time, we might ask you for some suggestions on how to improve our product.