Marketing opportunities for business
Ever-growing competition in ecommerce suggests challenges and opportunities in marketing for retail.
Marketing opportunities definitions are variable, but all of them place focus on searching in their own market section in pursuit of finding the place to attract more customers, introduce new products, and increase business growth.
Leaders of the market like bestsellers on Amazon are different from other retailers because they were more effective in the estimation of their market opportunities and also truly recognize their business potential for growth.
The reason they succeed is the implementation of competitive intelligence as a part of building their business strategies.
Where does competitor analysis concern marketing business opportunities?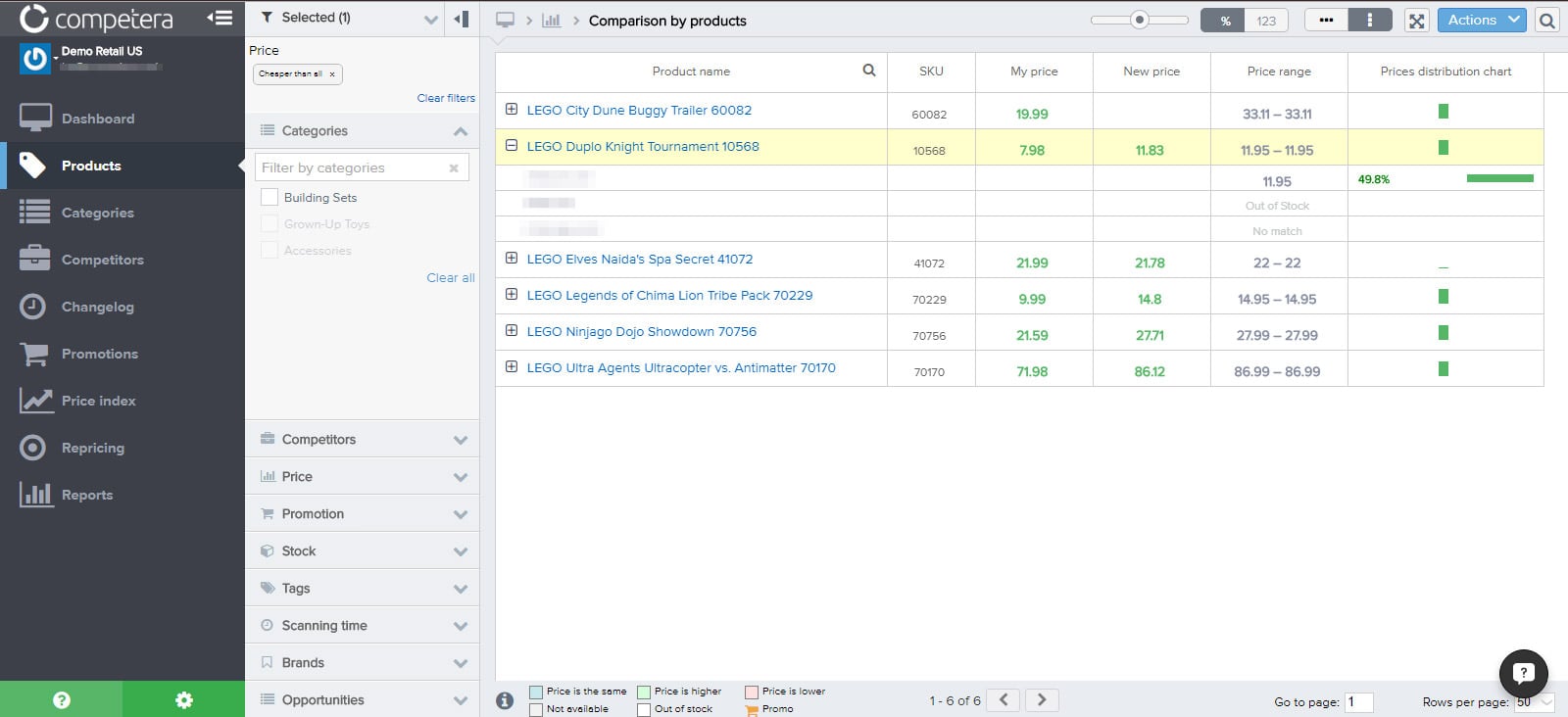 Knowledge on current competitor insights allows for the building of an effective marketing strategy, which will be able to produce competitive advertising in order to land long-term customers, and consequently, increase the revenue and gross margin.
Advertising strategies usually are designed to support a marketing plan, which upholds the business strategy of the whole company.
In the issue you can now indicate the quite clear system of interactive effects and support:
competitive pricing analysis gives reliable data for profitable pricing;
competitive intelligence results allow using the information for marketing activity and online advertising in particular;
online advertising effectiveness sustains digital marketing opportunities, which stimulate business strategy realization.
For more about advertising you can read here.
Pricing strategies in marketing
Those who are trying to find direct marketing opportunities constantly have a chance to gain the outcome, but the question is how long such an approach will bring profitable decisions and will they have a long-term effect?
PwC market research has demonstrated the gradation of customers preferences in the process of selecting an online store for shopping.