Thanks for quickly and efficiently submitted data in customized reports of Brand Intelligence, as we were empowered to control the situation on the market with the price perception of our brand.

Competera is our reliable partner, providing us with a MAP monitoring tool. Our Brand Intelligence campaign enables us to monitor the minimum advertised price of over fifty North American e-tailers.

With Competera we're able to monitor our prices in the marketplace, and improve the profit per product thanks to the up-to-date information from Competera.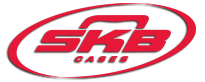 Price Management helps us being aware of our price positioning. Competera became our good assistant in the profitable cooperation with major European and Amazon resellers.

Competera makes pricing recommendations based on accurate data analysis of our main competitors' prices, promotion, and stock availability.



We achieved our business goals - the customers' perception of our price positioning was changed as we wanted thanks to Competera.