Dashboard Updates, September 2018
With the current updates, Competera's dashboard has become more convenient, data freshness maintenance — easier, and settings — more representative and accessible. Also, we have fixed bugs and improved the platform in a hundred different ways, which are not visible to the user but ensure flawless operations of the dashboard.
More Flexible Settings
Basic campaign settings
Basic campaign settings look the same as the other elements of the dashboard. They have become simpler and more representative. Also, we have added a detailed description of the functions to every settings point.
Old campaign settings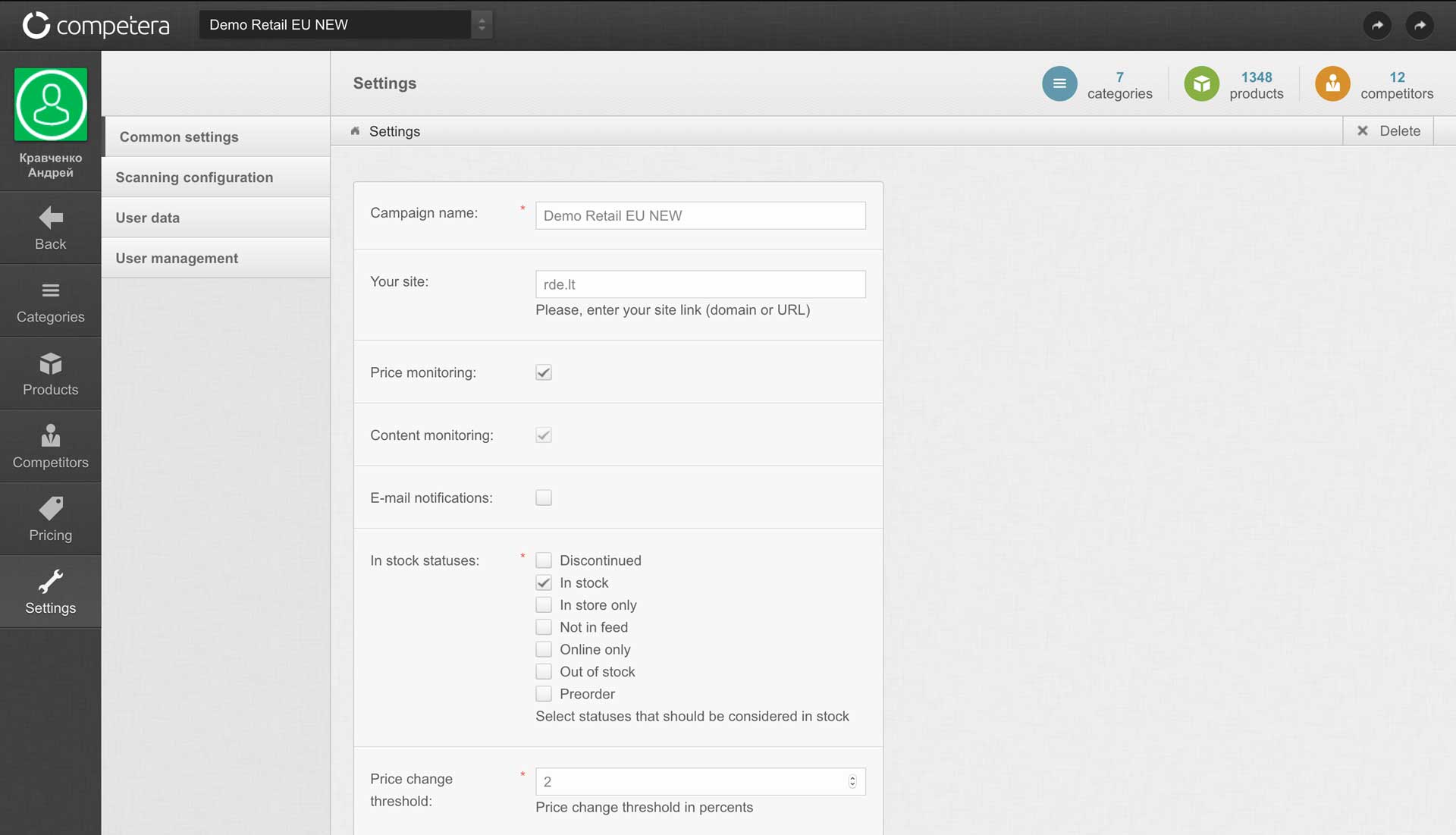 New campaign settings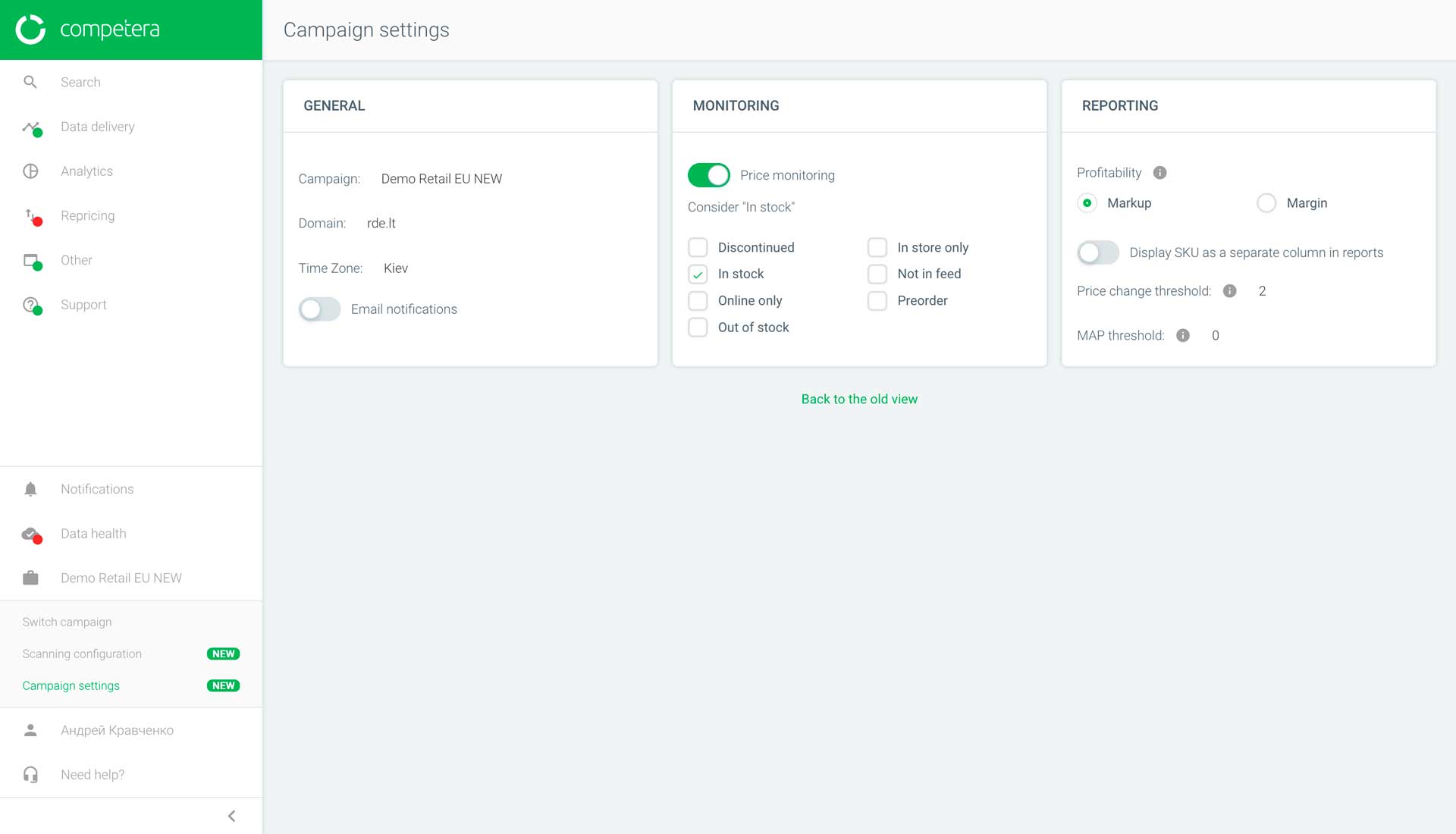 The list and scanning status of the competitors
We have changed the settings of the list of the scanned competitors:
instant search across the list of the competitors' domains;
matches status (found, not found and new);
visualized scanning status;
statuses of the competitors' domains have been added to show if there are issues with data collection from the domain.
Old list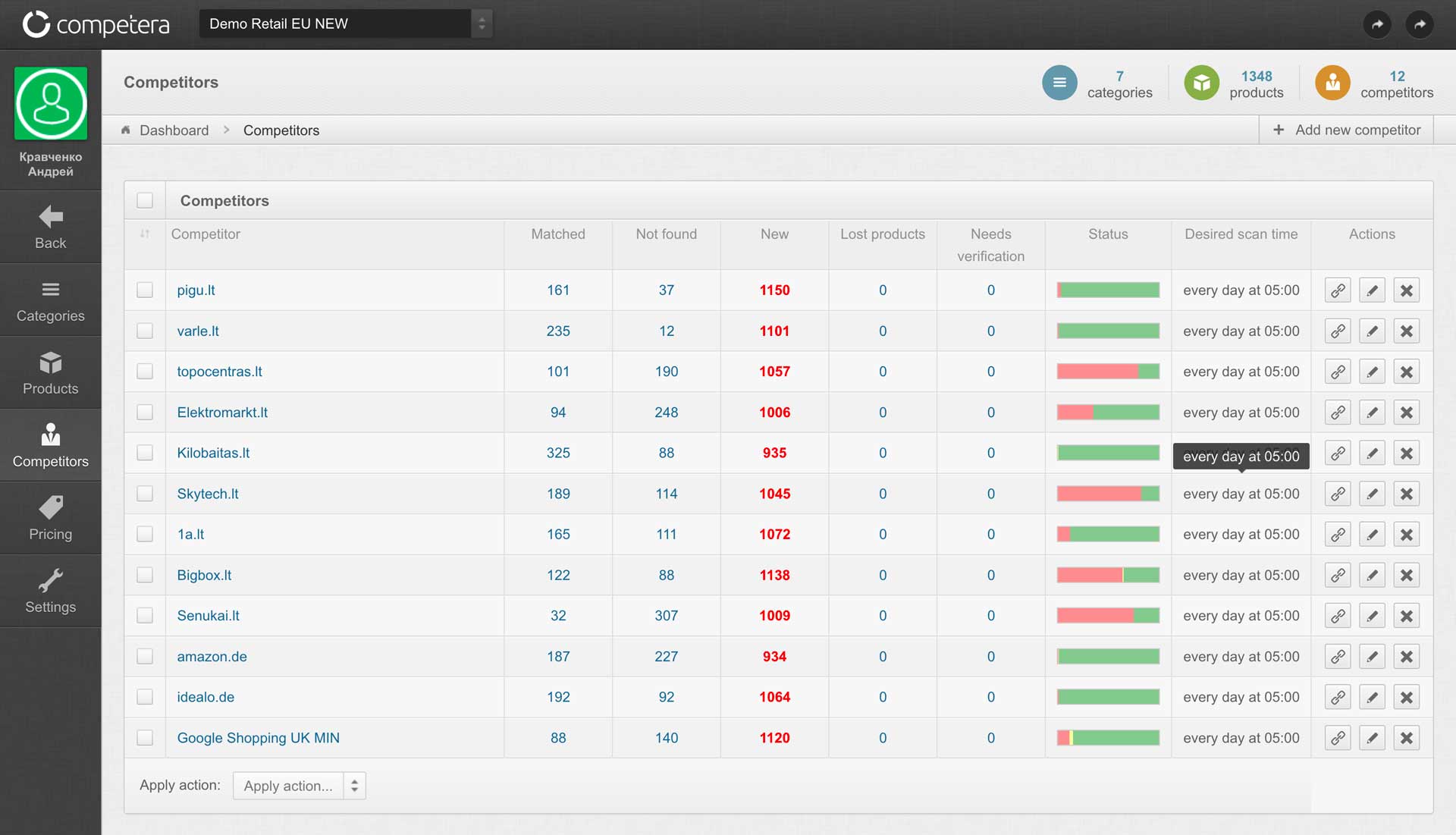 New list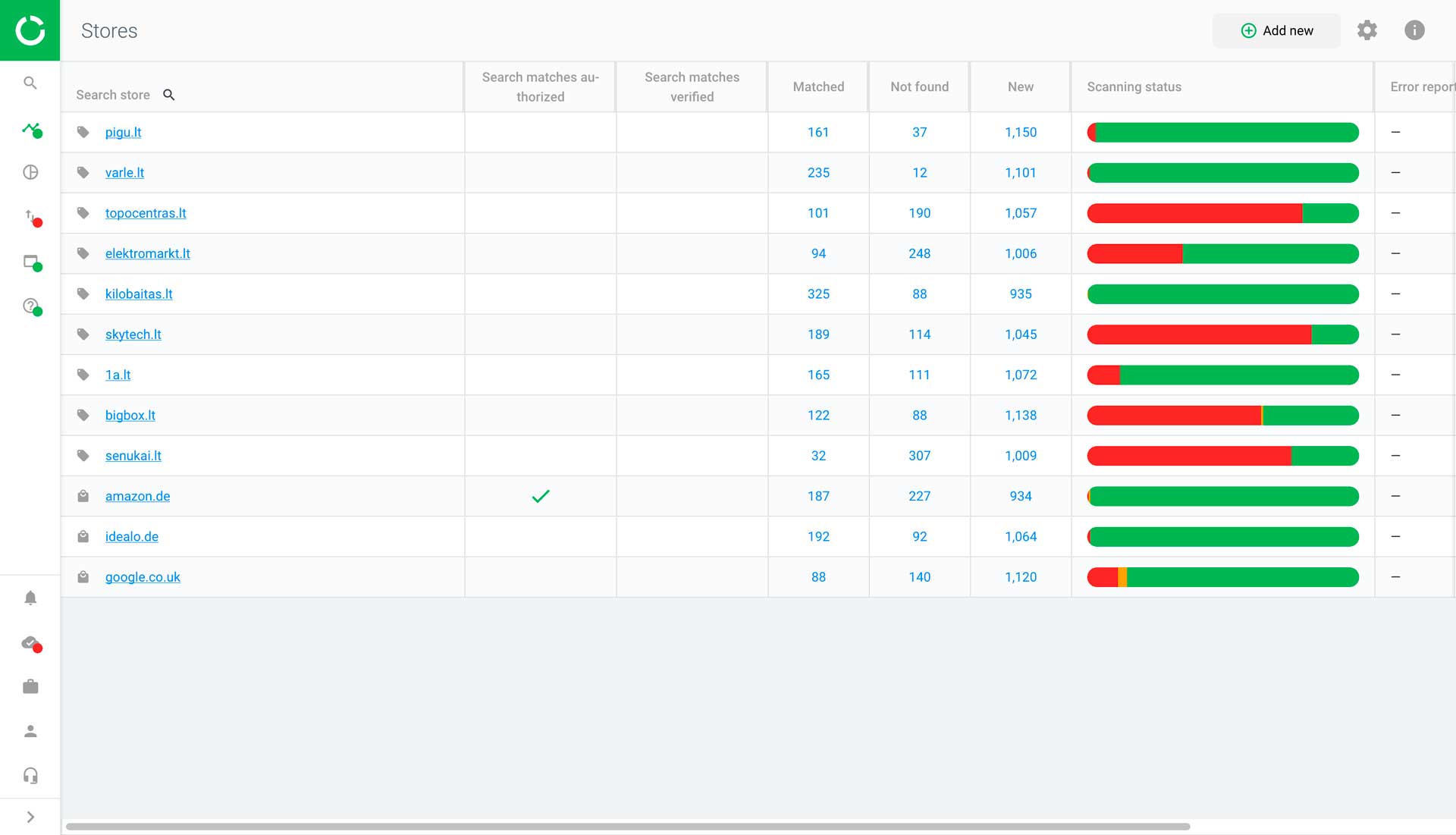 Retail teams can edit every domain of the competitor here: whether change the domain itself or fine-tune the statuses of the products.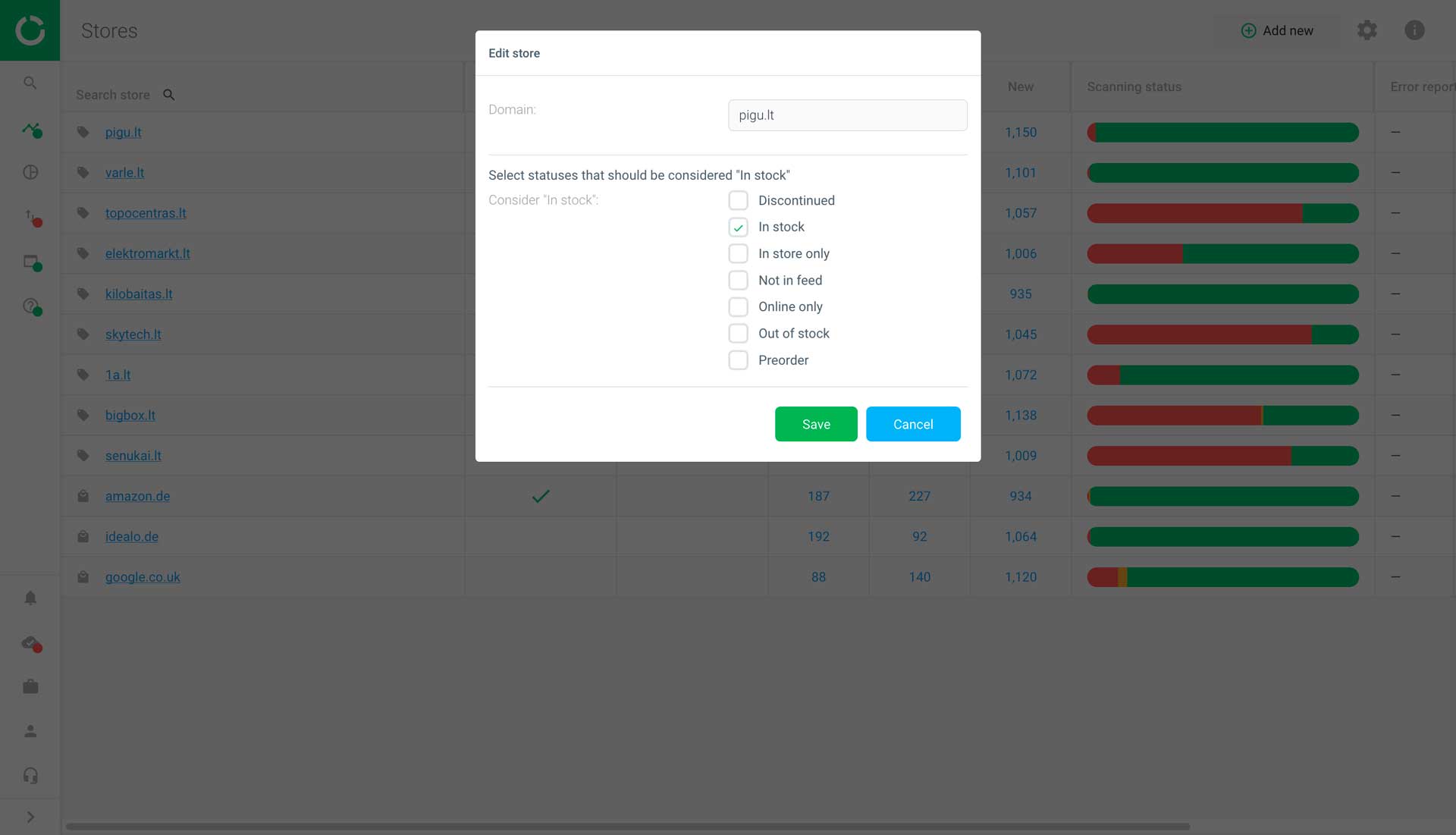 Users can tailor the "Stores" section to their needs — similarly to the other Competera's sections.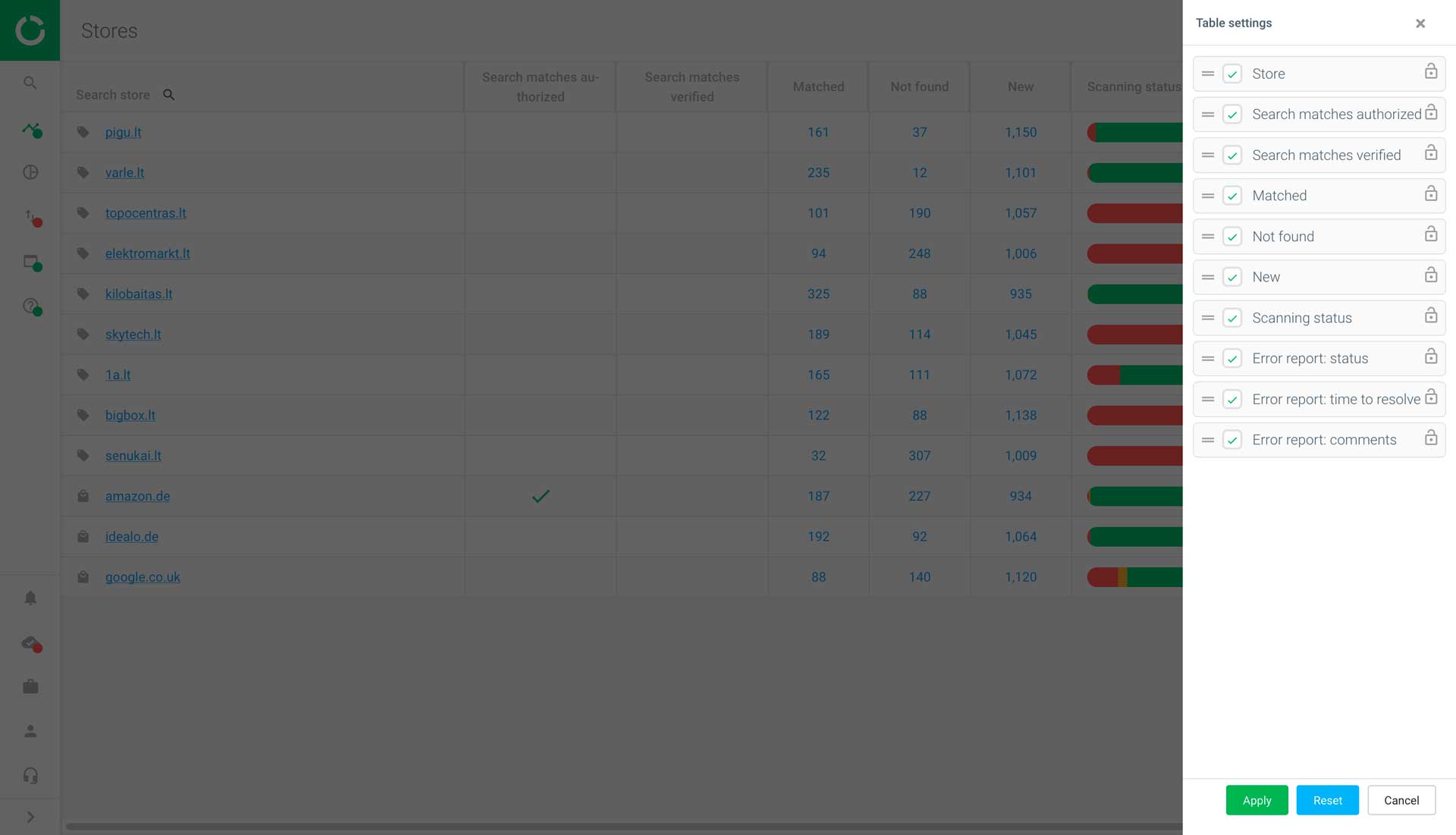 Scanning Configuration
The settings of the scanning frequency have become extremely simple.
Old scanning frequency settings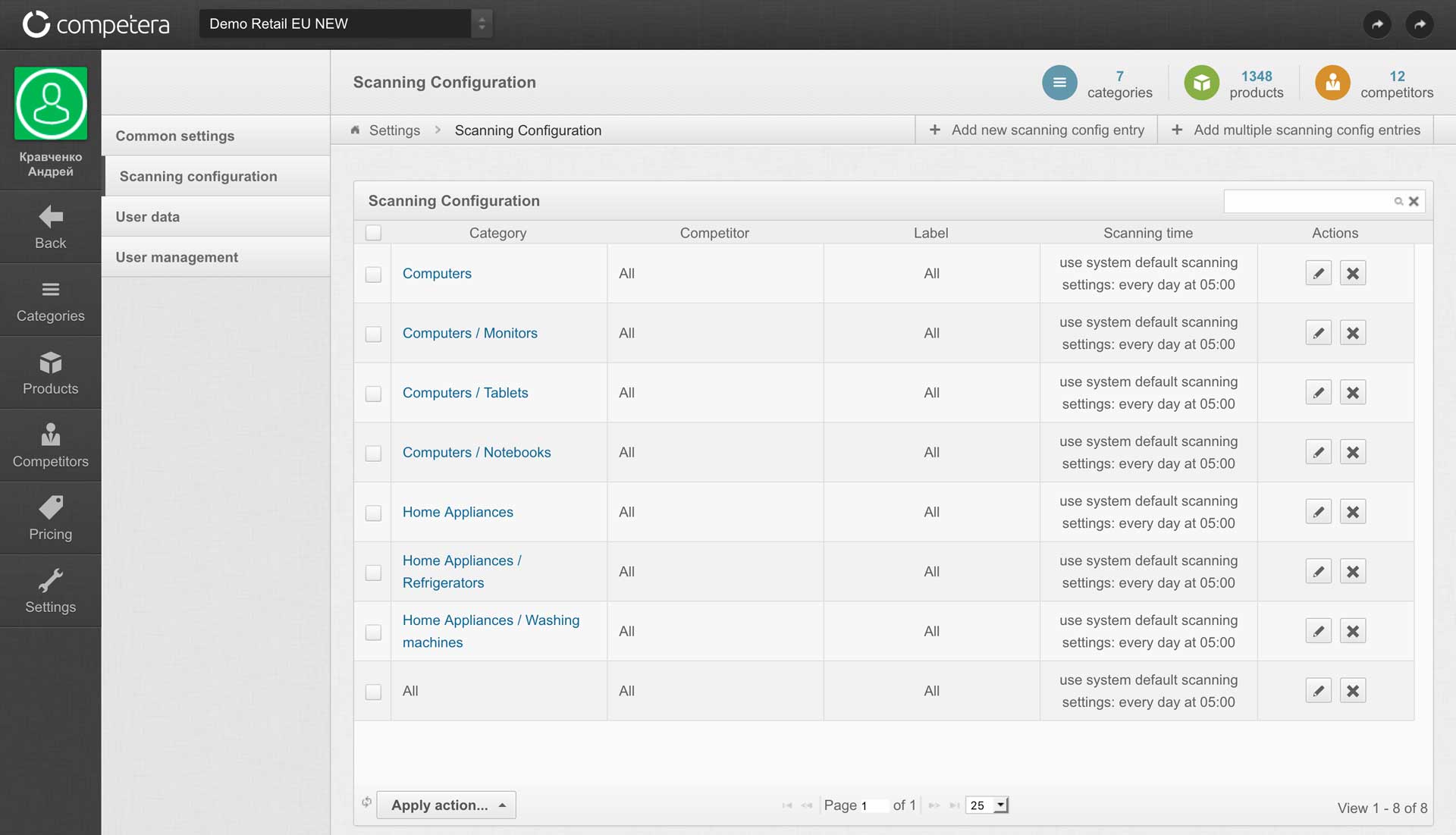 New scanning frequency settings
Scanning schedule can be the same for all the stores by product category or set independently for every tag, category and/ or store.