In this Competera update, we focused on giving brands flexible tools to respond to dynamic market changes.
The primary purpose of the update is to give brands the opportunity to identify the primary source of the problems in the market and react quickly to it. The flexibility of the tools allows the brand to implement personalized scenarios with the help of the dashboard and instantly assess the situation on the market, taking into account the new input parameters.
MAP Violations Report
Working with the MAP Violations report has become more comfortable:
Now retailers can see the number of MAP deviations by day or by the total number of deviations in a period (for the entire market or for a particular retailer)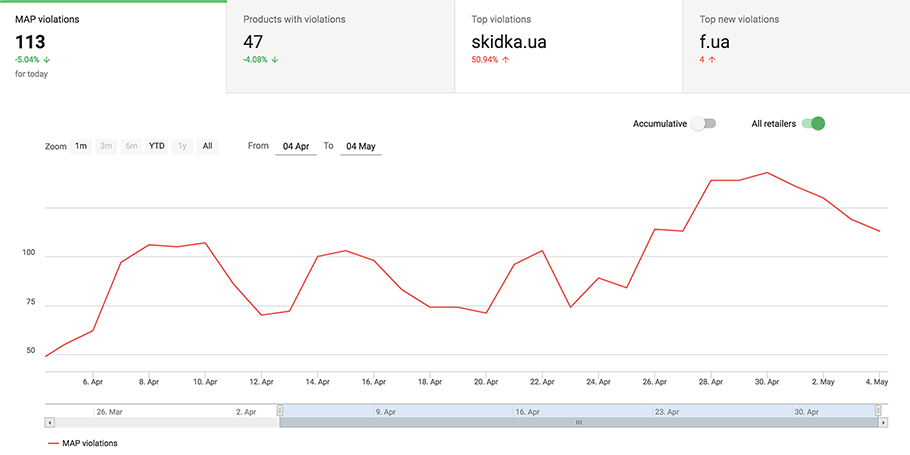 Data can be accumulated or shown separately for selected retailers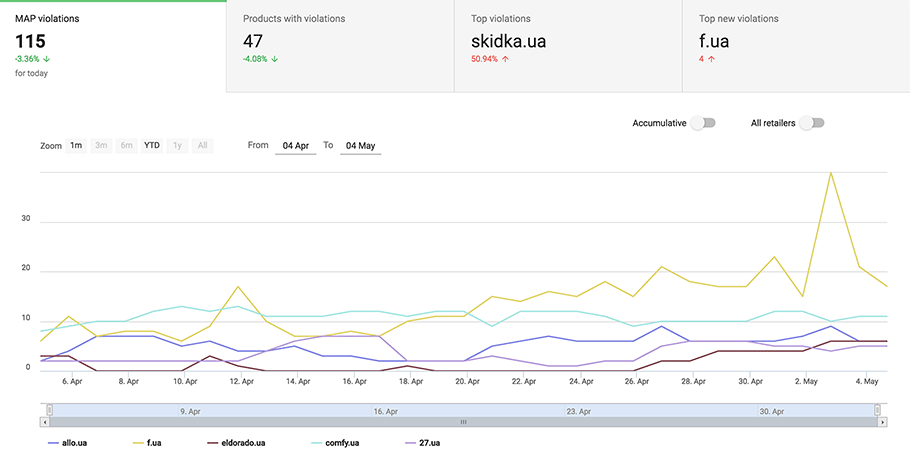 Under the chart, a table appeared. It describes the graph and changes along with the changes in it.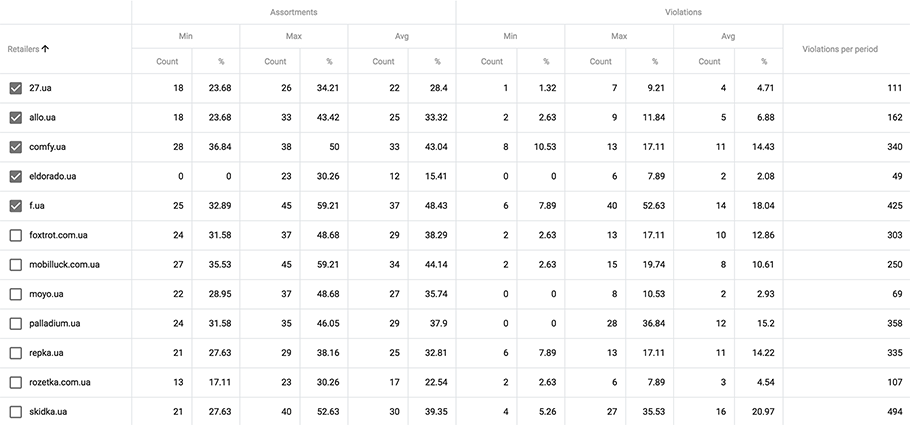 Products With Violations Report
New Way to Display Data
In the previous version of the interface, the brand saw its price positioning, MAP violations, and the products with no violations.
To simplify the use, now we only show the MAP violations and products without breaches. Therefore, it's easier for the user to understand what is happening in the market, make decisions, and take the appropriate action.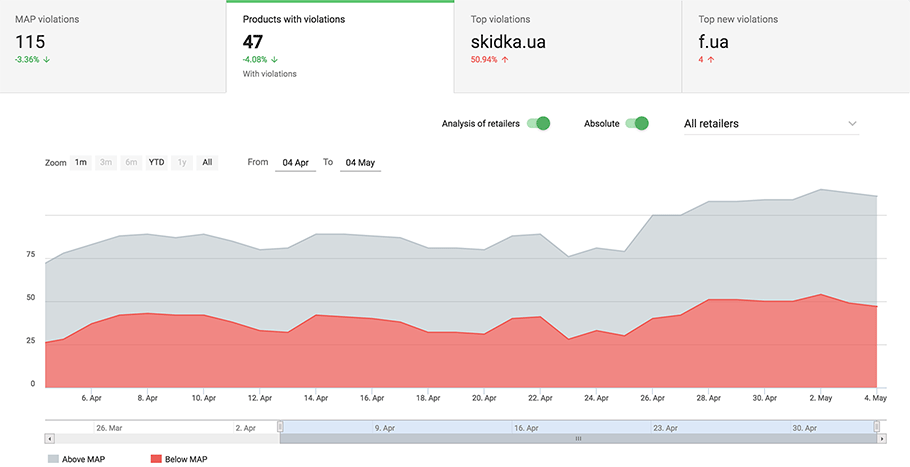 Absolute and Relative Values Display
From now on the graph can be displayed in absolute (number) or relative values (%).

MAP Violations Shown by Retailer
If you select only one retailer in the report, a detailed table with the daily violations will be displayed below the graph. Besides, a separate column will show the total number of the retailer's violations by the product.

New Product Card in the Product Report
In addition to the updates described above, the product card has also changed.
The essential functions are identical to the product card updates in the retailer's dashboard so that a detailed description can be found in the corresponding section.