24/7 days: How does Competera's support system work?
2017-10-12
Customer service is one of the most important elements for effective user interactions. However, it's something many SaaS-companies underestimate.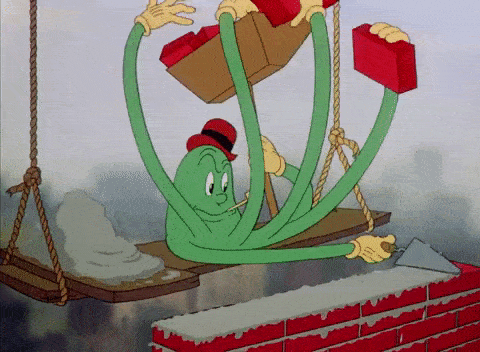 The team at Competera managed to create one of the best customer support systems out of all of the solutions for price optimization. Of course, in order to minimize errors from occurring while the platform is operating, technical support specialists conduct scheduled inspections of the dashboards to detect errors and delays during data retrieval. However, errors still do occur.
To ensure that customers can always contact support specialists at any time and report errors, Competera uses several communication channels.
Internal chat platform
Internal chat is the main and most effective way of communicating with the support team, which is available from each personal profile section in Competera.
The advantage of this tool is that at any given moment of the application, a specialist can respond as quickly as possible and either solve the problem immediately or redirect the user's request to the right department. Using the chat, users can share a screenshot of the screen, share a report with an error or simply describe the problem with examples and links to personal profile pages. The entire communication history will be saved so it will be possible to return to it in the future.
Trigger Buttons
To ensure that users can quickly and conveniently report errors and inaccuracies on the work profile, we have provided special trigger buttons in the interface. In just two clicks, the system automatically generates a message for the support team, a detailed description of the type of error and its location.
At the same time, each request for assistance is accompanied by notifications to the user's e-mail about every change in the request whether it be about taking on the request, the current status of it or the solution to the problem.
Competera Knowledge Base
During the user's initial work with the system, while they're familiarizing themselves with the platform's functionality, support specialists are always offering to familiarize themselves with the materials from the knowledge base, are conducting profile demonstrations and discussing the goals that users have for the platform.
Competera's extensive knowledge base has materials to learn how to work effectively with the interface of the platform, frequently asked questions, video presentations and other materials that users need to successfully start working with the service.
Of course, support specialists try to answer all user requests personally, but if at the time of the call there are no free managers available, then they will give you a link to the necessary information that will help you solve the current problem.
Personal contact with customer support
In addition to the multiple ways that you can contact the support team, our specialists also communicate with users in real time for when a video presentation is needed to solve a task or to discuss integration issues.
Regardless of the channel from which the request came from, we always try to answer all of the requests as quickly as possible, however, the number of requests sometimes exceeds the capabilities of the support team, so we are always very grateful to users for their patience :)