[Case study] How Allo increased its recommendation widgets CTR 2.5 times using the knowledge of product's market position
2016-04-05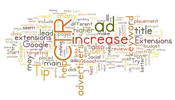 Objective
Every day customers miss products with the best price on the internet. Retailers have no way to promote such products to customers, can't show what of their stock is cheapest on the internet. No matter how much you lower the price, it doesn't increase sales. ALLO, one of the biggest Ukrainian omnichannel electronics retailers, is not an exception. It has dozens of shops all over the country, together with an online store with millions of visitors and just tested the best price verified products on a small subset of their stock. ALLO, together with Softcube and Competera, conducted a full experiment which resulted in a solution for this problem.
All items look the same to the customer
Solution
Softcube analyzes customer and product data in order to recommend the most relevant products; and Competera warrants that the goods are sold at the most attractive price. So, we join our forces and present a new tool to increase sales, which works as follows:
the customer connects to the online store to view an item they are interested in;
a recommendations block appears to show them recommended goods;
the buyer simply clicks the button "Check price" to verify that rhe price is the cheapest over the internet.
To get the full text of this case study, please, provide
your business email.
No spam, we promise :-)