Case Study on How RDE Group Uses Competera Products
2017-09-20
Client
International retailer, RDE Group is the client. They own and manage stores mostly in the Baltic and Finnish markets such as Lithuania, Latvia, Estonia and Finland. They specialize in wholesale and retail trade in electronics and consumer goods.

They have:
28 physical stores;
4 online stores;
Over 250 different brands;
Over 100,000 ready-to-ship items in separate warehouses for each online store.
Challenge
RDE.It started using Competera's product, Competitive Data, in 2014 because they needed to receive a constant stream of fresh, complete and up-to-date data of their competitors. Prior to connecting with Competera, that task was done manually.
Solution
In order to get an efficient and error-free analysis of their competitors, RDE Group integrated with Competera Competitive Data.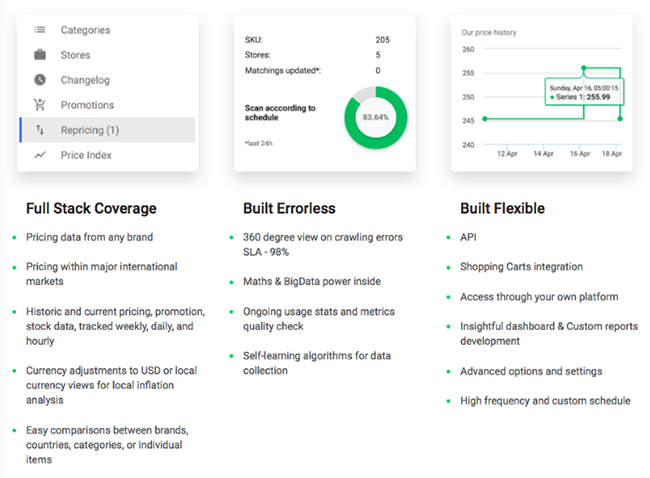 For RDE Group, an important criterion for selecting a contractor was the adaptability and flexibility of the system, the ability to quickly integrate with an internal ERP-system as well as other solutions made by the retailer.
The criteria that guided the management of the company was the quality of the data and the flexibility of their transmissions:
To get the full text of this case study, please, provide
your business email.
No spam, we promise :-)