Effective Suggested Retail Price
Monitoring for Vendors
MSRP, or the manufacturer's suggested retail price, is a retail price that manufacturers (or brands, or vendors) recommend for the products. It is also known as the recommended retail price (RRP), the minimum advertised price (MAP), the sticker price and the list price.

The MSRP factors in the costs of production, distribution, and sales. It was originally introduced to calibrate the prices of the same product throughout the market. Manufacturers were particularly interested in maintaining their standards not just in terms of quality, but also in pricing.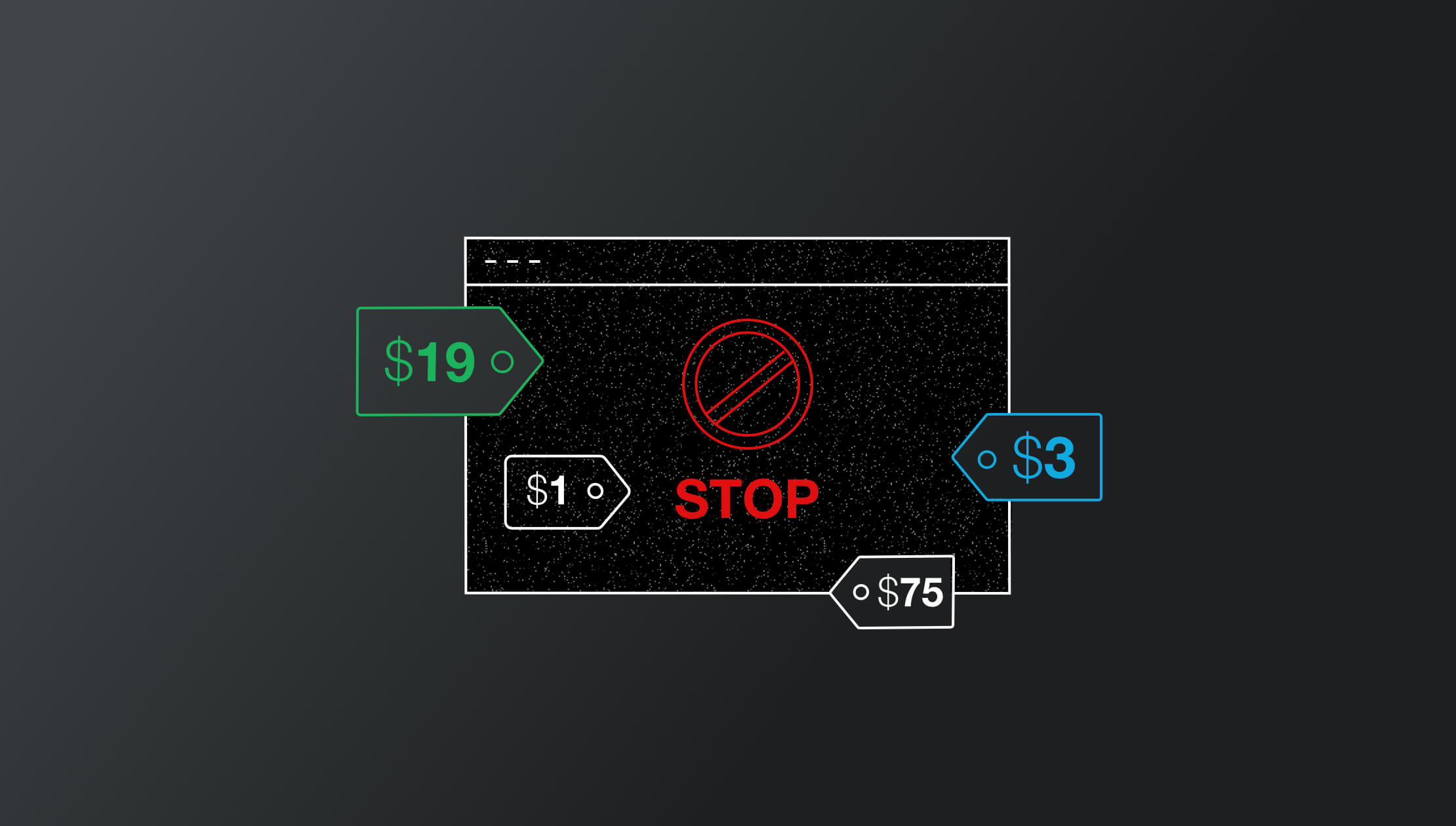 Vendors Fail to Identify MAP Policy Violators Effectively
Today the MAP policy sets pricing restrictions for products which cannot be sold below a certain price. However, retailers, driven by their business goals (to increase their margin or the market share, or to clear off the shelves or entice customers during sales), often violate the policy by offering a lower price.

This results in damaging the brand image, deterring retailers and decreasing revenues. Is there a solution?

To operate effectively and set optimal retail prices, brands need to take the three following steps:
To collect data about prices offered by retailers from every available resource.
To analyze the data, identify violators and eliminate the violations.
To harmonize partnership with retailers.
Automated MSRP Monitoring Solutions Are a Cure
Most brands are willing to build harmonized partnerships with retailers and ensure that all of them offer the same price for the product. Thus, they are increasingly allowing algorithms to collect and analyze the market data, while their managers focus on the strategy.

Automated solutions, such as Competera's MAP monitoring, have several benefits over manual data collection. They:
Make zero mistakes.
Work faster than humans.
Identify the first and frequent violators of the MAP policy.
Automatically notify violators.
Measure the percentage of products which any individual retailer sells with violations.
Pinpoint fake products.
Eliminate blind spots in the pricing policy.
Monitor all the available channels of distribution.
Provide complete and accurate data about similar products for vendors to create an optimal retail price (benchmarking).
Reflect the position and perception of the brand in the market.
Offer insights for vendors to expand the assortment of any individual retailer.
Deliver data to enhance the MAP | MSRP | IMAP programs.
Thus, such a solution allows retailers to be extremely reactive to the market changes and price violations, build harmonized partnerships with retailers and increase their revenue.
Conclusions
MSRP monitoring is becoming increasingly time-consuming for vendors as the number of retailers is growing, they embrace being omnichannel or use unauthorized channels of distribution. Failing to properly react to the pricing policy violations leads to brands losing their partners and, by extension, customers, and profit.

As a result, vendors start integrating algorithms in their operations. Machine-powered solutions are fast, mistake-free and able to process any amount of data. They allow brands to retain their competitive edge by timely providing necessary data and infrastructure to eliminate violations and strengthen their position in the market.