A One-touch Game: Chat Bots in Online Retail
2016-08-13
In the headline above, we have tried to predict in the two sentences what will eventually happen with online retail business in late 2016 – early 2017 as a result of active IM bots development. Why is it so? Let us sort it out.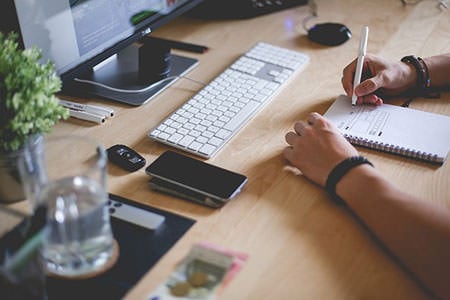 If we make a retrospective journey into history, we will see that the first bots appeared back in the 1990s, when Internet Relay Chats (IRC) were a mainstream, e.g. Gala-Chat, Bizarre, etc. Then we faced the bots, being hacker attacks elements (phishing bots, prying passwords out). In 2015-2016, we all witnessed the new era start – the chat bots appearance (Telegram, Facebook Messenger, Skype and Slack already support them), which, in their turn, are the next stage precursors, namely the stage of artificial intelligence (AI) development. In the meantime, we are still dealing only with mere software algorithms (scripts, patterns).
Though even these simple – at first glance – artificial intelligence representatives drastically change user behavior. They are treated like assistants in daily work, helping to save time and money for various kinds of operations (let's take the bot which has helped adjudge about 3 million pounds from the government for improper parking fines). Naturally, online retail business will join this game sooner or later. And it will change not only the way retailers communicate with consumers but also rebuild the internal processes of their work itself.
Messengers Revolution
Now we dare to say that the instant messengers' age in communication among people has come, and all you have to do is just look at the number of active users per month: WhatsApp– 1 billion, Facebook Messenger – 800 million, Viber– 650 million, WeChat– 600 million, Telegram – 100 million. This constantly growing popularity is linked to several mutually supportive factors: in our constantly "accelerating" world, any unscheduled call, especially made during working hours becomes less and less desirable; although users are eager to constantly stay in touch but, at the same time, they dislike when their personal space is violated. And messengers do solve both issues: unlike e-mail, they provide "streamed" communication and make setting boundaries an easy task – users will eventually respond to messages when it is most convenient for them.
In addition to the ubiquitous irruption of messengers, another trend has gradually emerged: users do not want to install new applications on their smartphones/tablets. Why not? The existing pool of installed applications is able to solve all the pressing tasks, and new apps installation is a rather complicated process from the standpoint of users. That is the reason why for the past few years, UX professionals from around the world are trying to reconsider the entire concept of a traditional smartphone, loaded with applications.
Talking about mobile applications connected with the online commerce market, we realize that retailers' hope to attract customers by creating mobile applications failed even in the active development period of this trend. 58% of users rather prefer to get e-mails, even with the information on discounts and promotions, than using native apps, chosen by only 5% of users. However the number of purchases, made via mobile gadgets, is constantly growing (see 2016 PWC report).
Nowadays the native applications main users are repeat purchasers. And now the same loyal customers will eventually use chat bots because messengers – the platforms on which chat bots exist – already "reside" in purchaser's smartphones.
A new shopping experience
That is exactly why we talk about the coming online retail business "revolution": the store talk partner (chat bot) in the familiar messenger will allow doing fewer operations, and that will become one of the chat bots growth drivers. That means chat bots will have very low "barriers to entry" for repeat purchasers (especially when we talk of "fast" purchases). It is much easier to write "Bluetooth headphones" in the chat then choose from 3-5 options offered by the bot and place your order, sending 1 or 2 message than to launch the application or visit the website, find the search box and compare products...
As a matter of fact, this "simplified user way" concept will change the whole retail business paradigm, including its offline component.
Nowadays, even call-centers of the largest Internet hypermarkets still callback even their registered customer who makes the 10th purchase in order to confirm the purchase order actuality. This very stumbling block –lack of trust in the customer– should vanish with chat bots introduction. After all, if any buyer chooses to communicate with the retailer via their chat, the chat bot is already "familiar" with the user and knows all his basic contact information and all the possible shipping addresses. Besides, we will all agree it would be a stupid idea to call the customer who has never canceled their purchases to confirm the newly created order, otherwise, the reason for IM bots existence would be lost.
How to create your own chat bot
Currently, only the largest stores can afford to add bots as a new communication channel with their customers. The reason for this is primarily in the fact that stores have to utilize an adequate search API, giving relevant results: no bot will select the best proposals alone; it will simply become an intermediary in the process of the information transfer and transaction conclusion.
There is nothing difficult in the process of bot development, as even a junior developer will easily sort out popular messengers' API. We can preliminary say it may take up to two months (plus a month for testing and bug fixing) to develop a good bot for an online store (which will not only respond the customer inquiries but even give some advice). The matter is that any product should be constantly perfected, so there is a need in some kind of a team who will consistently develop a smarter bot. Then, the number of repeat visits and orders will become the effectiveness measure rather than the number of bots installations.
The chat bots evolution we shall surely witness
We have already discussed the first stage, namely the service bots-assistants appearance which will perform simplest operations. This stage will come amid active advertizing campaigns on the part of retailers and we have just said about it in the headline to this article.
As for now, not all stores comprehend that chat bots should imply a completely different customer experience. A quality chat bot for online retail business is primarily not a tool for the seller but a tool for the buyer. It is a kind of a personal assistant, protecting the user from the brand excessive communication (push-notifications, etc.) and at the same time giving easy access for repeat purchases. So, the very retailers able to provide this new interaction experience, rather than spam mailout analogues, will win the struggle for the customer.
The development of bots able to "understand" other bots – superbots (supervisor + bot = superbot) will be the next stage. They will become much smarter than popular today price aggregators themselves, as they will manage to analyze the user's text enquiry, containing certain parameters. "Find me Bluetooth headphones: cheap/long warranty/fast delivery": responding to such an enquiry, the superbot will analyze a list of prices and stores, having this product in stock and will offer the best solution to satisfy all (including previous purchase data) user requirements. Many superbots will utilize the CPO (Cost Per Order) model, connecting the buyer and the seller.
By the end of 2016, ordering products/services via bots would be a usual experience. To say more, the main shoppers are women, and they already actively use messengers. So, the revolution of bots will eventually happen when such people will make use of their "favorite little bot" which will suggest the best outfit, depending on the weather.
Well, who will be the first online retailer to support and lead this revolution? It remains to be seen!
:)