While the practice of shopping has been around for almost as long as history itself, it is always evolving. Both shopping and technology are developing, and there doesn't seem to be a stop in e commerce retailing development.
Thanks to the myriad possibilities offered by recent technological advancements, the future of shopping is probably more intriguing and unclear than ever. The last ten years of technology have fundamentally changed the way we live, and the shift in how we shop now and in the future is just beginning.
What then is the direction of retail? We may start to have a better picture of what lies ahead for this most beloved hobby by learning more about retail & e-commerce.
What is eCommerce and how does it differ from retail?
Direct sales to customers are referred to as retail sales. Retailers purchase goods in bulk from producers or wholesalers and then resell them to a single customer in smaller amounts and at a premium.
Retail is the last stage of the commercial supply chain and includes all forms of online and offline interactions.
It's critical to keep in mind that e-commerce in retail can be a part of retail or wholesale enterprises when contrasting it with traditional retail. In general, E-commerce in retail is the practice of buying and selling products and services online.
E-commerce retailing is fundamentally different from traditional retail in that the former requires using a variety of sales channels, whilst the latter entails only using the internet to sell and buy.
Retail and ecommerce are bigger and smaller.
Omnichannel retail matters - from offline to online shopping.
Omnichannel retail is the natural next step for many businesses to boost revenue, enhance client connections, and increase sales. A multichannel sales strategy is referred to as omnichannel retail.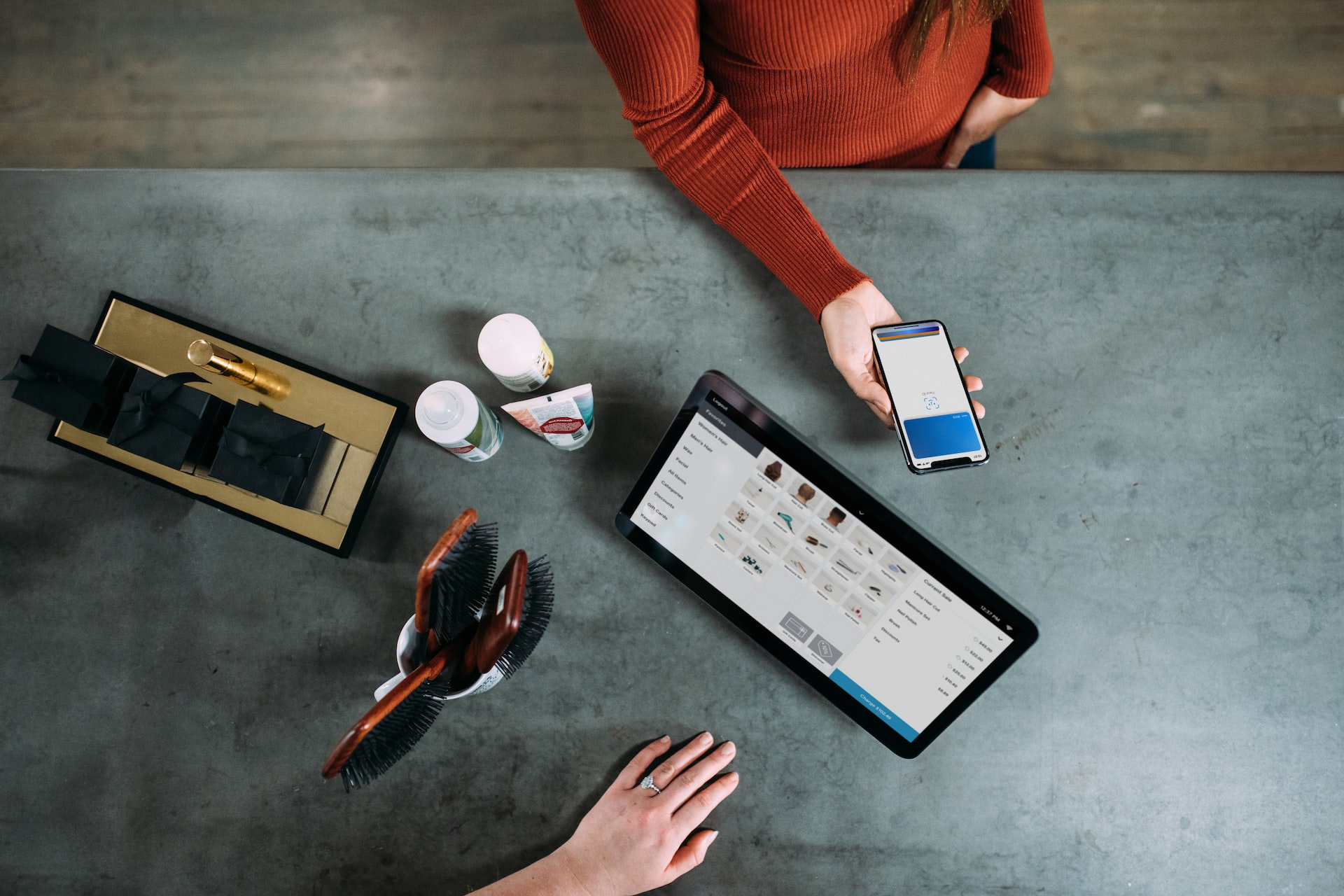 It seeks to give customers a simple and straightforward shopping experience, one that enables access to e-commerce in retail and the user can purchase conveniently from any location, whether it be their laptop, smartphone, tablet, or at a physical store.
This information can be helpful for directing the consumer toward their next purchase both in-person and online while also providing them some control. Customers have the choice to buy in-stock items, save them for later, or order online and pick them up in-store when they use their laptops or phones to check a firm's retail inventory via the corporate website.
Omnichannel retail has a variety of advantages, such as:
Giving the client a voice in their personal buying and demonstrating to them how important they are to your business process.

More Efficiency: Thanks to the common database of items, prices, offers, promotions, and more, omnichannel retail strategies enable a business to be prepared to address the inquiries, demands, and concerns of both new and returning customers.

Improved Data Collection: Since a more good customer experience increases retention, it also enhances data collection.

Data analysis and communication are integrated: Having several communication channels gives your company access to a variety of information streams, improving communication with clients, partners, and other parties. Understanding what customers want and need depends on data streams.
What is the future of eCommerce, and what retailers win from it?
E-commerce in retail already has a few highly futuristic elements, and these can be seen as laying the groundwork for where it will go in the future.
How we shop now has already changed significantly from how we did it twenty or so years ago thanks to the Internet, applications, commercials, online reviews, brands, and price optimization tools.
Customers can use their smartphone, laptop, or tablet to look up products and other items online, read reviews about them, compare prices, locate the closest store or pick the best online retail, and then complete their purchase.
Consumers are much more likely to shop online than in physical stores when promotions, discounts, coupons, and Groupon are added in ecommerce in retail.
Moreover, a universal, one-size-fits-all buying experience is no longer acceptable. Customers want recommendations for products that are highly relevant to them and match their interests.
According to Salesforce, 84% of consumers say being treated like a person, not a number, is very important for winning their business.
In e-commerce in retail, there is no other way to engage and convert customers than to personalize your offer as much as you can, including the price. To keep your pricing vision clear and straightforward, you need to find a consistent way to create and execute a pricing strategy. Competera enables businesses to manage prices on the portfolio level by applying the right strategy for every product group with the combination of ML, AI, and other next-generation technologies.
Will e-retail replace brick and mortar?
Both retail and ecommerce will thrive. Numerous businesses have both a physical location and an online outlet. Take retailers like Target, Walmart, or Forever 21 as examples. You can browse and shop at each of these locations via their websites, or you can go to the local location and explore the physical store.
Even though e-commerce in retail is common and has grown in popularity over time, brick-and-mortar establishments like supermarkets, convenience stores, and shopping malls are not going out of business. On the contrary, both media continue to flourish.
Simply put, as technology advances and global shopping habits change, the future of e-commerce retailing will also change.
Conclusion

We discussed the differences and forecast for retail & ecommerce. Though online shopping will undoubtedly dominate in the future, the experience won't be all that different from what we have now. The key is to keep in mind that certain factors will always be crucial, regardless of how shopping evolves, like data analysis and attention, individualized relationships with clients and customers, and well-defined pricing strategies.