Content navigation:
According to the Google-Temasek's eConomy SEA Spotlight 2017 report, the Gross Merchandise Value (GMV) of goods sold online exceeded $10.9 billion in 2017, up from $5.5bn in 2015. That represents an impressive 41% Compound Annual Growth Rate (CAGR).
Ecommerce statistics for Singapore, Malaysia, Thailand, Vietnam, Philippines and Indonesia
Between Southeast Asia's six most powerful economies — Singapore, Malaysia, Thailand, Vietnam, Philippines and Indonesia—the number of online shoppers jumped 50% in 2016, up to 200 million. There were over 330 million internet users across the region by the end of 2017. Google-Temasek predicts the number of monthly active internet users—and therefore, online shoppers—to exceed 480 million in 2020.
90% of SEA consumers are using smartphones based on a GlobalWebIndex survey of internet users in the region. And these consumers spend 3.6 hours per day using mobile internet, making them an ideal target audience for eCommerce companies. In comparison, UK consumers only spend 1.8 hours per day, and in America, 2 hours during any 24 hour period.
Understanding the Southeast Asian eCommerce market
eCommerce is the fastest growing segment of eCommerce revenue and traffic across the region. Unlike Western economies, Asian and SEA countries did not go through a desktop phase of online growth. The majority of modern internet users experienced or are experiencing the internet through a smartphone. It is a true mobile-first region.
On average, mobile accounts for 72% of web traffic to retailers. Indonesia leads the six economies, with 87% of online retail traffic coming from mobile devices, according to the iPrice 2017 State of eCommerce report.
Big eCommerce players in Southeast Asia
eCommerce giants are squaring up for an expensive fight to win the region. Chinese competitors, Alibaba and Tencent are acquiring strategic players and deploying capital to play a more active role in the market.
In 2017, Amazon made a long-awaited entrance into the SEA market, launching Prime in Singapore.
Alibaba, not wanting Amazon muscling in, made a $1 billion investment in the leading local player, Lazada Group. This move also strengthened Alipay, now the leading mobile payments platform/wallet across the region. Lazada had been busy breaking records in 2017, generating over $250 million Gross Merchandise Value (GMV) during a month-long Online Revolution campaign.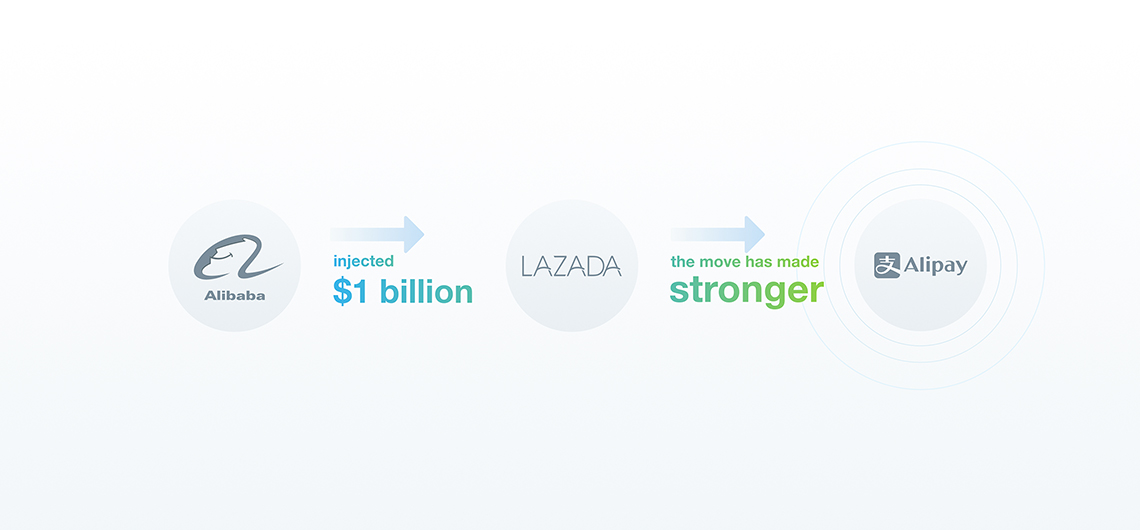 A Business Insider report states that this campaign boosted the online sales of 50,000 marketplace sellers, with Lazada putting on charter flights to Indonesia and Thailand to deliver goods to customers. Lazada combines online and offline entertainment, plus it benefits from the tech and distribution power of Alibaba, and international partnerships with Apple, Xiaomi and Unilever.
Alibaba also continues to strengthen its relationship and investments in another local player, Tokopedia. Tencent put more support behind Shopee, owned by Garena Holdings, which then went onto raise $884 million in an IPO to dominate Southeast Asian mCommerce, according to Bain & Company.
Google and Amazon, in comparison, may struggle to achieve any kind of dominance in this region. And perhaps that shouldn't be a surprise. Not only does the region boast some well-established players, supported by deep Chinese pockets, but SEA consumers are used to shopping around. Consumers in this region are happy to move between dozens of platforms, apps and brands as they need, according to Bain & Company research. Choice, convenience and price drive consumer decision making.
Challenges eCommerce players face in Southeast Asia
Big players are betting big money on the region. But that doesn't mean it isn't without some challenges.
Google-Temasek estimates that it will take $40 to $50 billion worth of investments over the next decade to build a $200 billion eCommerce sector. However, with a 27% CAGR, Google anticipates that eCommerce could exceed that figure by 2025, making the sector responsible for 6% of GDP in less than six years.
Apart from vast sums of money which keep flowing in, the region is struggling with the following fundamental challenges: A fragmented digital payments ecosystem, not enough local tech talent, last-mile infrastructure problems, a lack of fast internet access, and consumers still don't trust online sellers as much as offline retailers.
Logistics and payment challenges
Logistics is one of those key challenges that is preventing the fast-growth of eCommerce.
Not every region or island in these six powerful economies is accessible to delivery drivers. The World Bank rates SE Asian logistics and infrastructure — roads, railways and internet access — as average (3.04 in the 2016 LPI index). However, that includes Singapore, which is highly developed, unlike some outlying towns and rural areas across Southeast Asia.
Logistics is one challenge. Payments is another.
According to ecommerce statistics in Singapore, consumers pay using credit and debit cards. Alipay, PayPal, Apple Pay, and local payment platforms are also popular, and one of the reasons for Tencent and others investing so heavily in the regions eCommerce companies.
Beyond Singapore, consumers want a wider range of choice. Payment options need to be more diverse to accommodate consumer preferences, and in some cases, the only option some customer have, which is to use cash or pay in instalments.
Cash on delivery (COD), bank transfer, paying in instalments and offline point of sale (POS) are all popular choices that eCommerce retailers offer.
iPrice data shows that 80% of retailers in the Philippines and Vietnam offer cash on delivery. In Vietnam, Indonesia and Thailand, 86%, 94% and 79% of merchants give customers the option to pay using bank transfer, and in Vietnam (47%) and Indonesia (42%) people can pay for goods in instalments.
Another challenge is pricing, and how to price competitively and intelligently in a dynamic and competitive market.
SEA eCommerce pricing problems
Pricing products, when you are selling a few hundred or few thousand is a challenge in any market; but here, in Southeast Asia, where price sensitivity is higher and consumers are even savvier, the challenge is in many respects even greater than other regions.
It is true the world over that online shoppers are always looking for a bargain, a cheaper price for the same or a similar product. For example, in Indonesia, most savvy online consumers use 5.1 eCommerce platforms during the year, according to Bain & Company. Market maturity is still a few years away, with over 7,000 startups in the consumer online space right now. Although a market leader has emerged, in the form of Lazada, across four of these six SEA markets.
Cross-border trade is also a normal part of the retail experience. Providing shipping is cheap enough, customers are happy to buy from other countries in Southeast Asia, or straight from China.
During the Lazada Online Revolution campaign, extra flights were chartered to get goods to customers quickly, and we can only expect cross-border retail growth to increase over the next few years. In response, retailers need to offer goods priced in various currencies, depending on where customers are coming from and the audience or audience groups a retailer wants to win over.
Manually changing prices is difficult, if not impossible. Retailers with hundreds or thousands of products will never be able to act quick enough to change prices dynamically, not when competing against other retailers and platforms across the region and beyond. Customers rarely demonstrate brand loyalty, making price the main reason behind why someone completes a purchase with one retailer and not another.
The Way Asian Retailers Work Now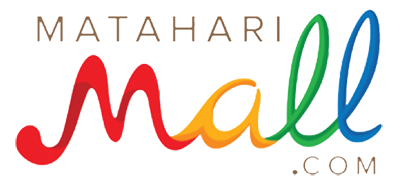 Yudha Pangestu
Mataharimall, Project Lead, Indonesia
Competera helped leading online marketplace to strengthen the pricing attractiveness
As we saw the large assortment could not be corrected manually, we integrated Competera Price Intelligence to receive the competitors' insights. We achieved the expected business performance — increased our turnover and gained margins from sales.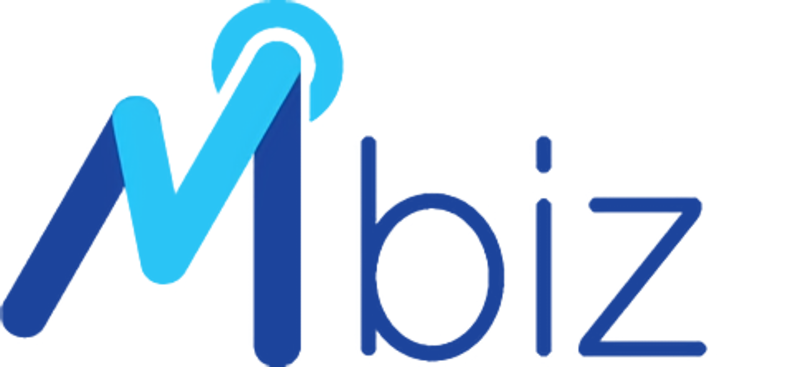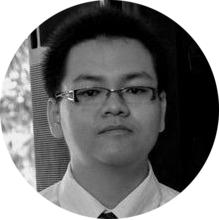 Johan Swandhi
E-commerce Manager, Indonesia
Competitive pricing to stand out from the competitors
Basically, in 2017 our key points were to strengthen our value to the customers, that's why we've used Competera for a year to make sure that we have the competitive pricing and advantageously stand out from our competitors.
Effective competitive pricing
To ensure retailers in Southeast Asia stay competitive, fast, almost real-time competitive price intelligence is the next trend in eCommerce.
Having a clear idea what competitors are charging, and what similar goods are being sold for in as many currencies as needed, is a step that forward-thinking eCommerce companies need to take. Customers will continue to shop around, often making instant decisions, and usually on price. Attempting to change prices manually, or only during a promotional season, will cause retailers to fall behind competitors. Outside of Southeast Asia, pricing is already shifting away from manual towards automatic and dynamic optimisation, repricing goods on a regular basis to give eCommerce brands an advantage in a competitive environment.
Dynamic pricing isn't only about lowering prices. With the right information at a retailers disposal, they can see how they sit alongside competitors, giving them the option to price products more expensively without making a loss, while lowering others as market conditions require adjustment.
eCommerce in Southeast Asia is undergoing a sustained period of growth. Customer needs and preferences are evolving quickly. Big players in this space will continue to consolidate market positions, while others will continue to emerge, and international rivals will challenge local competitors. We and other analysts can expect growth to continue at the current pace, potentially exceeding the $200 billion market size Google-Temasek predicts in 2025.
Online retailers in this region need to ask themselves whether they're ready to handle increased competition and millions of more customers who are happy to shop around for the right price?