Competera Recognized on Constellation ShortListTM for Price Optimization Solutions in Q3 2017
2017-08-24
The Constellation ShortList presents vendors in different categories of the market.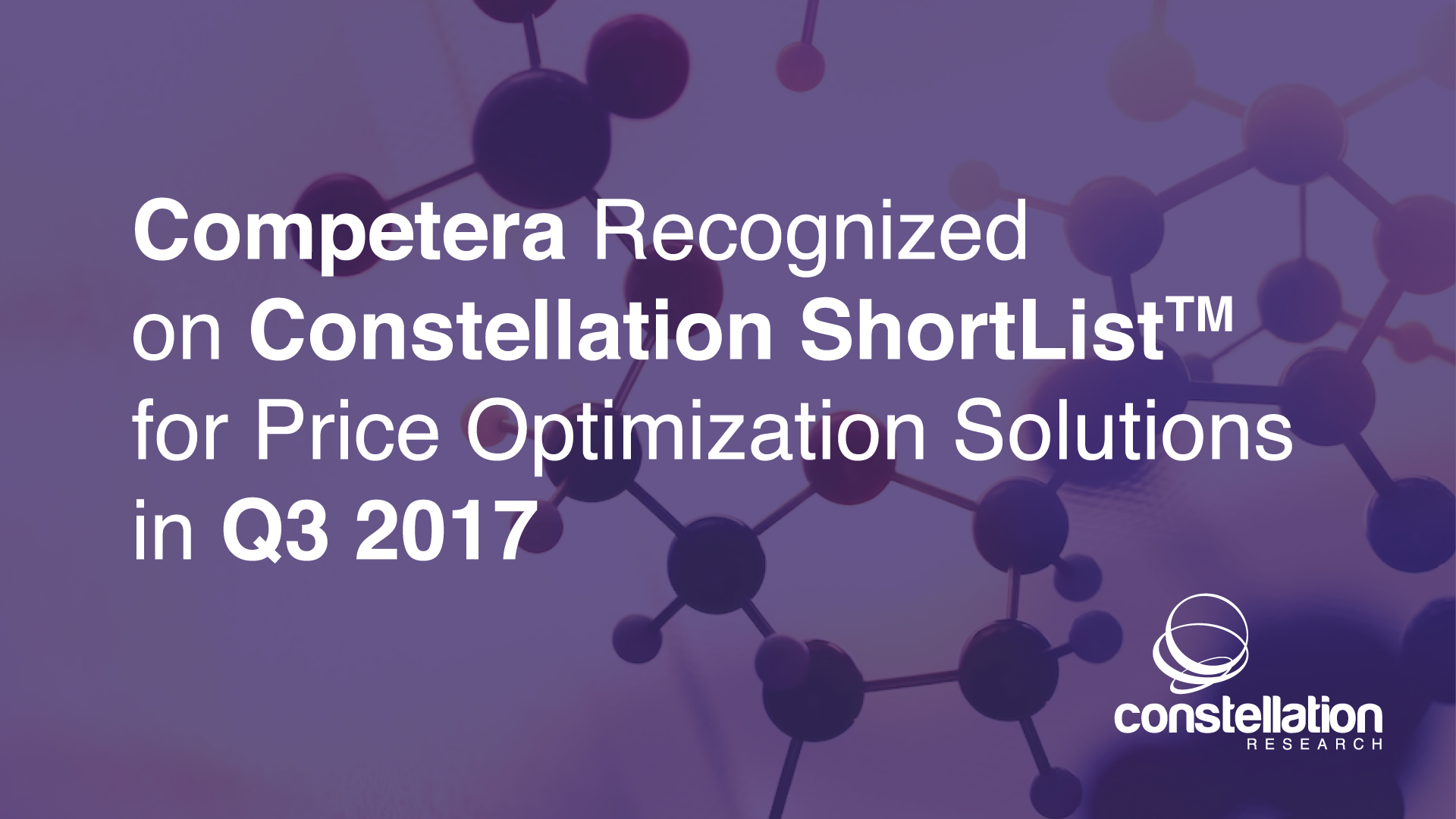 Price Optimization Solutions allow organizations to predict how buyers will react to different price points and pricing models.
The Constellation' ShortList of vendors for Price Optimization Solutions is compiled through conversations with early adopter clients, independent analysis, and briefings with vendors and partners.
Constellation considered the following criteria for reviewed solutions that use big data, predictive analytics, machine learning, and artificial intelligence tools to craft initial, promotional, discount, and substitute pricing:
Support multiple pricing models
Enable complex promotion rules
Manage price lists
Prescribe pricing segmentation
Facilitate markdown scenarios
Deliver dynamic pricing
Provide advanced analytics
Create pricing optimization models
Collect competitive insights
About Constellation Research
Constellation Research is an award-winning, Silicon Valley-based strategic advisory and futurist research firm.