Brand Protection Practices: MAP Maintenance, Benchmark Analysis, and Price Intelligence
2017-08-29
A brand is something special because, by definition, it's the unique experience or product that you give to consumers that differentiates you from your rivals. Not only are you selling either a product or a service, but you are also providing consumers with a, hopefully, great experience. You want them to feel that every time they go to make a purchase, they know what they are getting. Therefore, you want to make sure that you provide them with the best possible experience.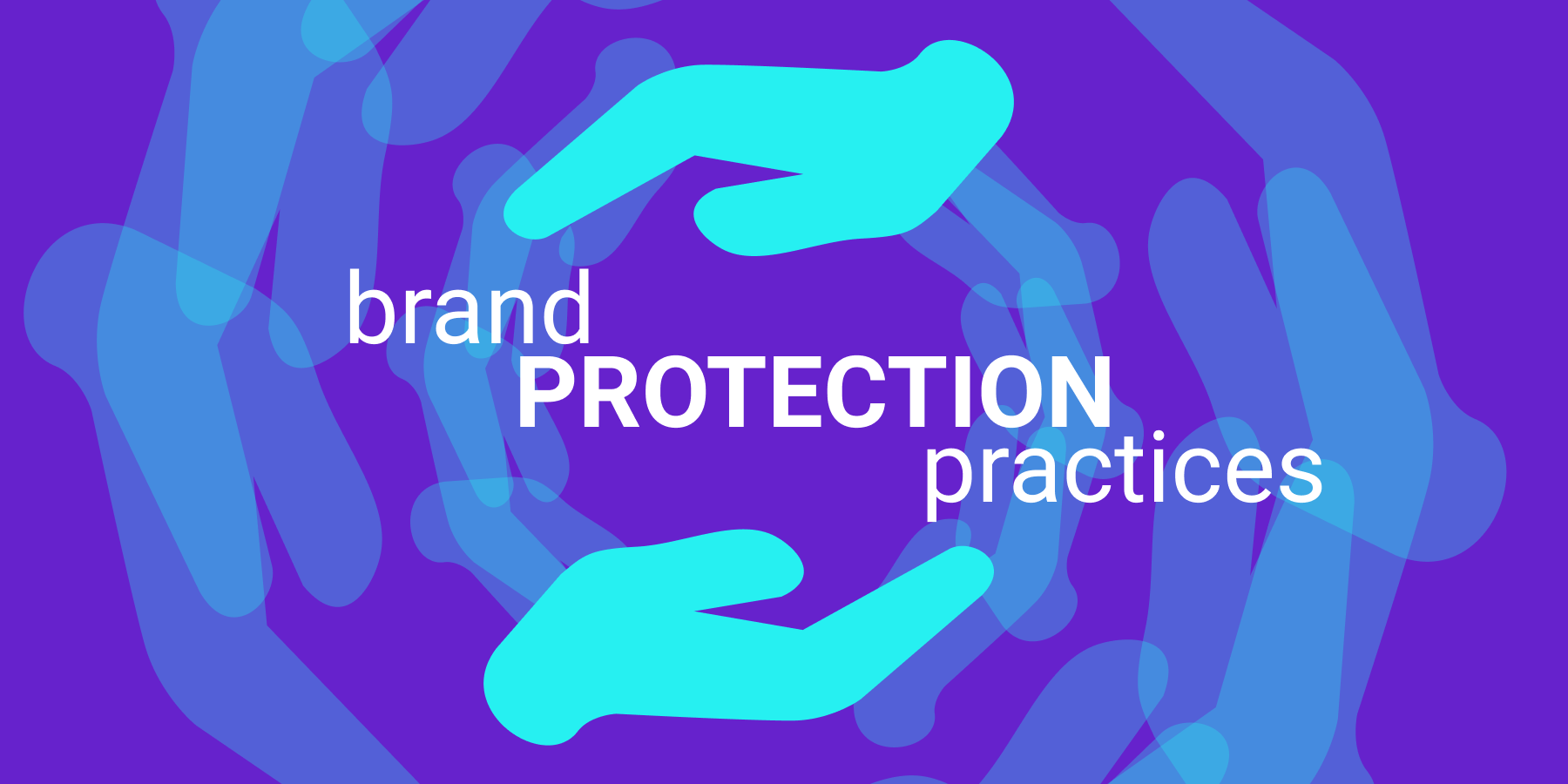 How do you do it?
Well, you focus on your brand identity, which is, for example, the name of the brand, the advertisements that you create or brand protection. In other words, it's the stuff that you can control, which is the complete opposite of the brand image.
Depending on how well thought out, executed and protected your brand identity is, though, your brand image will be a reflection of it, specifically amongst your targeted customers. Brand image is what people outside of your business think about your brand and you can't always control that since images are just the perceptions people have of your brand. They can be good or bad, regardless of all of the work that you put in.
So, what can you control?
You can try to influence your target audience by controlling what you can—the brand identity. By controlling the brand identity, you can oversee the elements of a brand such as the service, the quality, the prices, your positioning, etc. However, you need to be consistent in order for them to actually make an impact.
Alternative ways to impacting brand image with marketing and customer support quality are by maintaining the MAP agreement, using the benchmark analysis, and using price intelligence.
Keep reading to learn more about these three ways that you can influence your brand image.
MAP Maintenance for Brand Protection
The Minimum Advertised Price, or MAP, is the price that manufacturers have set as the base price and retailers use it to understand what the minimum is that they can price their product at. MAP maintenance is a way of cleaning, balancing and segmenting the MAP data from your partners.
Therefore, tracking those who violate it is very important. Sales and county managers need to be able to figure out the first retailer that did it and why they did it. This is very important because the first person that changes prices is typically the leader in the industry and the rest just follow suit. That's why you need to identify the leader that violated the agreement and then push off from them.
Benchmark Analysis for Brand Image
Benchmarking analysis is a business strategy where Price Analysts compare their performance to other companies and try to learn from them. In competitive benchmarking, you are continuously comparing yourself to your key rivals. The reason why you compare is to get a better understanding of where you are today so that you'll know which areas you need to improve on with tools similar to price management. This is especially interesting to those brands that not only sell goods through retailers, but also sell them through their own stores.
Today, in business, it is crucial to compare ourselves to others to see if, for example, you are making more money than competitors, if there is a difference between your company and the rest in the industry, if there are others with similar issues, if they've solved them yet and if so, then what worked for them as well as if you are at the top or the bottom of the class. In other words, Pricing Analysts are very interested in profit optimization and competitive pricing. Therefore, they begin by planning what exactly they want to benchmark. Then, they do some research to be aware of how the internal processes work. After figuring out which businesses they are going to asses, they begin collecting and analyzing the external data. That stage can be met in a number of styles such as product examination or reverse engineering to really get a better sense of both the technology and manufacturing processes, through a comprehensive analysis of one benchmark partner, or a slightly less comprehensive collection of information from a bigger number of partners done through surveys. With that newfound knowledge, they can determine where the performance gaps are and why they are there, and then relay that information to the team so that they can create a plan of action. Finally, they just put the enhancements to action and watch it.
However, how does it work?
Comparisons are great, but make sure you aren't comparing apples to oranges. Although naturally, you'd think that having no competition at all would be great, knowing that there are items that are similar to yours out on the market proves that people are interested in items like your own and are purchasing them at the moment. However, that does mean you probably have some rivals, but with a nice benchmark analysis, there is no need for you to worry.
Having learned everything that you possibly could about your competition such as how they run, which design is preferred as well as what you can do to enhance your item, you need to take the best qualities out of each one to create the ultimate item. With all of your newfound information, as the term benchmark suggests, lay everything out on a workbench, and really dive into the analysis.
Use pricing benchmarks to figure out whether consumers will actually purchase your items or services and keep up with the pricing of your competition. With pricing benchmarks, you can confirm which pricing strategy and policy that a company decides to use as well as determine every incentive for the price like the costs and others that are acquired by rivals. Additionally, coming into a new market with the help of price benchmarking assures you that everything is in order since it includes estimates of how much the entire operation costs and it gives you an idea of the financial growth of that operation. It also assists with price optimization because the process echos the real prices, ensuring that you always have competitive prices. On top of that, it is a great way to save up on time so you'll have more time to focus on other operations.
In other words, if benchmarking has been successfully implemented, it becomes a powerful tool that helps you gain a better understanding of business performance in all aspects including sales, margin, staff productivity, expense management and efficiency.
What will you gain from it?
If you effectively use benchmarking tools, you can accurately understand where you stand, how you can improve your company and where you should begin as well as whether the current measures that you are taking are impacting your company is a good way.
Price Intelligence
The internet and mobile devices have caused a paradigm shift in the buying process. Typically, customers had chosen a store first, then a product, and then they would make the buying decision. However, today, it works differently online with a product first approach.
First, the shopper searches the web, watches videos and checks user feedback and asks their friends. Only then do they choose the store where they want to purchase the product at. Internet stores are just one click away from one another, which is why it's becoming more and more difficult for them to be different. Since there is a price transparency for consumers, you need to offer them a fair deal. A deal is a mixture of price, service, and experience.
However, at the same time, you need to keep your volume up in profit margins healthy because you can't just reduce all of the prices. Price intelligence compares your assortment with that of your competitors and makes practical suggestions. For instance, items that you are giving too high of a price will be pointed out every day so that you can consider discounting them to increase your sales. Additionally, on a daily basis, you will have items that you're selling for no reason, so if your competition happens to be out of stock, then you will increase prices of that stock.
With today's fast paced market, you can no longer just track and update your prices based on your competitors on a simple spreadsheet. You need to use price management software that will automatically determine the most profitable course of action in seconds and then give you the results, while simultaneously providing you with visuals. It also easily pushes prices back on the field, without you having to go from one platform to another. Therefore, having everything all in one location is not only incredibly convenient for you, but is also very time efficient, effective and accurate.
Pricing intelligence can create pricing suggestions based on your rules and even reprice your items according to your policy completely automatically. So, by using price intelligence, you can always offer your customer a fair deal which is an investment in long-term customer loyalty. Simultaneously, in the short term, you can maximize your sales and profit margins.
Summary
Brand image is hard to control, but you can positively influence it in a variety of ways. With MAP maintenance, you can secure your position at the top by pushing down the first ones who changed the price, the ones who disobeyed the rules. When you do a benchmark analysis, you can really get a grip on the competition to create the ultimate product. Finally, with the help of price intelligence, you can benefit both in the short and long term by getting the most out of your sales initially and as a result, in the future, you will have a loyal customer base.
P. S. If you're using other ways to protect your brand, name them in the comments!