Back-to-School Tips for Retailers: 2017 Edition
2017-08-08
Back-to-school shopping.
Four words that younger students are typically excited about, while parents, on the other hand, find quite dreadful.
This is the second largest shopping season of the year and accounts for $27 billion dollars this year in sales in the United States.
In Field Agent's 2017 Back-to-School Report, 1,001 mothers were questioned about how strenuous BTS shopping is for them and 57% agreed that it is a stretch on their personal budget.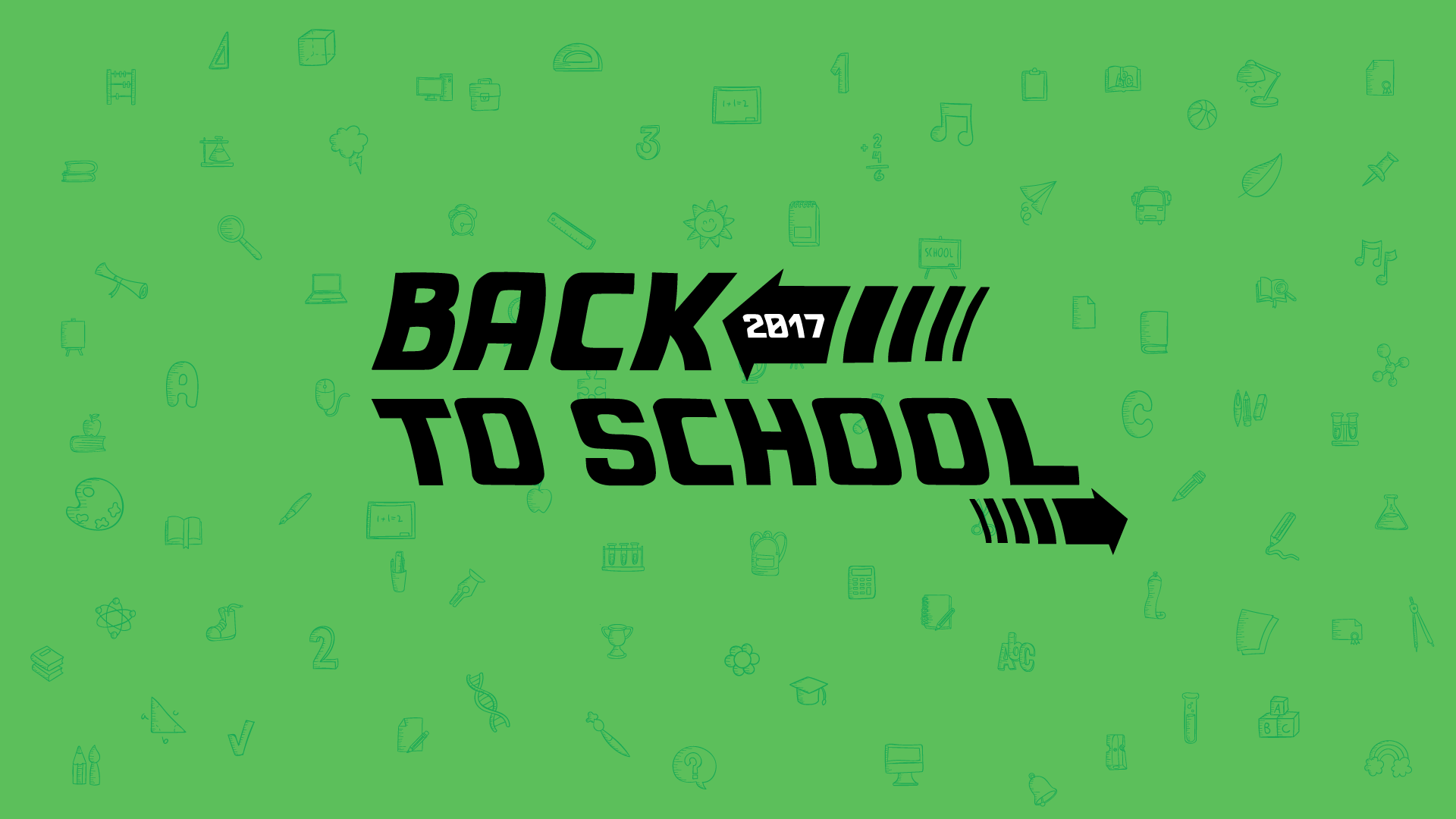 Back-to-School Forecasts
What They Plan on Purchasing
The majority of items that they are most likely going to purchase are basic school supplies at 98%, clothes at 97%, footwear at 95%, hygiene items at 89% and backpacks at 88%.
When it comes to shopping, over half of them agreed that the most important factor for them is the price. Quality falls significantly lower, with only 28% believing that quality is the most important factor.
What They Aren't Looking Forward To
When asked about what frustrates them during the physical store shopping experience, the general themes included either low inventory or no more stock, having to go to several stores to find the best deal, having to buy expensive, name-brand supplies because that's what the school requires, and big crowds or lines.
As a result, if you as a retailer want to give them a better experience, first off, make sure that you have plenty of stock. Try to include more sale items so that you can compete with others, or better yet, have all of the best prices under one roof. Pre-package, or bundle the required school items. Additionally, try to keep the BTS area as nice and clean as humanly possible. However, we'll go into a bit more detail later.
Are They Going to Shop Online?
This year, out of the 1,001 moms, 72% of them plan on purchasing school supplies online. The major reason that the 28% don't shop online is because over half of them state that their kids enjoy the experience of going to the store.
Where Will They Be Shopping?
When choosing which physical stores to shop at, 88% choose to go to Walmart, 65% to Target and 36% to Dollar Tree. If they plan on shopping online, on the other hand, then 75% go to amazon.com, 40% to walmart.com and 25% to target.com.
What Do Others Predict?
According to Deloitte's annual back-to-school survey, this year on average, parents will be spending about $501 per child. They also predict that mass merchants and off-price retailers will take place of department stores when it comes to BTS shopping. Additionally, over half of what they purchase will be clothes rather than technology, with only 14% planning on buying items like laptops.
57% of shoppers plan on going to the store while only 21% plan on shopping online. Despite this, more than half of them still utilize the internet prior to shopping in the store. However, since about one-fifth still don't know whether they will be shopping online or in-store, this leaves $5.4 billion dollars in the hands of those who are undecided. Thus, this gives retailers a chance to take advantage of the situation such as offer eye-catching offers so that they can get in on the cash.
Now that you've read about what consumers expect from back-to-school shopping as well as predictions for this upcoming season, let's take a look at a list of tips and tricks that you can use towards your own business to make the most out of the second largest shopping season.
Back-to-School Tips for Retailers
Target the Right Audience
According to a survey done by Eyeview, two out of three students and almost three out of four parents think that targeting locally is "the most impactful" aspect of BTS advertisements. Personalization is always an important factor when trying to gain the attention of a certain audience, but that is especially prevalent in back-to-school shopping. Additionally, they should keep in mind that the parents aren't their only customers. Their children have just as big of an impact on the purchase decision as they do. However, when it comes to shopping for college, the demographic is slightly different. You could instead try to reach out to them via social media. Therefore, really take into consideration who you are really trying to sell do.
Know What Consumers Are Looking For
First of all, you need to understand which items are the most needed and attractive to BTS shoppers. Look back at previous years and see which ones did well, and which ones didn't. Get rid of the ones that weren't profitable, or the Dogs in BCG matrix terminology, and instead, put in more time and energy into the ones that were. Also, be aware of the terminology that consumers are now using to find certain items. Those keywords are essential for your online advertisements.
On top of that, make sure you have an abundance of stock! You'll want to run out of stock five days after school starts instead of before.
Optimize
When it comes to putting out advertisements, do various A/B tests. Put two of them up at the same time to see which one works better. Switch them up with different wording, length, location for the call to action, as well as images. This is a great way to figure out which marketing strategy works best.
Also, keep in mind that most research is done on a smartphone, so optimize things like social advertisements and your website for the smaller screen.
Offer Smart Promotions and Discounts
Encourage shoppers to come to your store or website by giving them something to look forward to. You really need to stand out, because there is a lot of competition during this time of year. There are a few things that make people happier than being able to save their money on basic products such a writing utensils and papers. When you've decided on the sale and the dates of when it will be applicable, make sure that you spread the word like wildfire.
Additionally, you really need to keep in mind when customers tend to begin their research such as where they will go to buy certain items. In 2016, shoppers started looking in June and in August, the searches reached a peak. However, don't disregard winter break. That's when the second surge of back-to-school necessities happens, so don't dismiss it and instead, take advantage of it by incorporating that time into your plan as well.
Incorporate a Regular Customer Benefit
If you want to expand your loyal customer base, offer them with, for example, a punch card to keep back-to-school shoppers coming to your store on an annual basis. Knowing that they'll have the chance at getting free items in the future, you will definitely get your customers to keep coming back for more.
Get Rid of Lines
With the help of the internet, people can escape the typical lines that they usually have to deal with in physical stores. However, back-to-school shopping is one of the few markets that hasn't been overcome by e-commerce. As a result, people are still shopping in stores, despite disliking all of the crowds and lines.
In order to combat this issue, try to incorporate newer technologies such as using a one-click checkout and convenient delivery. You would make customer's shopping experiences much more convenient, if they could just scan the items on their phones and check out with just one click.
Bundle Pricing
With bundle pricing, you can accomplish two things at once. First and foremost, you'll be making customer's lives much easier when you group together the items that are required by their school. Take advantage of pre-packaging them by offering them discounts on certain items to make people think that they are getting the best deal around.
Additionally, use bundle pricing to get rid of items that aren't doing so well. This way, you'll make more room in your inventory for more valuable items, while still earning some money for the less important ones.
Competitive Pricing
As we've mentioned earlier, when it comes to shopping at a store, one of customers biggest pet peeves is having to drive around to multiple stores looking for the best deal. That's why it is important for your prices to be competitive to your rivals. You can either make it less than, greater than, or equal to your competitors. If you want it to be greater than or equal to, then you've really got to offer something unique whether it be the quality or the experience. However, if you're going to make it lower, as long as you follow the MAP agreement, you're golden.
Psychology Pricing
When it comes to psychology pricing, you not only take into consideration the behavior of consumers, but also the prices inside of the market. A common way that companies play on the emotions of shoppers instead of on their logic, is by the way they display their prices. Naturally, people just pay attention to the first number, so if your item costs $20, then companies usually write $19.99 because one is smaller than two.
Back-to-school shopping is a hassle to both the customers and retailers. However, if retailers really put in the work on focusing on the needs of consumers, they could make it a great experience for them regardless of whether they prefer to shop online, in store, or both.