Price Monitoring System: DIY tutorial
2016-05-10
Focus on developing and analyzing pricing strategies, evading manual data collection and programming.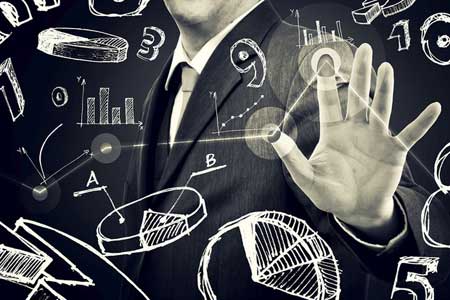 There are many metrics online stores use daily: traffic, average time spent on the site, conversion rate, churn, customer loyalty, etc. But there is one component that has direct impact on all of the above, and if you pay no attention to it, neither UX optimization, nor increase of targeted traffic, or basket redesign will help you to keep the users of your on-line store. This detail – the price, which affects the buyer's price perception of the store.
It is obvious that with no proper market information (competitors' prices) it is difficult to create an effective, controlled, and regular process of evaluation and re-evaluation of your own products. Therefore, almost every online shop, sooner or later, thinks about a price monitoring system (PMS) creation. That's why in this article we covered the basic options of PMS creation for on-line retailers of all sizes (segmentation based on the monthly cost of creating and maintaining PMS).
Small business (less than $200)
For small on-line stores, which look more like a hobby than a real business, manual gathering of information is more suitable, because it is the most simple and free (or relatively cheap) source of competitors' price data.
Data collection
In order to collect sufficient information for this model you can use your full-time employee or a freelancer's service to monitor competitors' top items a couple of times per month and adjust your own prices.
Also you need to be conscious that manual data collecting is a rather unpleasant idea and very few people will like to deal with it. Therefore, in most cases, a «collector» will seek easier ways and will use comparison shopping engines, because direct researching of competitors' sites takes much more time. And, due to the fact that the comparison shopping engines are only intermediaries of retailers' price info, they may not contain all the necessary data for qualitative analysis.
Data processing
For storing and processing data in such «PMS» a fairly simple Excel spreadsheet and several tens of hours of human work is more than enough.
Required tools
A spreadsheet for data collecting and storing may look like this

Pros and cons
The single advantage of this approach – its price: in actuality or in the data collecting speed there will be no benefits. Also in this «scenario» there is a huge issue for the quality of the collected data, since humans are prone to simple mechanical errors.
Medium business ($200-$2500)
For online stores, which move toward the active development and begin to organize business processes, an auto-parser (grabber), which will collect the necessary data, is more appropriate than human-based PMS. Still you will need a specialist for the processing of the received information.
Data collection
This solution is effective in cases when an on-line store sells in a 'quiet' product segment, where there are practically no sudden prices jumps or seasonal variations and in the case when a store has the necessity to compare the prices several times a week or less. At the same time, an important condition for the creation of this PMS type is the need to collect data not only from the comparison shopping engines, but also directly from other on-line shops' sites.
Data processing
At the stage of processing of the collected data, created PMS should be able to qualitatively classify the data and compare new products on a regular basis. The first and most important question that needs to be solved permanently – a comparison of the competitors' product grid with one's own grid.
And here is a trap: when dealing with comparison shopping engines this issue is often resolved by a relative comparison (you know a link to your card at the comparison shopping engine web site and can see prices of other stores on this card). But if you are working directly with the competitor's website, you need to compare his items and prices with your own - either manually or automatically considering item name differences. This process is quite complicated, and achievement of high quality and good processing speed is not always possible.
Required tools
In order to implement such PMS, you will need 1-2 developers, 1 analyst, and 1-2 persons, who will manually compare product grids.
Pros and cons
The benefits of such an approach: the automated collecting (parsing) and manual data analysis offers much more relevant data (compared with the previous – manual – method). At the same time, this PMS creation model has features that need to be considered: the need to continuously benchmark the product grid and need for constant adaptation to competitors' permanent changes. This leads to the fact that the development team, the most part of the time, is engaged in the non-core process of collection and processing of information, and grows and eventually becomes ineffective.
Another weakness is data collection from comparison shopping engines: only those goods (items) that are provided by your competitors are available for data collecting and analyzing. And, using this information, it is difficult to objectively assess the actual information about competitors' prices and their promotional offers.
Large business ($2500+)
A fully automated solution is a must-have for huge on-line retailers, shops with a large range and a variety of product categories, as well as medium-sized and even small e-shops, which practice an integrated approach to their customers' perception positioning and/or work in a highly competitive environment and regularly need current data. In such cases, timely price optimization and pricing strategies become a serious competitive advantage.
Data collection
In these cases, the data should be collected exclusively from competing sites. Only by doing so you can avoid all the minuses of comparison shopping engines price collecting. But such approach raises a number of technical issues which can't be solved easily: the shops have a different directory structure, layout, promotions, and product availability information providing methods. Therefore, data collection mechanisms need to be adapted to each of the sources in order to constantly maintain its relevance.
Data processing
When creating your own PMS of such magnitude it is important to keep in mind that it should be built in a way that analysts can fully rely on the collected data, its relevance and completeness, otherwise there is a risk of harming the business. Accordingly, at the stage of data processing, PMS should be sufficient to classify data and compare new products on a regular basis. The development of completely autonomous data processing and storing requires permanent control by the developers, and infrastructure of appropriate scale for the regular collection and storage of data (we are talking about tens and sometimes hundreds of gigabytes per day).
Required tools
Effective PMS of such magnitude, depending on the niche and needs in terms of reporting, may be implemented by a team of 5-7 people (you can manage, of course, with one or two developers, but then it requires much more time). Also, sometimes you have to involve other employees for product grid comparison.
Pros and cons
Pros
comparison shopping engines policy and API independence;
high quality data and monitoring speed;
availability to track any type of data you need, depending on system configuration.
Cons
the development complexity;
the high cost of support;
the complexity of product grids comparing.
Conclusion
Speed and quality of price review play a major role, especially in highly competitive markets. On the other hand, customers are becoming more exacting, so the two main goals of each retailer (margin and turnover) add a new, but no less important purpose – the price perception store image. The combination of these factors leads to the fact that the modern on-line retailer needs to use easy and effective tools that provide the opportunity to concentrate on making decisions about changes in prices, rather than the collection of data. That is what should be further considered when choosing the PMS.