Price Monitoring System For Any Business Size: How to Choose
2016-05-10
Today retailers have the opportunity to focus on developing and analyzing pricing strategies while letting machines take care of mind-numbing manual data collection and programming.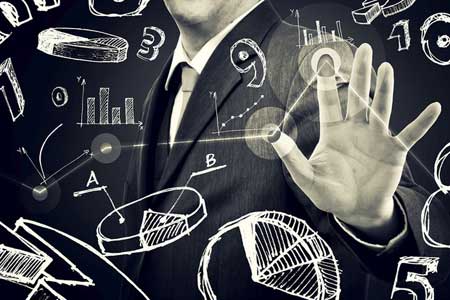 There are many metrics online stores use daily: traffic, average time spent on the site, conversion rate, churn, and customer loyalty, among others. Price, however, is the ultimate ingredient which directly influences all of the above: it affects the buyer's perception of the store. Should retailers neglect it, neither UX optimization, nor the increase in targeted traffic, or basket redesign will help them to retain customers.
Today most businesses lack proper market and competitive data to build an effective pricing strategy. To overcome this obstacle, they usually attempt to build an in-house system of product pricing, and often fail.
This happens since their price monitoring system:
Is blocked in different ways (DDOS defense, unstructured data, captcha, and malware algorithms);
Has no abnormality alerts and error control;
Is unable to compare the current data with previously collected data;
Consists of an unmanageable number of crawlers.
Therefore, most online stores eventually consider the implementation of a price monitoring system (PMS). This article covers how e-tailers of all sizes can use a relevant PMS.
Small Businesses (monthly expenses: less than $200)
For small online stores, which resemble a hobby rather than a real business, manual data collection is more suitable, since it is a free (or relatively cheap) and the most accessible source of competitive pricing data.
Data collection
Retailers hire a full-time or freelance manager to track competitor pricing for a product several times a month and adjust their pricing accordingly.
However, it is necessary to realize that manual data collection is a rather mundane task, which is rarely compelling to employees. Thus, the person collecting data tends to use price comparison engines, which automatically compare prices on a variety of competitor websites, to make the job easier. Since such engines serve as middlemen, they often do not contain all the necessary data for qualitative analysis.
Data processing
A relatively simple Excel spreadsheet and tens of hours of human labor are more than enough to store and process data in such a PMS.
Required tools
A spreadsheet for data collection and storage may look like this:

Pros and cons
The price is the single advantage of the approach, as the data freshness and collection speed it provides are nothing out of the ordinary. Besides, the quality of the collected data can be insufficient, since humans are prone to simple mechanical errors.
Medium-sized business (monthly expenses: $200-$2500)
Online stores, which seek growth and start arranging their business operations more systematically, tend to use an automatic parser (or a grabber) rather than human managers to collect the necessary data. However, a human operator remains responsible for the processing of the received data.
Data collection
Automatic parsers are useful for online stores operating in a 'quiet' product segment, with virtually no significant and often price fluctuations, or seasonal variations. Besides, stores seeking to compare prices several times a week or less also benefit from the solution.
This type of a PMS requires collecting data from price comparison engines and directly from competitors' websites.
Data processing
Data processing requires a PMS to classify the data thoroughly and effectively and compare new products on a regular basis. It is essential to ensure that the solution regularly compares the retailer's product grid with one of its competitors.
The price comparison is demanding. Price comparison engines make the job less challenging since they offer a relative comparison through the retailer's dedicated card containing the list of competitors' prices for the same product. However, when analyzing competitors' websites directly, retailers need to collect and then compare the data either manually or automatically. Since it is a complex task, it is difficult to ensure high quality and speed of the data collection and comparison.
Required tools
Such a PMS requires a team of one or two developers, an analyst, and one or two people who manually compare product grids.
Pros and cons
Automated data collection (parsing) and manual data analysis provide a more significant amount of relevant data, as compared to the purely manual approach. Meanwhile, this type of PMS has a significant drawback: retailers need to continuously benchmark their product grid and adapt to competitors' changes.
Thus, developers are forced to dedicate a lot of time to the non-core process of data collection and processing, which makes such an approach eventually ineffective.
The usage of price comparison engines is another disadvantage since the data collection and analysis are restricted to the products voluntarily provided by competitors. As a result, such data is insufficient to paint a comprehensive picture of competitors' prices and promotional offers.
Large business (monthly expenses: $2500+)
A fully automated solution is a must-have for big e-tailers and online stores with a wide range of product categories, as well as for medium-size and even small stores, which use a systemic approach to their customers' perception positioning, work in a highly competitive environment and continuously need fresh data.
For them, timely price optimization and effective pricing strategies bring a significant competitive edge.
Data collection
Fully automated price comparison software requires retailers to collect data exclusively from competitor websites. The method raises several technical issues which are difficult to solve: online stores usually have different directory structures, layouts, promotions, and product availability data. Therefore, the data collection mechanisms need to adapt to each of the sources to continually maintain its relevance.
Data processing
It is essential for such a PMS to ensure the high quality, relevance and completeness of the collected data for analysts to entirely rely on it, as they do not have any other source of the data necessary to make strategic pricing decisions. Decisions based on incomplete, inaccurate or outdated data are detrimental to businesses.
At the data processing stage, a PMS should be sophisticated enough to classify the data and compare new products regularly.
Developers have to fully control the development of a completely autonomous data processing and storage system. It also requires an infrastructure of an appropriate scale to ensure regular data collection and storage (the amount of daily collected and processed data reaches tens and sometimes hundreds of gigabytes).
Required tools
Depending on the niche and reporting needs, a team of five to seven people can introduce and fully manage a PMS with such dimensions (one or two developers may be enough, but the process takes longer). Besides, it is occasionally necessary to engage other employees in product grid comparison.
Pros and cons
Pros
price comparison engines policy and independent API;
high-quality data and rapid monitoring;
compatibility with any data source and format.
Cons
complex development;
expensive support;
difficult product grids comparison.
Conclusion
Retailers require timely high-quality data to thrive in highly competitive markets. They also need to continually fine-tune their price perception store image to reach KPIs for margin and turnover, as customers are becoming more demanding.
Thus, to succeed, e-tailers are obligated to apply straightforward and practical solutions which allow concentrating on decision-making rather than the data collection. Businesses can use in-house or ready-made SaaS-solutions, which cost less and allow reacting to the market changes rapidly and effectively.