10 Price Tracking Tricks You Should Know
2017-07-25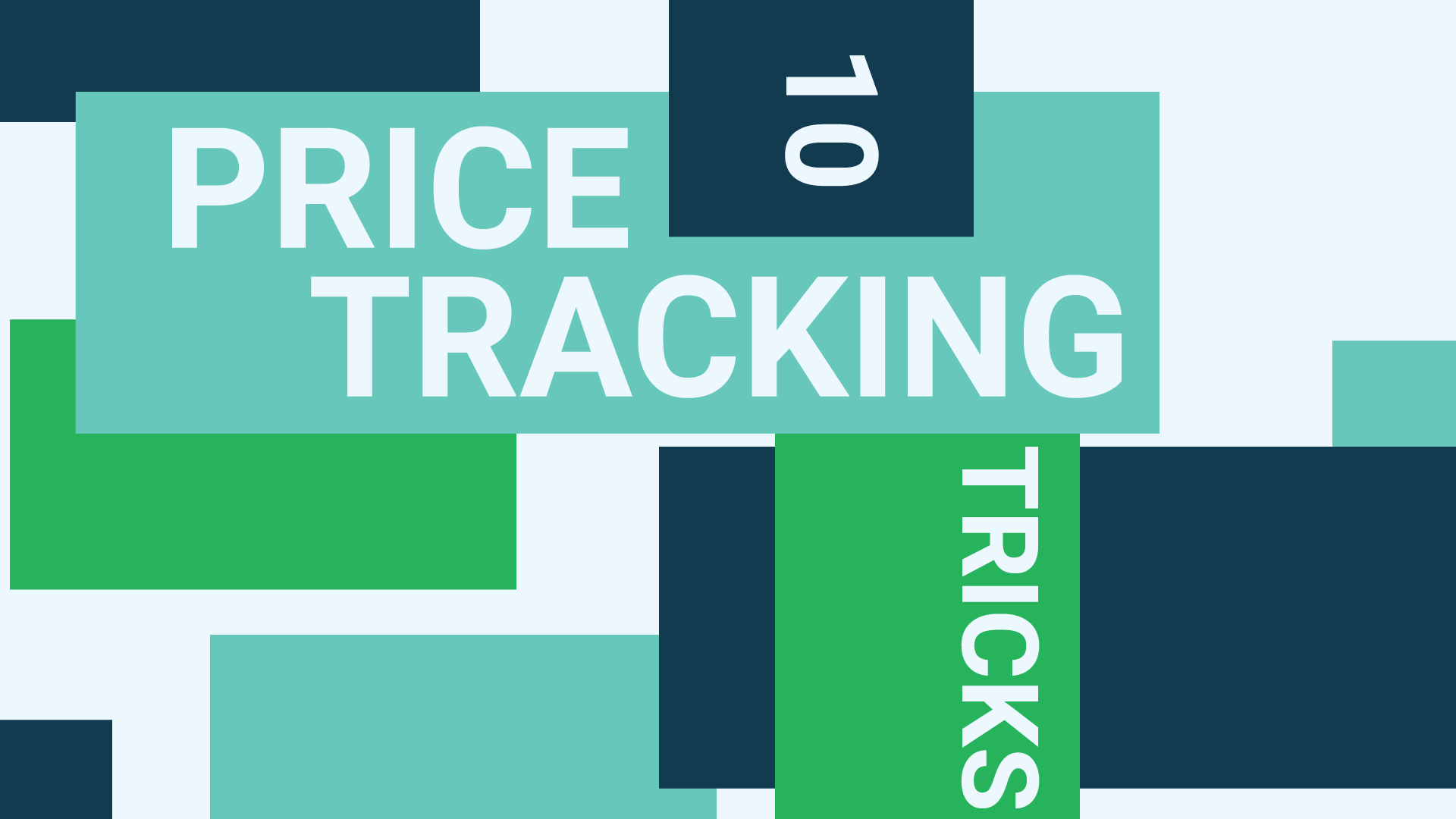 In our day and age, there's no shortage of competition. With numerous retailers out there, consumers have an enormous selection of outlets to choose from and thus, it would have been difficult not to suffer a bit from price comparisons at this point.

So, how do you beat the competition?
In order to make a dent in the market, it's critical to focus on pricing. Choosing to focus on organizing your inventory, automating tasks that would otherwise result in human-made error, monitoring your competition, setting pricing rules and taking advantage of many other tricks will help you with pricing. In fact, they could either make you or break you. Read on to find out how.
Prepare Your Inventory
First and foremost, you need to make sure that your inventory management is satisfactory. Make sure that it's organized in the backend with detailed classifications, linked features, and categorize the items based on product turnover speed. After all that, you need to focus on three things when setting the actual price. Is your price lower than that of your top three competitors? Is it higher than the merchant's MAP? Is that price profitable? These steps and questions are crucial if you want to surpass your competition.
Avoid human-made errors
Another trick is to eliminate any variables that could cause an error. As a result, it's necessary to automate the maximum number of processes possible so that you can remove the human factor from the chain and thus eliminate any human-made errors. Some processes that you can automate, include obtaining data and merging them into one place. You could, for example, have data from different competitors such as their prices and sales along with the revaluation of goods as well as other types of data, but all on one platform, such as a Pricing Software. This is incredibly convenient.
Monitor both price aggregators and competitors websites
We live in a time when if your prices are not close to, but better yet, lower than the other retailers on the market, your sales are going to decrease. This is especially prevalent in online shopping. Naturally, you need to track price aggregators and the websites of your competitors. That way you'll understand the price that your product typically stands at, and what price you should leave it at.
Create Wisely
It is no secret that pricing is a major detail that influences the way a consumer looks at a store. As mentioned earlier, it's crucial to take into account the prices' of competitors and comparison shopping engines to gain a clearer picture of the market. One way that you can successfully monitor, as well as evaluate and reevaluate your own items is through a price monitoring system(PMS) creation. With it, you'll be able to place a spotlight on examining and advancing pricing strategies instead of on the collection of data with this simple tool.
Visualize to see more
One way to get a good visual of who your competitors are: figure out how much of an impact they have on your sales. Thereafter you can improve upon your pricing strategy to steer clear from price wars, by calculating the Price Index. In brief, the Price Index is a systematized average of specific products or services in a specific location and during a particular period. It's a great method for receiving up-to-date and reliable data for all of the aforementioned info.
Set pricing rules to follow your pricing strategy
Creating a plan and striving towards a goal is the ultimate way to be able to accomplish what you have in mind. In order to create that strategy, it's up to you to figure out which driving force is the best. Should you base it on the cost, your preferred customer base, or on the competition in your market? Maybe you should combine all three of those different umbrellas. Regardless, as soon as you've decided which approach or combination of approaches is best, then you'll need to set some rules in order to meet your objective. However, don't view them as barriers. On the contrary, rules are just there as guidelines to keep you on track. It's up to you to follow them.
Automate repricing process
This is a great trick that will save you lots of time. In order to stay on top of the competition, you need to change your prices in a timely manner. Doing it manually is just no longer an option if you want to stay in the lead and avoid any human-made errors. Also, prices are virtually changing at a faster and faster pace everyday, so unless you plan on sitting online and changing the prices all day long it's a bad call. Also, you may still not be fast enough, and secondly, you would go bonkers. However, if you automate the process, then you can easily avoid human error and end up with more sales at a greater profit margin. It's very important to evaluate and reevaluate listing prices since as a result, your inventory will be priced in a way to make sure that you sell fast while simultaneously maximizing your profits. Thus, automating your repricing process is the way to go.
Get alerted about your competition
If you want to be able to take advantage of immediate changes, then definitely try and incorporate an alert system on your competitors. If you could get notifications about their changes in price, a new promotion that they have, or changes to their stock, there's no telling on what kind of a juggernaut of a force you would become. All you need to do is act as soon as you receive a notification.
Split your inventory into different categories
Control your inventory more easily by splitting it into different segments. Often, people correlate the cleanliness of a person's bedroom or desk, with the organization in that person's head. The same can be said about a business. If its inventory is not organized nicely and neatly, then that reciprocates on the untidiness in the front end of the business. Fortunately, though, there are many different ways to organize your inventory. One example is KVI, also known as the Key Value Item analysis. Here, you organize your items based on their level of price sensitivity. That's decided by the demand intelligence, capacity as well as the flexibility of the price. This is a great way to get a better understanding of how your customers react to price changes and thus you can make better pricing decisions with a more amped up strategy. Another example is the ABC analysis. Here, you divide your inventory into three categories, just as the name suggests, "A", "B" and "C". The first letter holds items with very controlled and precise records. That accuracy and the importance decreases, though, with each letter. Through this kind of analysis, you can easily figure out which items are beneficial versus those that are just taking up space and not giving you the profits that you expect. There are many others to choose from, but prior to coming to your decision, figure out which one you think would make the most sense for your type of company and the market that it is in.
Set your prices after your rivals
The best approach to reevaluating goods, especially ones in online stores, is to change your prices after your competitors have done so. Whether you have two or twenty competitors, as soon as each and every one of them has changed their prices, only then should you change yours. Take the pricing of an iPhone, should you choose to reprice it earlier than the online store has, then your competitor will have a much lower price for it than you will, because they will have repriced it only after the online store has set its price. Thus, your sales will have decreased during that repricing. In other words, patience is key.
Pricing is important, and thus everything that can help with the process of deciding it is incredibly beneficial. Once you get your inventory sorted, processes automated, rules selected, as well as tweaked a few processes and the way you deal with repricing, you'll be on the road towards beating your competition in no time.
If you still have some questions about price monitoring, do not hesitate to ask your question: just open the chat in the bottom-right corner and type it there!