Every e-tailer is interested in effective strategy, which leads to avoiding of penetration pricing, in order to achieve such goals as significant sales boost, conversion rate growth, market share increase.
Searching for how to develop a pricing strategy retail industry performs the variety of pricing methods: value based pricing, cost based pricing, market based pricing.
Preference of retail strategies depends on the type of consumption and pricing objectives of the e-store.
The highly competitive market makes retail to look for ways of pricing and revenue optimization in view of competitors behavior.
Competition based pricing explains how to price a product in order to increase a profit by virtue of finding the best price position among the main competitors.
Competitive pricing strategy is a complicated and time-consuming process, which requires matching large volumes of data.
The process of developing and implementing a proper pricing strategy is easier and efficient with Competera.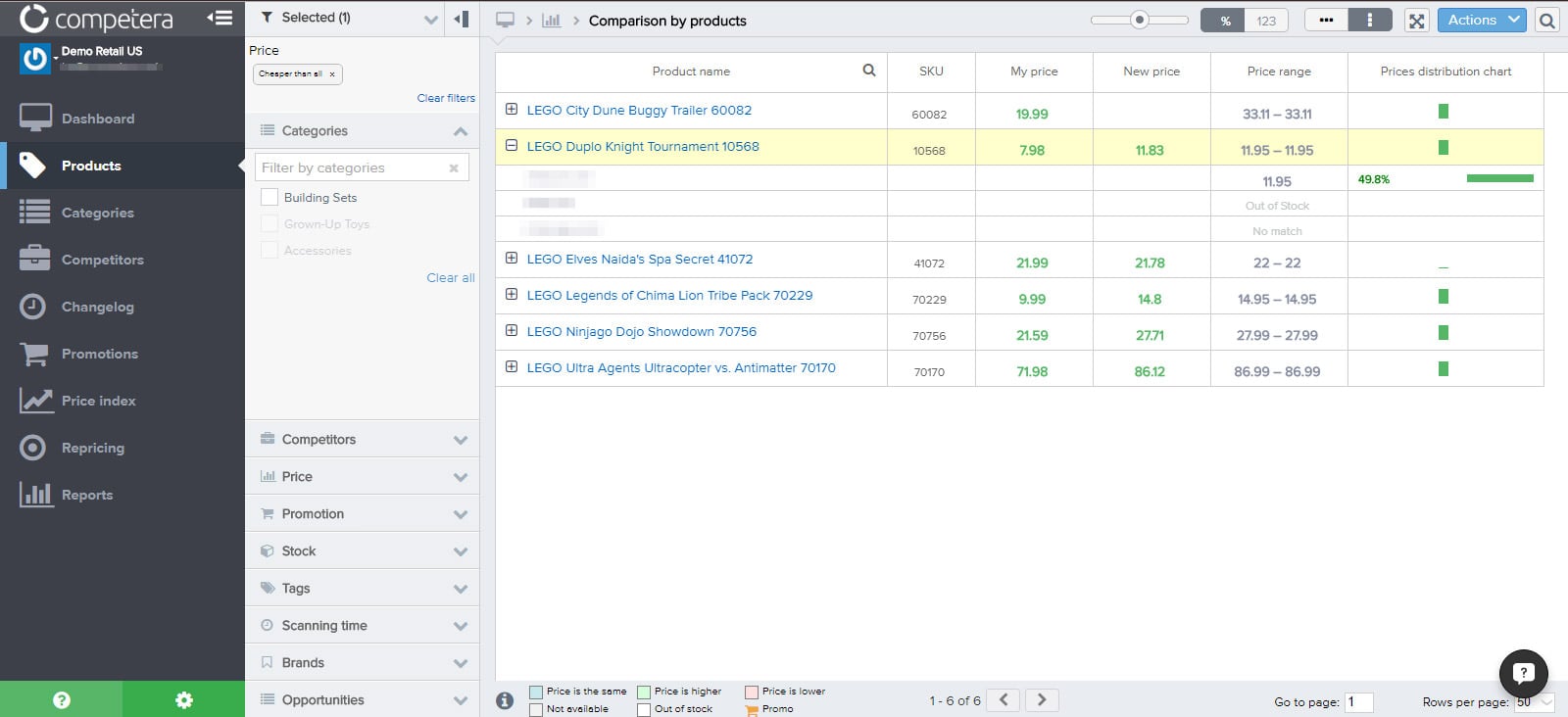 Pricing strategy
Every pricing manager is interested how to price a product in order to sell more and in the most profitable way.
Therefore, retail is searching for the most optimal pricing strategy for their own business.
Product pricing strategy
Today ecommerce is a highly competitive field and retail almost always should base its pricing strategy on competitors behavior.
As a rule, competitive pricing strategy consists of competitors pricing changes at the moment and timely reaction of the manager of your online shop.
That reaction requires the correction of prices on certain products to achieve the high competitive ability of product group, category and online store in general.
Retail strategies
It is important to remember, your competitors also are looking for how to develop a pricing strategy.