The retailers, who properly monitor competitors are able to stay highly competitive and encourage the profitability of their own business.
Managers of the successful online stores track competitors pricing in order to find out the data, which can be used as a framework for the creation of an efficient pricing strategy.
Competitor tracking
Market leaders change their prices starting from once per every 15 minutes.
Therefore, the best possible competitors pricing monitoring has to correspond to different frequencies in the different product groups, categories or stores in general.
Implementing competitor price comparison into the pricing strategy online stores achieve the ability to react to any market fluctuations.
Monitor competitor prices
To track competition manually pricing manager should make an analytics based on the huge data package.
Those retailers, who have already optimized pricing process with competitor monitoring could correct their pricing strategies due to competitors price changings in a more speedy way.
Competitor price tracking
Competitor monitor is the most required pricing practice both by vendors and by retailers.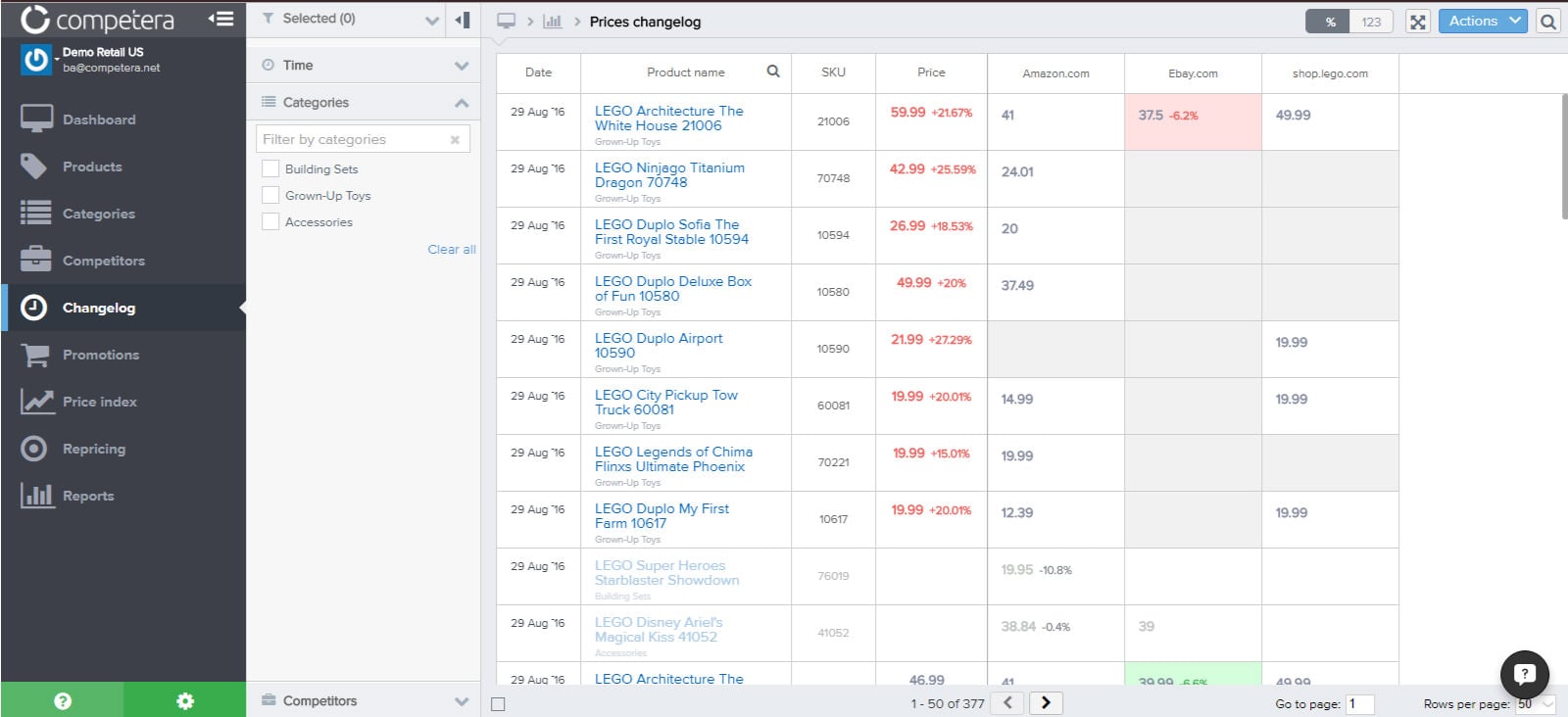 The healthy and effective competition is maintained by the existing rules of the market, which influence price band borders.
Price band borders mean that the market rules allow setting the price between price floor and price ceiling.