What is dynamic pricing?
Dynamic pricing is a retail practice which creates a pricing strategy based on setting flexible prices according to current market demands.
When implementing a dynamic pricing strategy, online retailers make the price assessment of the store considering the competitors pricing, time, traffic, conversion rates, and sales goals.
A dynamic pricing system works to increase revenue and make an online business profitable based on a reliance on dynamic repricing.
Dynamic pricing advantages
Dynamic pricing allows the pricing manager to timely react to market changes and reprice the products, product groups and categories as it is necessary for the position of the store in the market.
The recited advantages were picked up by the giant of online selling - Amazon, the online store.
Market pricing dynamics demonstrate how immediately the competition can be intensifying by high-speed Amazon repricing.
Every retailer wants to know about Amazon repricing software, but you must not blindly follow some retailers pricing behavior, even if it is so inviting, as in the case with Amazon.
It is not enough to attain the Amazon repricer for your online store development with the same efficiency.
A dynamic price should be set in correspondence to your main online store competitors, who must previously be detected.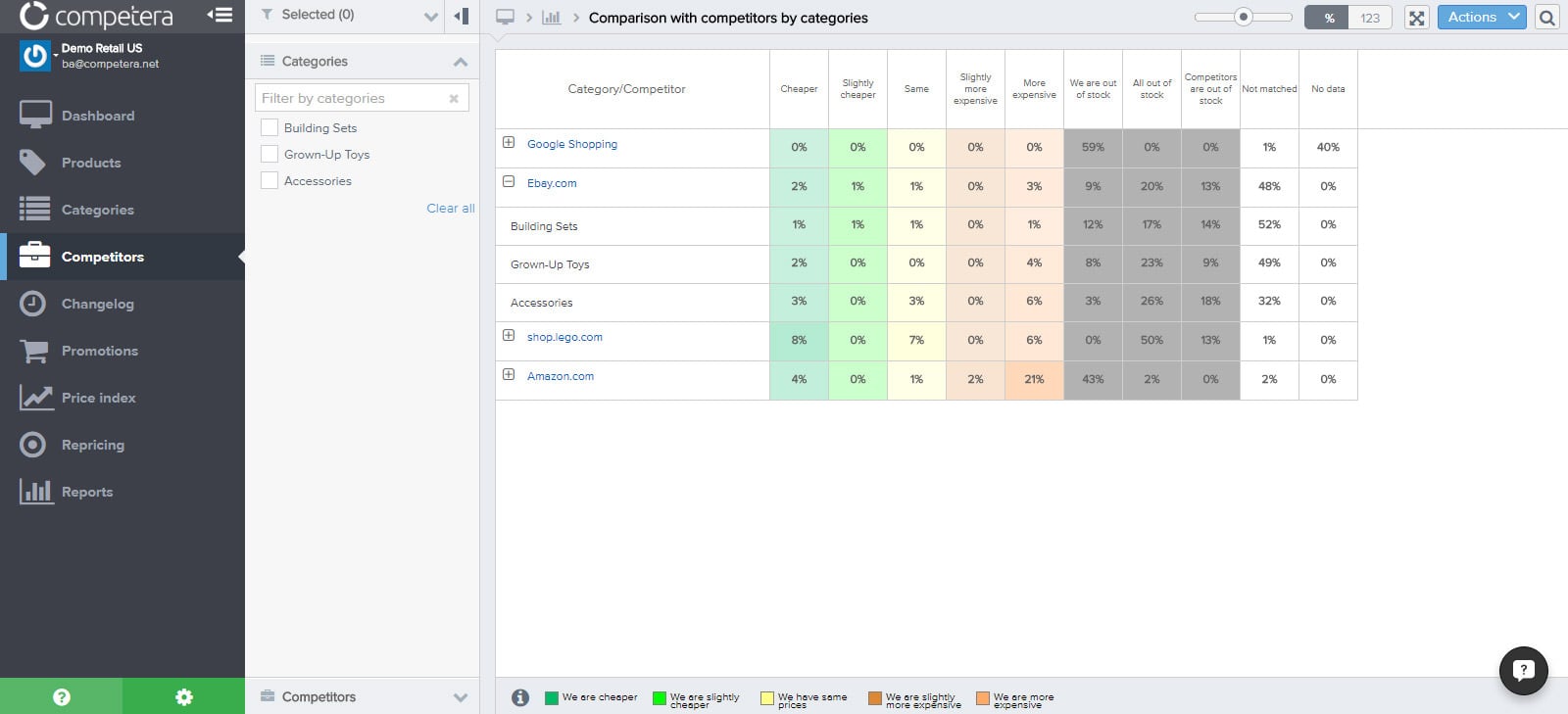 Retail pricing formula
Dynamic pricing in retail can create the framework for the unique pricing strategy for every e-tailer.
Dynamic pricing strategies should include the conditions of your online store in the market, your main competitors, who actually influence your conditions and your customers' price perception.
There is the factual evidence - 8 out of 10 customers compare prices in at least two stores before making an online purchase.