01. Processes
Your KVI SKUs (top-sellers) are identified;
Most likely you've tried to forecast your sales, margins (monthly, quarter, annual) and have basic pricing strategies in place;
You know your direct competitors;
Your team probably runs ABC analysis;
You are ready to integrate with 3rd party data vendors both on input and output
02. Roles
At least one Category | Product | eCommerce Manager who is ready to work with the tool regularly;
You have a Pricing Manager or employees in charge of your online pricing strategy compliance on your team.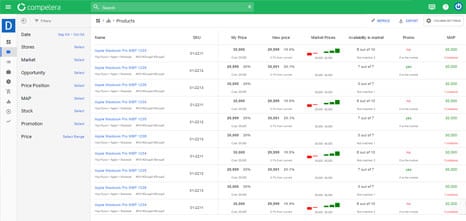 03. Performance
min 30-60 sales per day (depending upon product category);
min 50 000 unique visitors per month desirably;
min 1 person engaged in online pricing.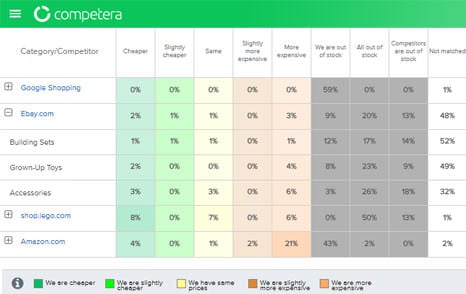 04. Business Needs
Meet KPIs on sales;
Meet KPIs on margins;
Cut down the time spent on price analysis and changes (from hours to minutes);
Receive reliable data (98% Data Quality) upon convenient schedule;
Utilize retrospective price sensitivity Reports to fine tune existing pricing strategies on the go;
Employ a proven integral pricing framework for saving employees time in a usable pricing environment;
Run high-profit promos;
Get actionable alerts on pricing strategy deviations with a view to your costs and market for quick decision-making;
Know your market position.
Magento & Competera Integration