Softcube analyzes customer and product data in order to recommend the most relevant products; and Competera warrants that the goods are sold at the most attractive price. So, we join our forces and present a new tool to increase sales, which works as follows:
the customer connects to the online store to view an item they are interested in;
a recommendations block appears to show them recommended goods;
the buyer simply clicks the button "Check price" to verify that rhe price is the cheapest over the internet.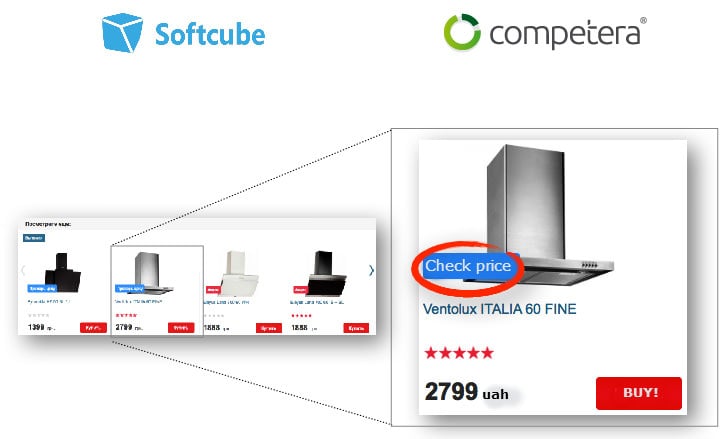 Results:
To verify the efficiency of our solution, we measured changes at every step of the sales funnel. First, products with a "Check price" button get more impressions by 33%. This gives results immediately at the next step – increasing CTR by 346% compared to regular recommendations. Purchases after clicks on recommendations has increased by 4x compared to blocks without the "Check price" button.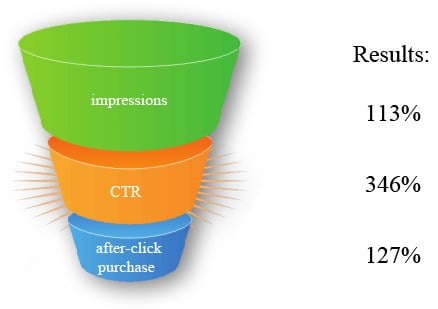 4.9x more purchases per impression
And finally, the implementation of the new recommender algorithm has increased share of the best price products among purchases up to a significant 4.9 times compared to share by number of impressions.
Softcube, in partnership with Competera, opens up new horizons in the creation of a strong audience of loyal and satisfied customers. Come join us!